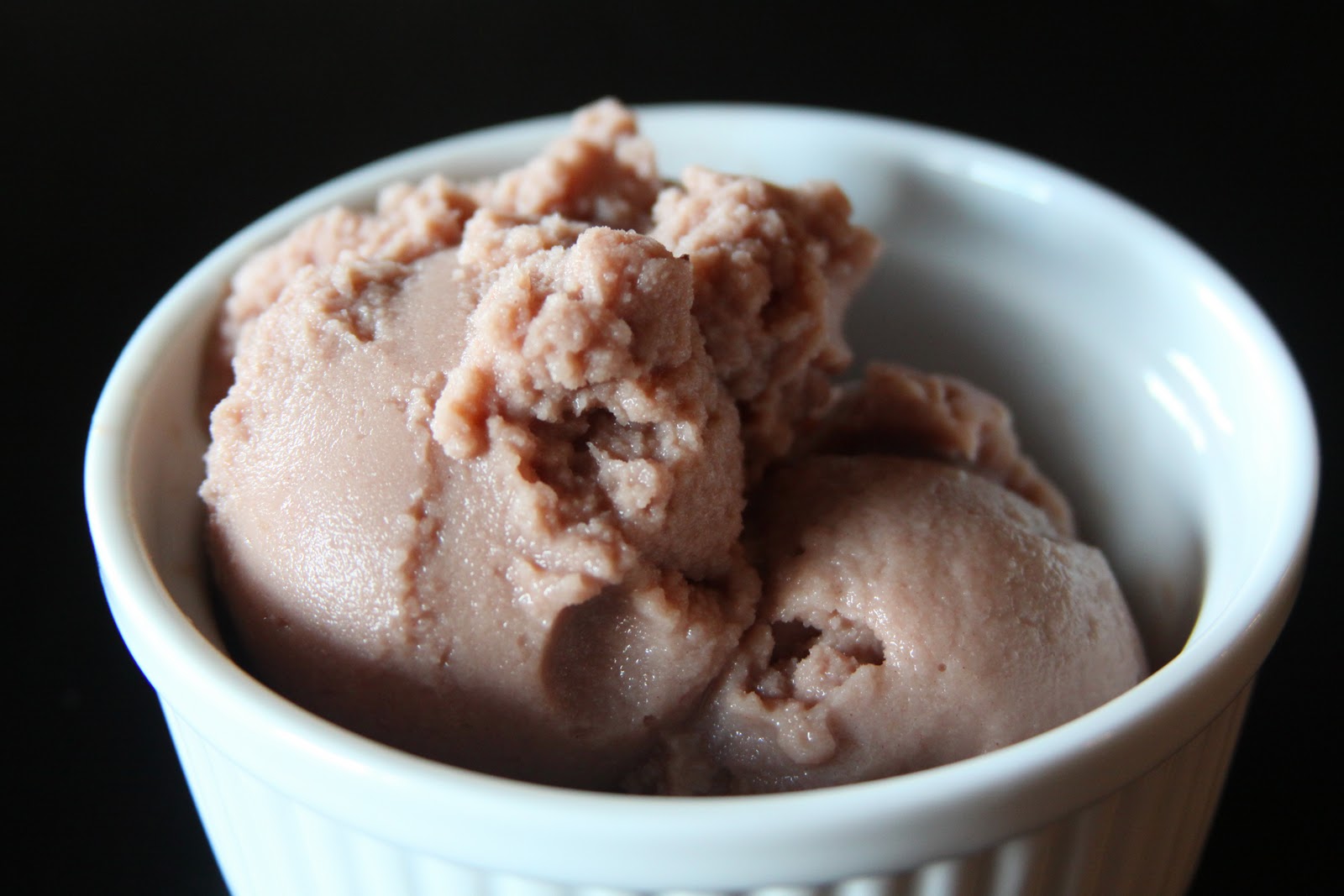 Hi, friends! Hope you had a wonderful weekend! Joey and I spent the weekend up in Minneapolis for a little belated birthday celebrating (more on that later), and just got home a little over an hour ago. The weekend was packed full and fun but I'm ready to head to bed and rest up for the week ahead. It's going to be a crazy one!
Although it might be a bit late in the season to be posting ice cream recipes, I couldn't resist sharing one more that's quite different from the others I've made. First, it's low in calories, fat and added sugar. Second, it's packed with calcium, protein and other good-for-you ingredients that you can feel guilt-free eating.
Being a huge fan of almond milk, I've been toying with the idea of making a high-protein frozen dessert for a while now. Toward the end of last week I finally got around to making my dreams a reality when the craving for ice cream hit.
Be forewarned, this ice cream isn't as smooth and creamy as traditional cream-based desserts. It has a slightly more sorbet-like consistency and is best eaten immediately after it comes out of the ice cream maker. I can only imagine that I've got a few more days yet this fall that will allow me to justify making this treat again.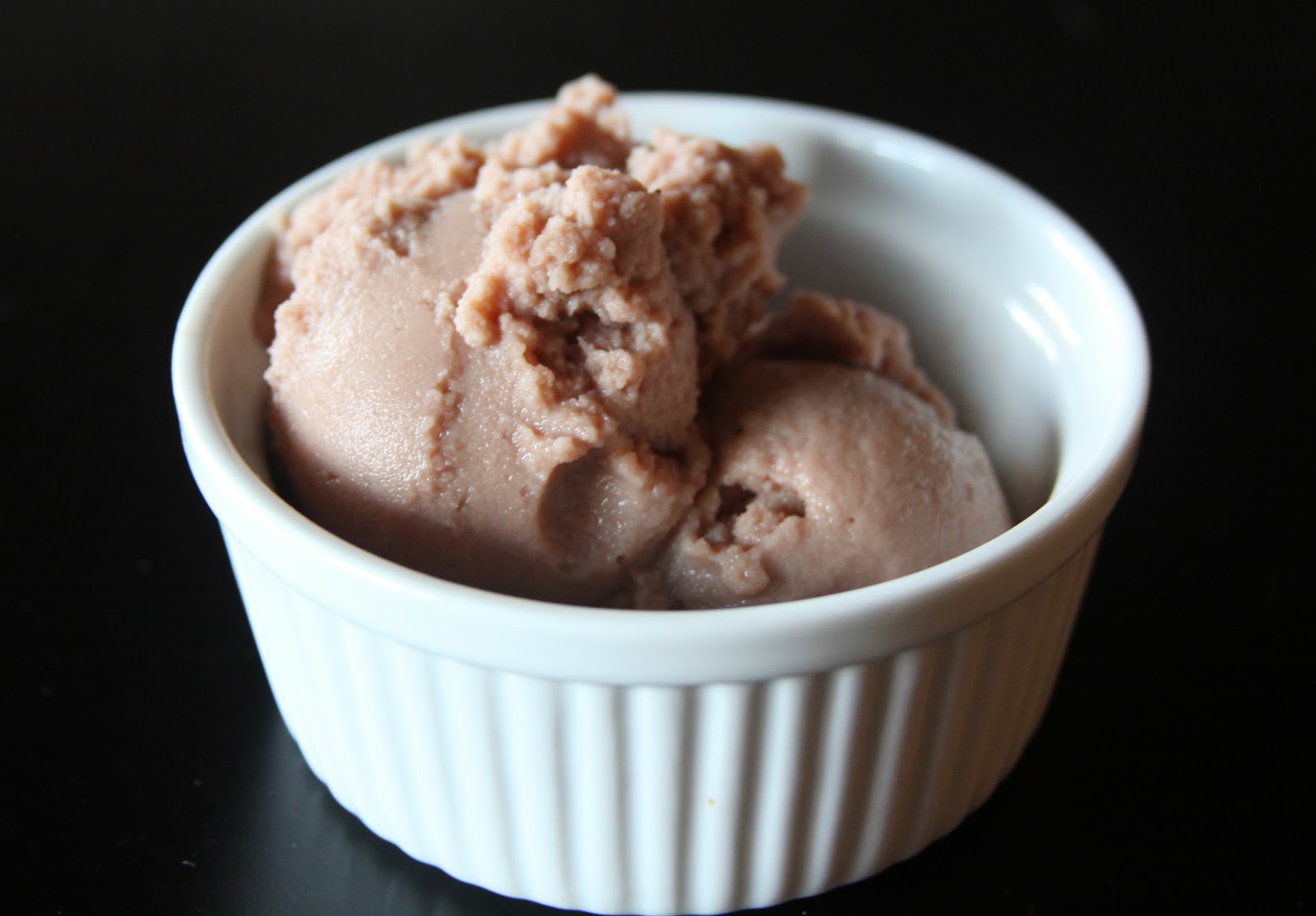 Almond Milk Ice Cream
Adapted slightly from Bay Area Bites
Ingredients
*1 1/2 cups unsweetened almond milk
*1/2 teaspoon vanilla extract
*1 medium ripe banana
*2 heaping tablespoons low-sugar chocolate milk powder
*2 heaping tablespoons chocolate protein powder
*1/2 teaspoon stevia or other sweetener
Instructions
*Blend all the above ingredients together in a blender until smooth. Transfer mixture to the bowl of an electric ice cream maker and freeze for 20 minutes or until mixture reaches an ice cream-like consistency. Serve immediately.
Happy Cooking!
Madison