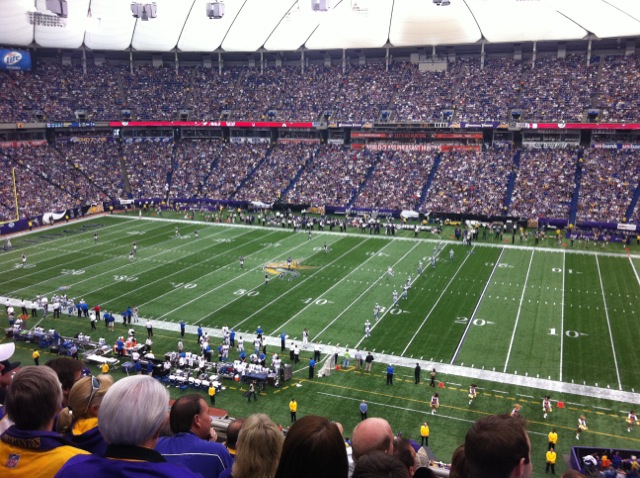 {Preparing for kickoff at the Vikings game in Minneapolis!}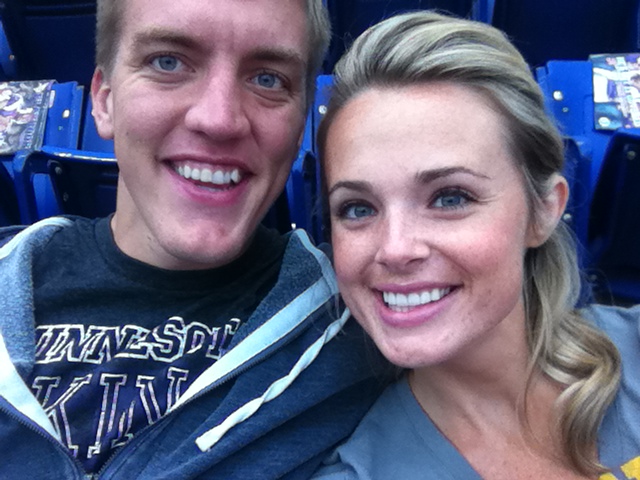 {Not our most photogenic day, but it will have to do!}
{Stunning fall weather!}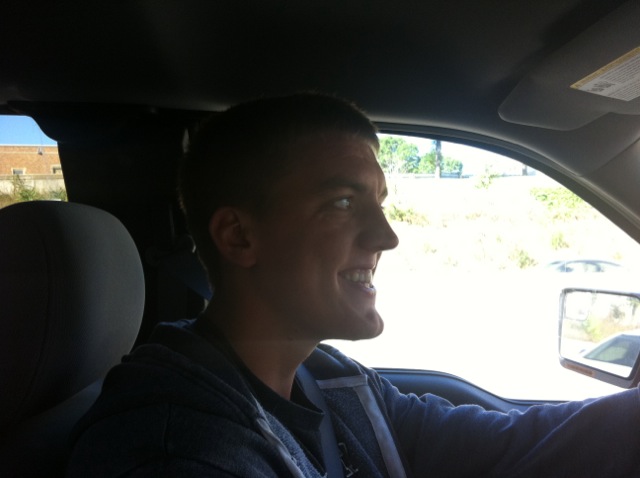 {Headed home. Bummed the Vikings lost (again!) but fans through thick and thin!}
When Joey and I first started dating, we made a little deal. Since he didn't have a college team to cheer for, he would adopt my team, the Florida Gators, and cheer with me on Saturdays. I, on the other hand, didn't have an NFL team I felt connected to, so I would cheer for his Minnesota Vikings on Sundays. Our arrangement has worked out really well and I'll admit that I love having a team to cheer for on Sundays. So for Joey's birthday, I got him tickets to see the Vikings play the Detroit Lions. Although the Vikings lost, we had a great time up in Minneapolis watching the game and staying with our friends, Emily and Brian.
Question of the day: What football team(s) do you cheer for? 
For as long as I can remember, I've been a die-hard Gators fan. Growing up in Florida with a dad who is an even bigger fan will do that to a girl, I suppose.

Madison