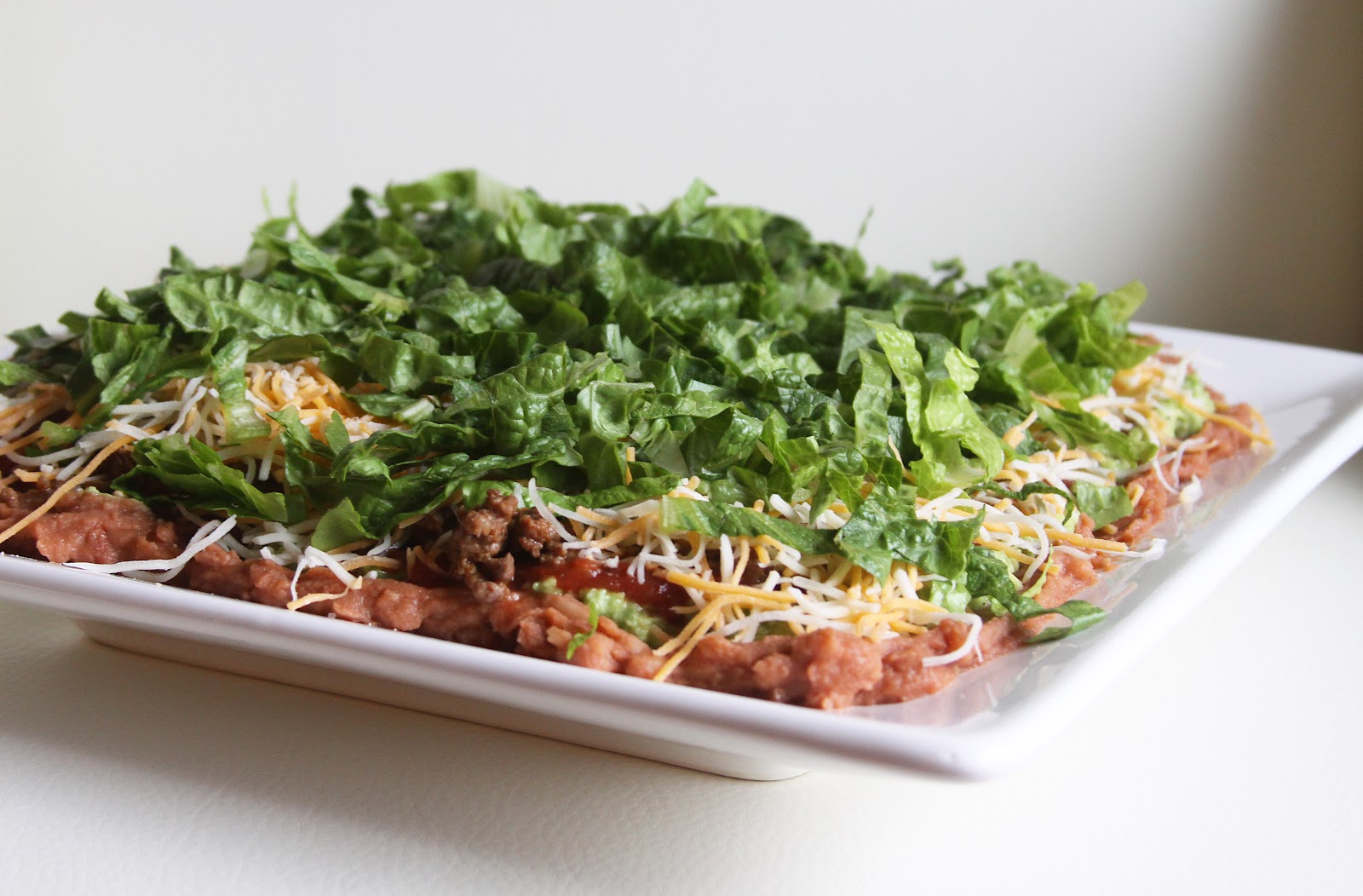 Last Sunday Joey and I held off on dinner in order to enjoy a few Super Bowl snacks. But since my least favorite feeling is that stuffed, over-full feeling you get after endless amounts of snacking, I decided to keep our snacks on the healthier side and stick to eating just one thing, instead of trying a bunch of different dips and spreads.
Of course, variety was still important to me, so I made the most colorful, varied dip I could think of. Mexican layer dip (sometimes called seven layer dip, depending on the number of layers you have), has always been one of my favorites. And with a few swaps and twists, it can actually be pretty healthy, too. Here are a couple changes that made things healthier:
*Using fat-free refried beans
*Eliminating the sour cream and serving it on the side instead for those who still want it
*Only putting meat on half, making it vegetarian-friendly
*Boosting the veggie content by upping the lettuce
Although football season is over, I could imagine serving this dip for a game or movie night. Or maybe for dinner on a night I don't feel like cooking. Which seems to be more often than I would like to admit.
Will someone convince my husband that having roasted sweet potatoes and broccoli every night is a perfectly ok dinner?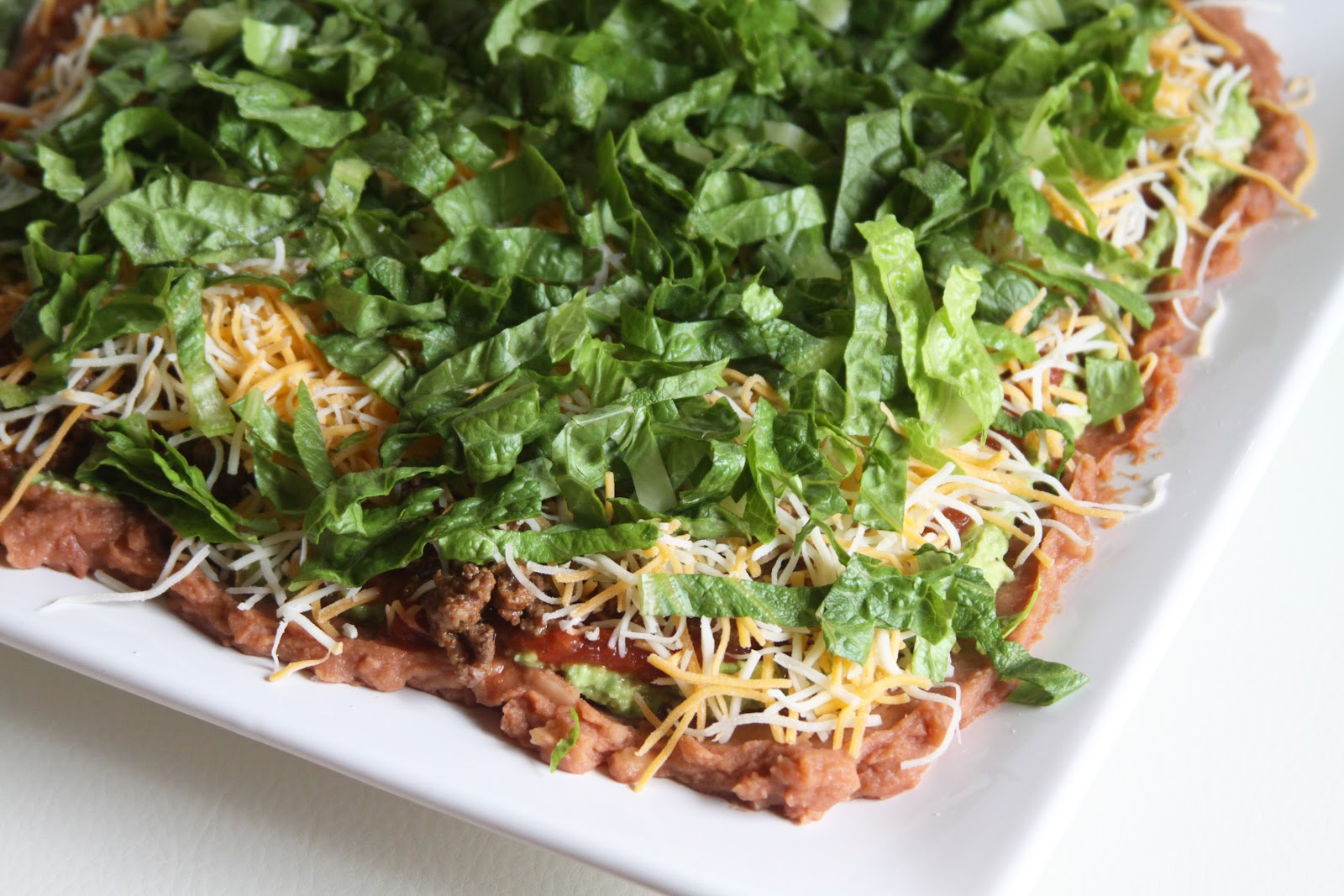 Healthier Mexican Layer Dip
Ingredients
*1 (14-ounce) can fat-free vegetarian refried beans
*3 avocados, lightly mashed
*1/2 tsp. lime juice
*1/4 to 1/2 tsp. salt
*1/2 to 3/4 cup salsa
*1/2 lb. ground beef, browned and seasoned according to package directions with 1/2 packet taco seasoning
*1 cup shredded Mexican blend cheese
*1 to 1 1/2 cups shredded Romaine lettuce
*Tortilla chips, veggie dippers or veggie chips
Instructions
*In a large platter or shallow bowl, spread the beans into a thin layer with a rubber spatula or spoon.
*In a small bowl, combine the mashed avocados, lime juice and salt. Stir until well combined. Spread atop the beans in an even layer.
*Top avocado layer with the salsa, followed by the ground beef. (Note for vegetarians: I made ours half veg-friendly by putting beef on only half the dip)
*Top the beef with the Mexican cheese and then the Romaine lettuce. Serve with veggie dippers or veggie chips.
Happy Cooking!
Madison