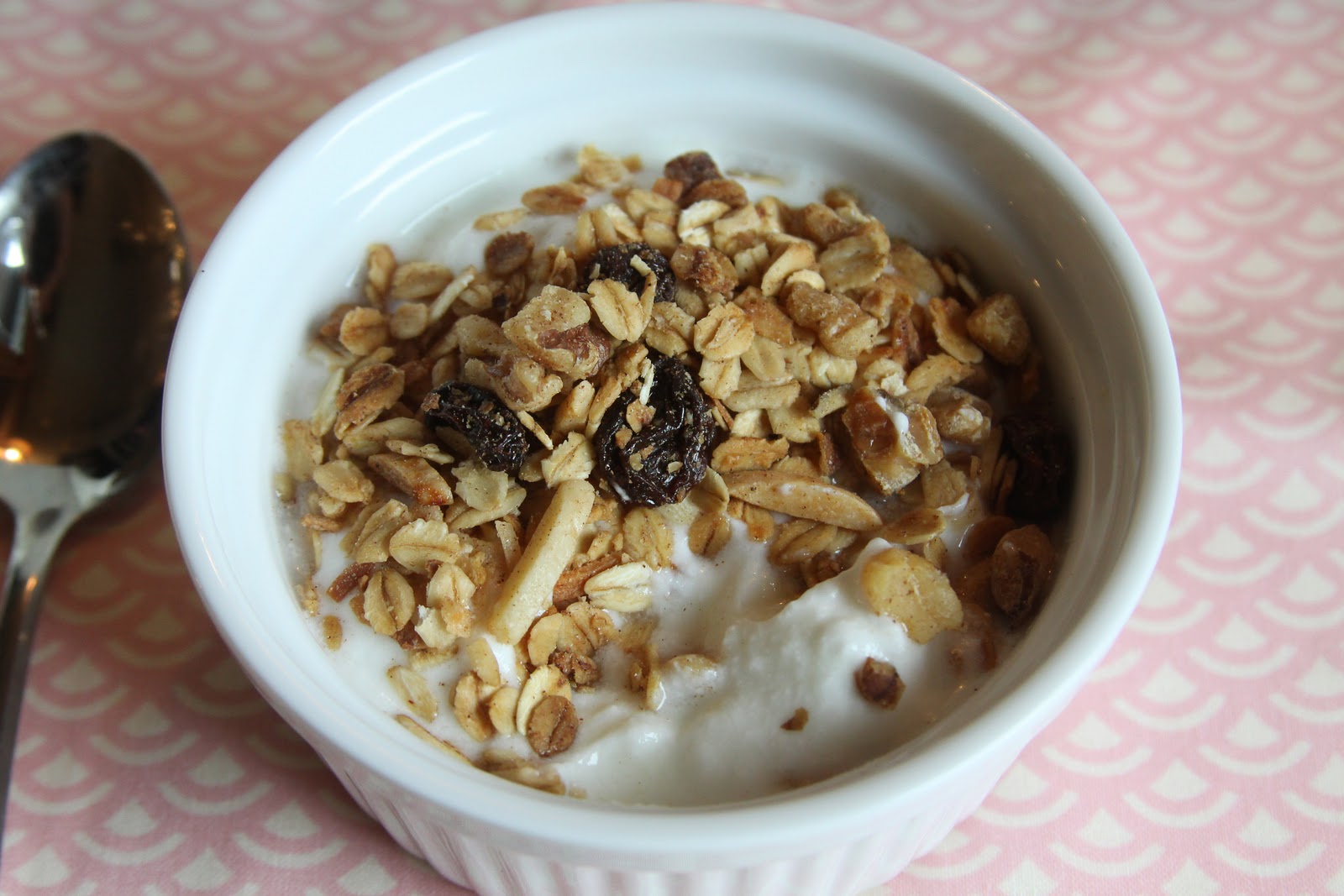 Can I interest anyone in a little homemade granola? What about if I tell you it's packed with good things like toasted coconut, slivered almonds, walnuts and raisins and coated with sweet and earthy real molasses?
Lately, I've been obsessed with one cookbook in particular. That is, Heidi Swanson's Super Natural Everyday. It's a beautiful book, packed with inspiring, mouthwatering recipes that pull me in and don't let me go. Sure, plenty of the recipes call for ingredients that I don't typically store in my pantry, and that I'm not willing to shell out the cash to buy. But I've found that they're solid recipes that can easily be adapted based on what you have on hand.
This granola had been calling out to me since I picked up the book. Although I tweaked it slightly (adding cinnamon, using raisins instead of currants, using sweetened flaked coconut instead of unsweetened since I couldn't find unsweetened, and adding in a handful of slivered almonds) the integrity of the recipe remains the same. And I loved that instead of using sugar to sweeten the mixture, molasses was used instead.
My personal favorite way to eat this granola has been atop plain, unsweetened, full-fat yogurt, with a few berries stirred in for good measure. It's to die for.
Toasted Coconut Granola
Adapted from Heidi Swanson's Super Natural Everyday
Ingredients
*4 cups rolled oats
*1 1/2 cups chopped walnuts
*1/2 cup slivered almonds
*1/2 cup sweetened flake coconut
*1/2 tsp ground cinnamon
*1/4 tsp. salt
*1/2 cup molasses
*1/3 cup butter, melted
*2/3 cup raisins or dried cranberries
Instructions
*Preheat oven to 300°F. Line two baking sheets with aluminum foil or parchment paper. Set aside
*In a large bowl, combine the oats, walnuts, almonds, coconut, cinnamon and salt. Stir to combine. In a small bowl, combine the butter and molasses and stir until evenly combined. Pour mixture atop oat mixture and toss to combine and coat evenly. Divide mixture between the two prepared baking sheets and spread into a thin layer on each sheet.
*Bake for 40 to 45 minutes, stirring once halfway through baking. Remove from oven and cool. Stir in the raisins or dried cranberries. Store in an airtight container.
Happy Baking!
Madison