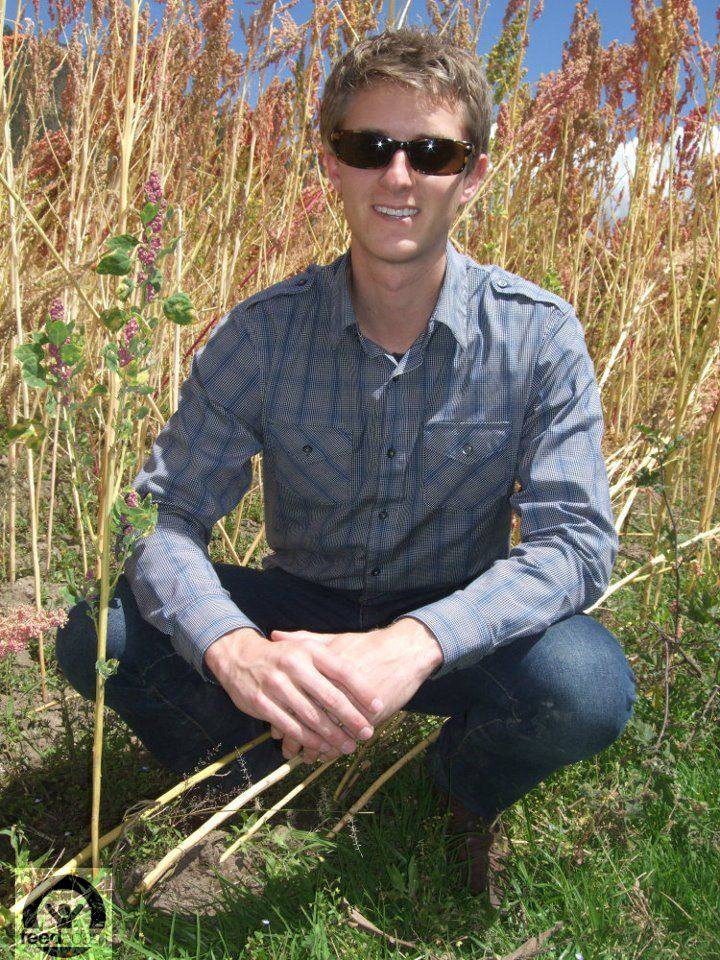 A couple months ago, I eluded to the fact that my cousin, Curtis, was starting a new business centered around quinoa and quinoa products. It's been a long time in coming, and I can't tell you how excited I am to share with you a little bit more about his company now that it's up and running! Curtis and I grew up together and he's the closest thing I had to a brother.
His heart for the Lord and those in need is amazing, as I'm sure you'll see by reading on. Feed Adam is so much more than a business, it's an opportunity for all of us to make a difference with the purchases we make and where we choose spend our food dollars. Curt and I did a little Q&A about Feed Adam that I'm excited to share. The post is a little (okay, a lot) longer than my typical posts, but there is such great information in the words below. If you want more information about Feed Adam, or if you're a member of the media looking for promotional materials or samples, please e-mail me (madisonjanemayberry@gmail.com) and we can talk!

Madison: Starting a business is no small endeavor! What prompted you to start Feed Adam? And how did your time in Ecuador influence you?

Curtis: While I studied business administration in college, I found myself drawn to missions. The summer following my sophomore year, I went soul searching. I signed up for a six week study abroad program in Ecuador. During our time there, we studied the language and culture of the country, traveling the Andes Mountains and the Amazon Jungle. Through our professor, we were even able to stay with an indigenous Huaorani tribe for a few days. One of the elderly women of the tribe had witnessed the killing of Nate Saint, a Christian missionary, years ago, only to come to Christ afterward. It was a humbling experience. 
Almost immediately after returning home from Ecuador, I took off for a month long mission to help out at a relative's vacation bible school in the U.S. Virgin Islands. It was there that I experienced the joy of working with children. Days after returning to Iowa, I ended my summer with a baseball mission trip to the Eastern European country of Moldova. There we spent our time teaching kids about Jesus and also coaching them on how to play baseball. The sense of hopelessness in the communities resulting from the Soviet era was still evident. On my way back to Iowa, I had a lot of time to think. Oddly enough, I realized that my heart was happy. I wasn't happy for the poverty I encountered in the countryside of Ecuador, or the hopelessness of many Moldovans, nor was I happy about the feeling of entrapment felt by many kids on the islands, but I was happy to have helped them in what I could. That is, until it dawned on me that I could do so much more.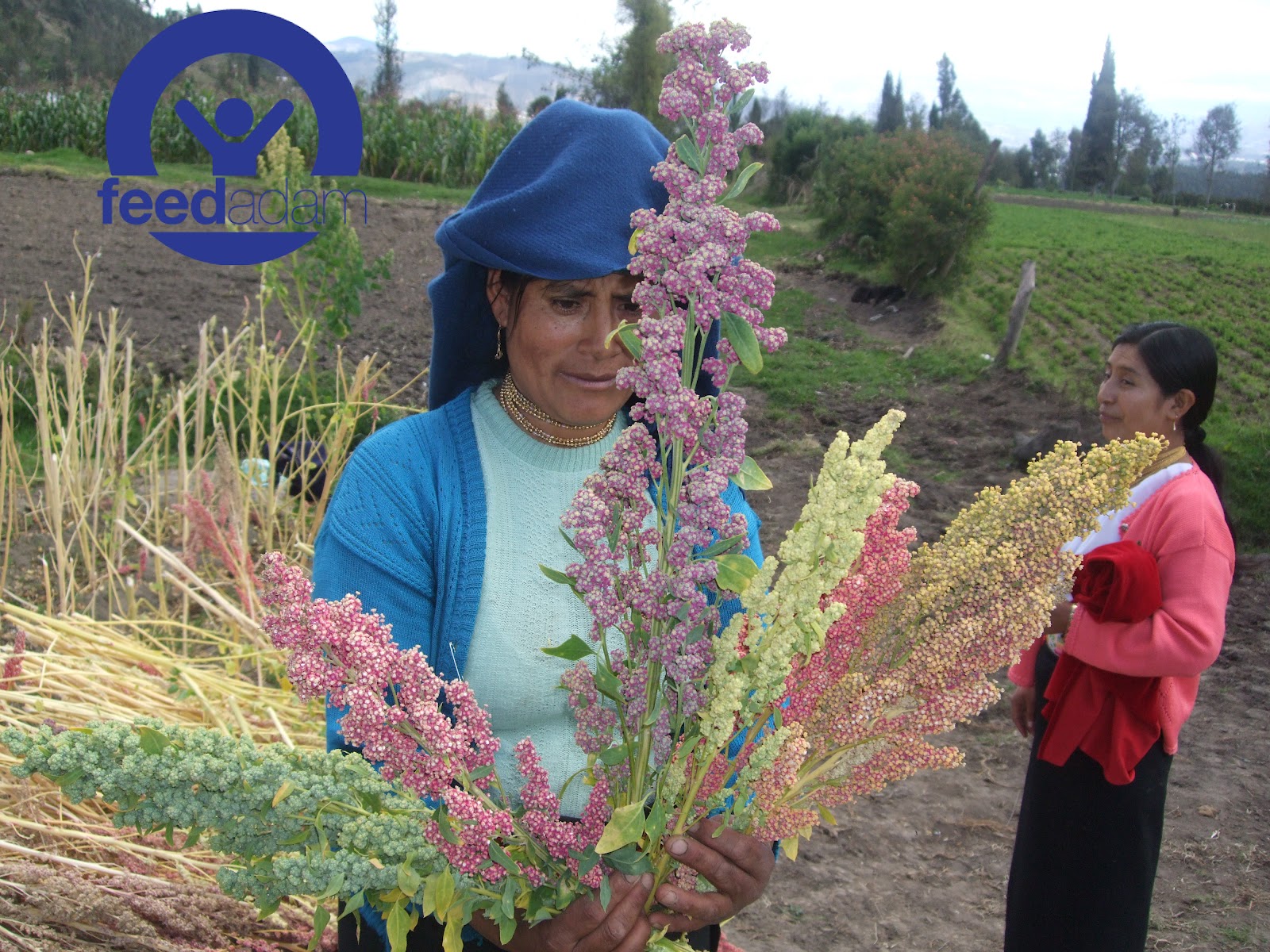 Madison: What is behind the name Feed Adam?
Curtis: You can't visit Ecuador, with the Galapagos Islands, the Amazon Jungle, and the Andes Mountains, without at least considering the biblical creation story of Genesis. The use of the name Adam in this story serves a dual purpose. Many of us, myself included, traditionally consider it to mean the first human being, but the writer of Genesis does amazing job of interchanging its usage between representing a specific man and mankind on a whole. As a consumer, you not only will be feeding yourself with a life giving "grain" in quinoa, but you will also be giving life to thousands of other individuals through the reinvestment in the indigenous Ecuadorian women's foundation, our supplier, and the $1/lb donation that is given between New Vision Renewable Energy and Hope International.


Madison: Giving back is a huge part of the Feed Adam business model. Can you give a little more insight into how the profits generated from Feed Adam will go to help others? 
Curtis: Our products are planted and harvested by an indigenous Ecuadorian women's foundation.  These women come from over 151 small rural communities and now consist of over 15,000 women, a vast number of which live without electricity or running water in their homes. The foundation was started in the early 2000's and has grown immensely. Ecuadorian culture has traditionally battled with "machismo". Domestic violence has been a major problem in their past and women often find themselves with little freedom to study and work outside of the home. The foundation empowers them by providing logistical and technical support to cultivate a variety of crops and sell them on both a national and international scale. Additionally, they provide health care, a fund for financing, and education to its members and their families. Six out of eight members' children were found to be underweight at the beginning of the project, now that number is two. 
One of the organizations Feed Adam is donating to is New Vision Renewable Energy. Their mission is to optimize renewable energy as a tool for economic, human and community transformation. New Vision equips individuals and families, through education, skill training, sustainable micro and small scale loans, and cooperative enterprise, to transform their community by repowering their homes and community facilities with member-built, renewable energy products and systems. The organization started as a small project on the back roads of rural West Virginia. They now work all over the United States, as well as in Kenya. Feed Adam recently teamed up with them by hosting a "Party in the Dark" to send portable, solar LED light systems down to Ecuador to light a few of the women's homes from the foundation.

Hope International's work focuses on Christian micro-finance and business practices.  In addition to these, Hope's efforts also include, but are not limited to, clean drinking water initiatives and education. They are all over the world, but Feed Adam will initially be focusing our work with them in Moldova, and Dominican Republic.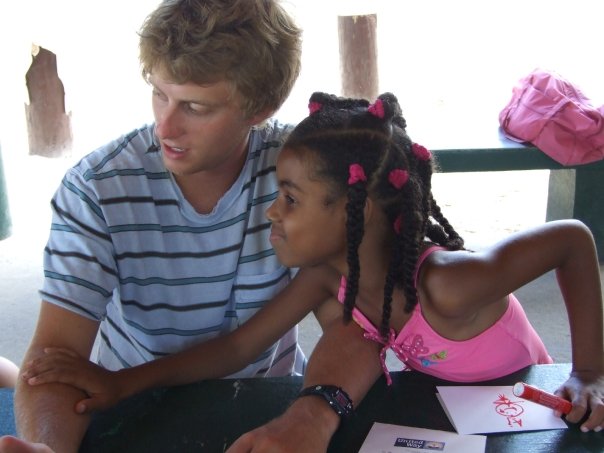 Madison: Tell readers more about your quinoa and why it's so great. 
Curtis: Quinoa, in general, is a great food product. It has the best amino acid profile of any cereal grain (particularly high in the proteins lysine and threonine which are rarely found in cereal grains), is gluten-free, a complex carbohydrate and a good source of magnesium, iron, calcium, and fiber. Our quinoa goes through a mechanical process to remove the saponin by rubbing and also is washed to further remove the natural coating of the waxy, soapy tasting substance. These methods ensure a better tasting, more nutritious final product for our consumers. Our quinoa is also USDA Organic and Kosher certified. The women's foundation is run according to Fair Trade standards and is in the middle of completing the application process for that certification as well. We offer a white quinoa of the Tunkahuan variety which is a little sweeter than others currently in the market and enables it to be used seamlessly in a variety of recipes.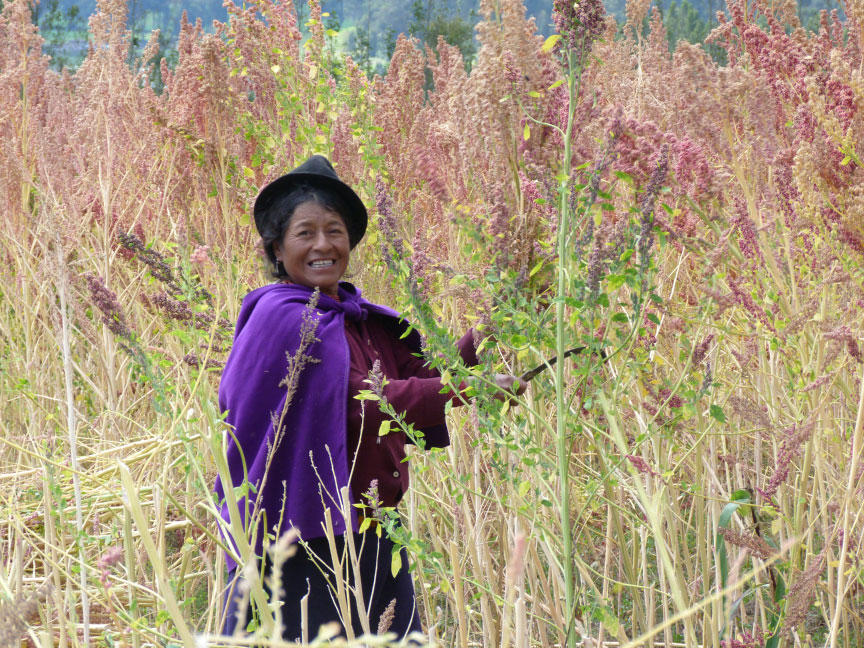 Madison: You've spent a lot of time cooking with quinoa in the last year. Now that you've had a little experience with quinoa, what are your favorite ways to eat it?   
Curtis: One of the things that I love most about quinoa, besides its incredible nutritional content, is its versatility. It can be used in such a wide array of dishes. I'm continually surprised by the range of recipes I see it being used in. My fiancée recently prepared a quinoa chicken pilaf for dinner and I literally had four helpings. She also has toasted it in coconut oil and mixed it will yogurt and peaches to make a delicious parfait.As a guy with minimal experience in the kitchen, the easiest way for me to use it has been by preparing a few cups early in the week, storing it in the refrigerator, and mixing it in with different soups and salads.

Want to learn more or see what Feed Adam has to offer? Visit their site, FeedAdam.com, where you can purchase learn more, purchase their products and get great recipes made with quinoa.
Madison