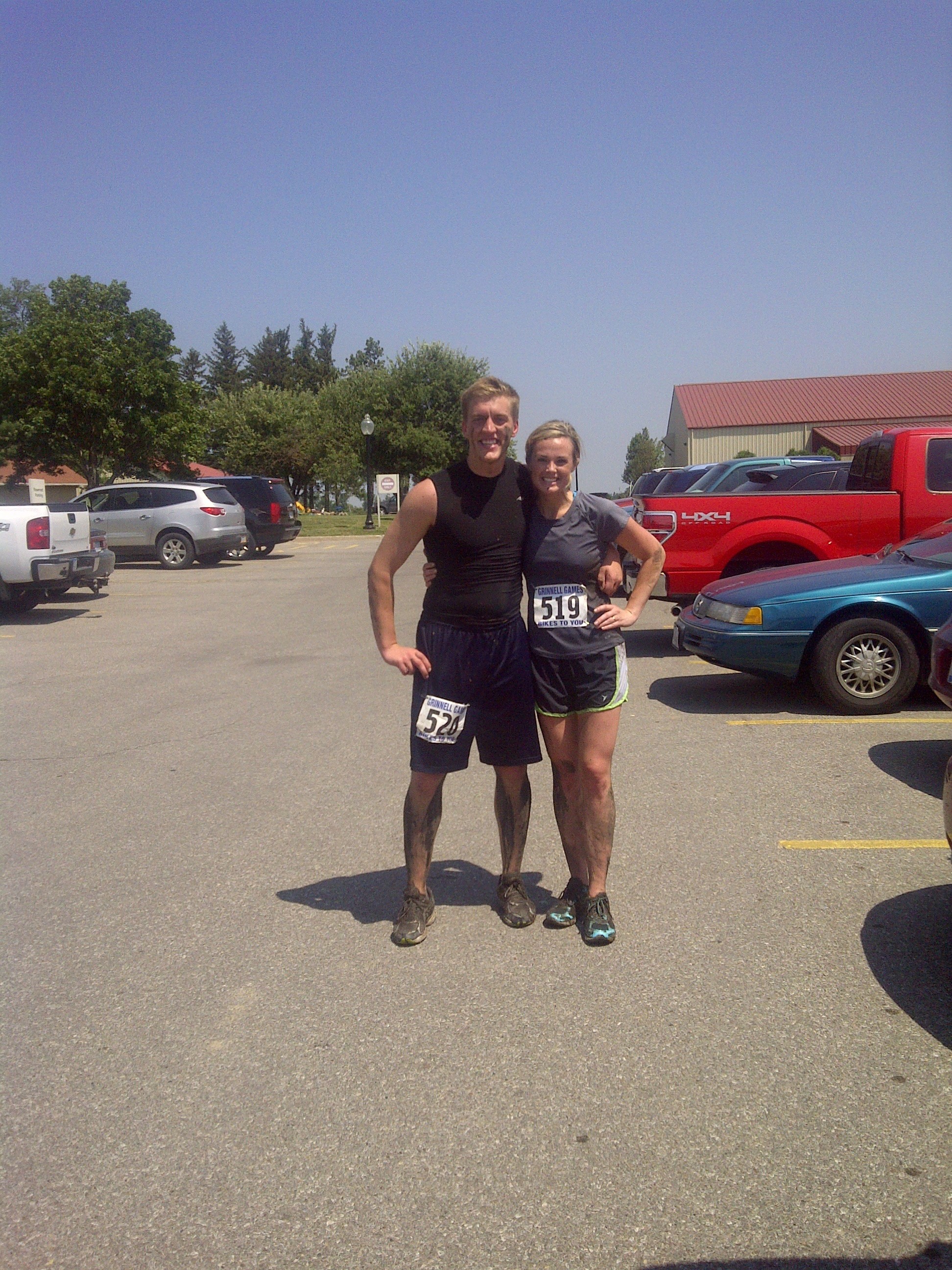 Happy Monday, everyone! After spending four weekends in a row traveling for family events, Joe and I were incredibly excited to have a weekend at home. Although I love traveling and taking part in all that is going on with our family, it's amazing how filled-up a couple days of fun and relaxation can make you feel. This weekend the Grinnell Games, a small two-day festival, took place in our little town. Grinnell doesn't have much going on most weekends, so it was fun to have something special to take part in!
Initially, I had signed up to run the Grinnell Games Half Marathon since our training plan called for running 12 miles this weekend. I was a bit skeptical that our training plan had us running 12 miles just a week before our half, but I figured I would just roll with it and run the half instead of a 12-mile training run on my own. However, I really pushed myself at last weekend's Dam to Dam 20k and my legs ended up feeling really exhausted all week because of it. Instead of wiping out my legs for the upcoming half, I decided to stick to running a shorter race, the 1st Annual Grinnell Games Warrior Run 5k!
Neither of us had ever done a warrior run before this race, and since Joe and some friends are doing the Warrior Dash in July, we figured it would be a fun tune-up for him and a nice change of pace for me. We ended up having a great time, jumping over round hay bales, running through mud pits, swinging across ropes and more. The best part of the race was by far the giant slip and slide down a tall hill at the end of the race, plus it helped clean us off a bit.
Before…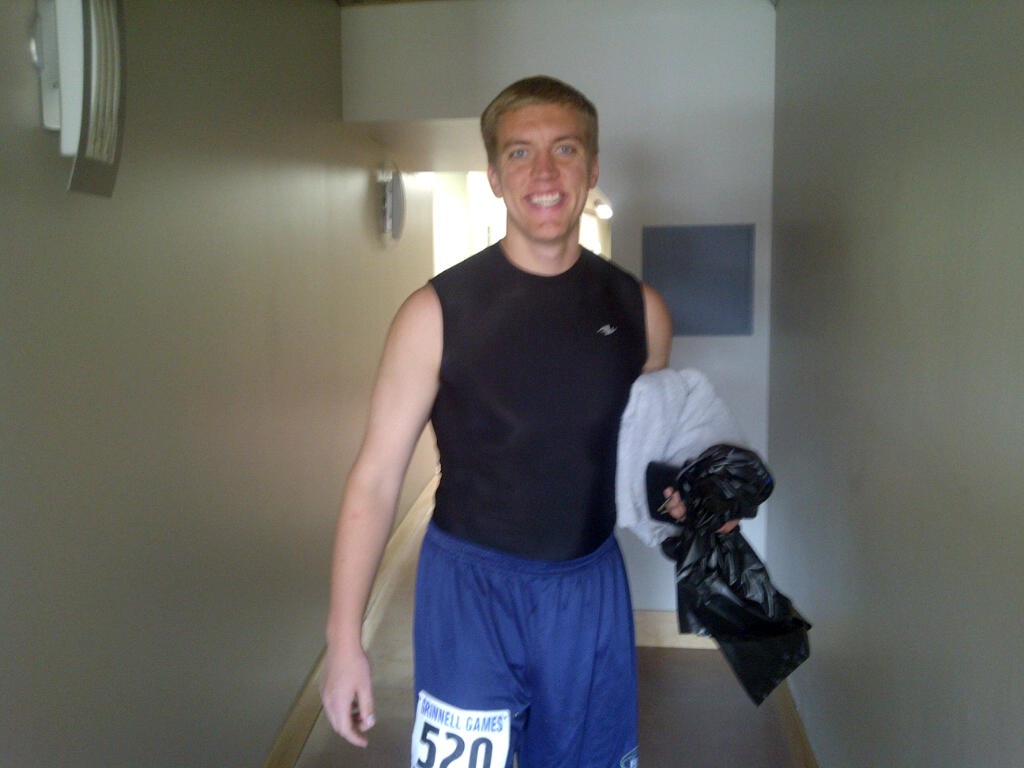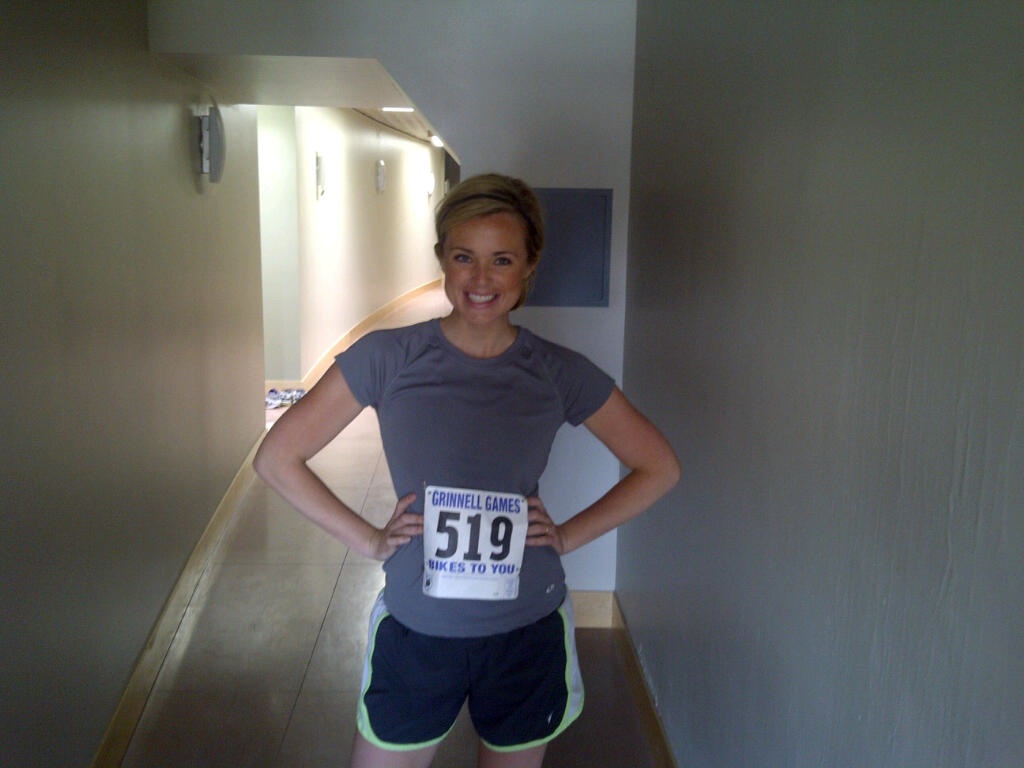 And after…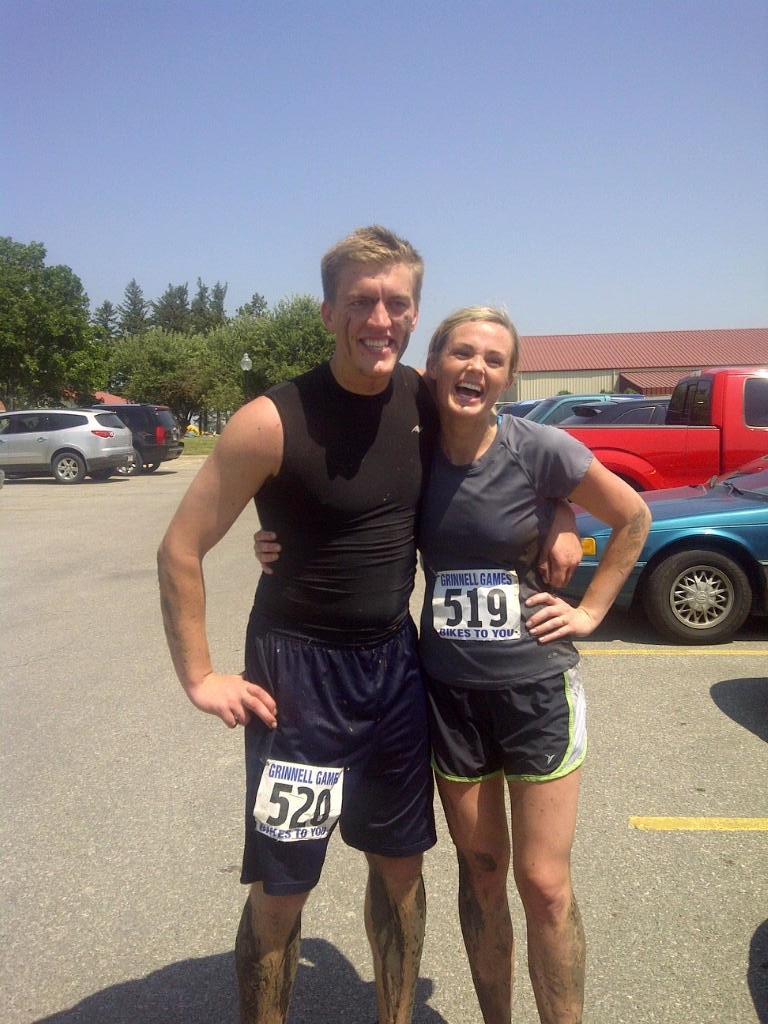 It was a pretty small race, only about 140 people,  but I surprised myself by trying to stay up front with the guys and finishing as the 2nd place girl overall. I'm still not sure what our final time was since it's not online yet, but I was wiped out afterward.
Have any of you done a warrior-run-type race? Joe is dying to do the Tough Mudder at some point, which just scares me to death!
Madison