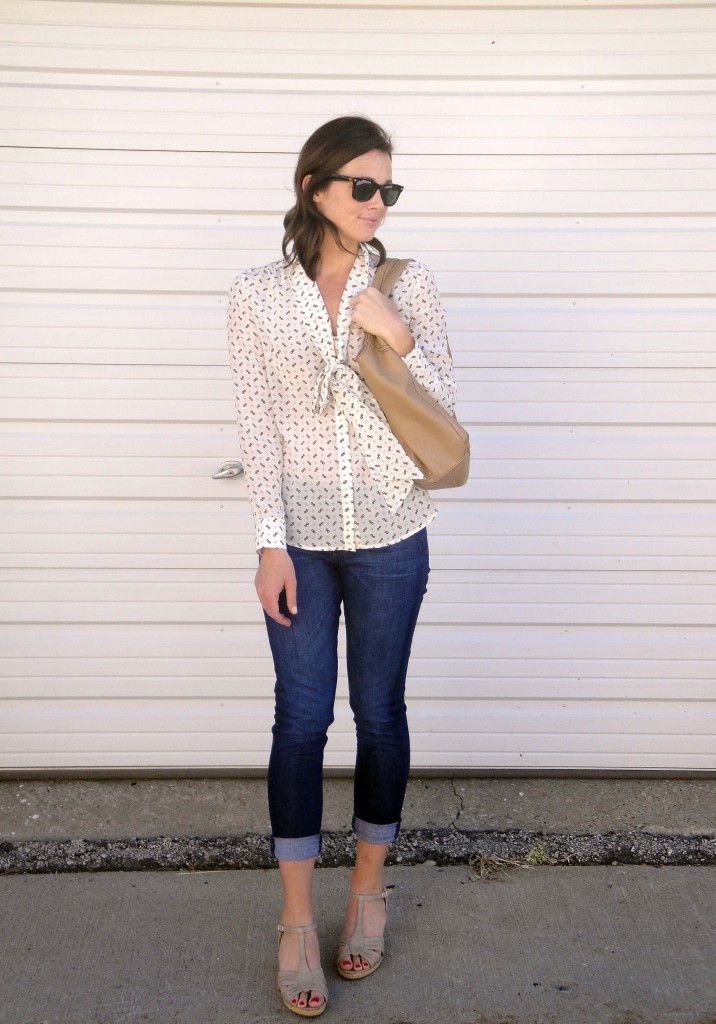 Blouse: Banana Republic | Jeans: Banana Republic | Shoes: Kenneth Cole (from DSW)
You guys, if there ever was a time for you to consider traveling to Iowa for a long weekend, this would be the time. The weather we've been having here in central Iowa as of late has been nothing short of perfect. Chilly (50's) in the morning and evening and in the 70's and low 80's during the days. If I could pick my dream weather, it would be the weather we're having now. The only issue I take with this weather is that it makes it difficult to dress for the day. Am I going to be cold? Hot? Is it too early to wear a sweater and too late to wear open-toe shoes? So many questions.
I picked up this blouse at Banana Republic a few weeks ago for $8 by some great stroke of luck and excellent couponing skills. I was concerned that buying a cream blouse this late in the season wouldn't be versatile enough for fall, but I was wrong. It's been the perfect top to wear when I'm not sure if I'm going to be chilly during the day. And the bow tie detail around the neck means you can skip the necklace. Pretty easy, right?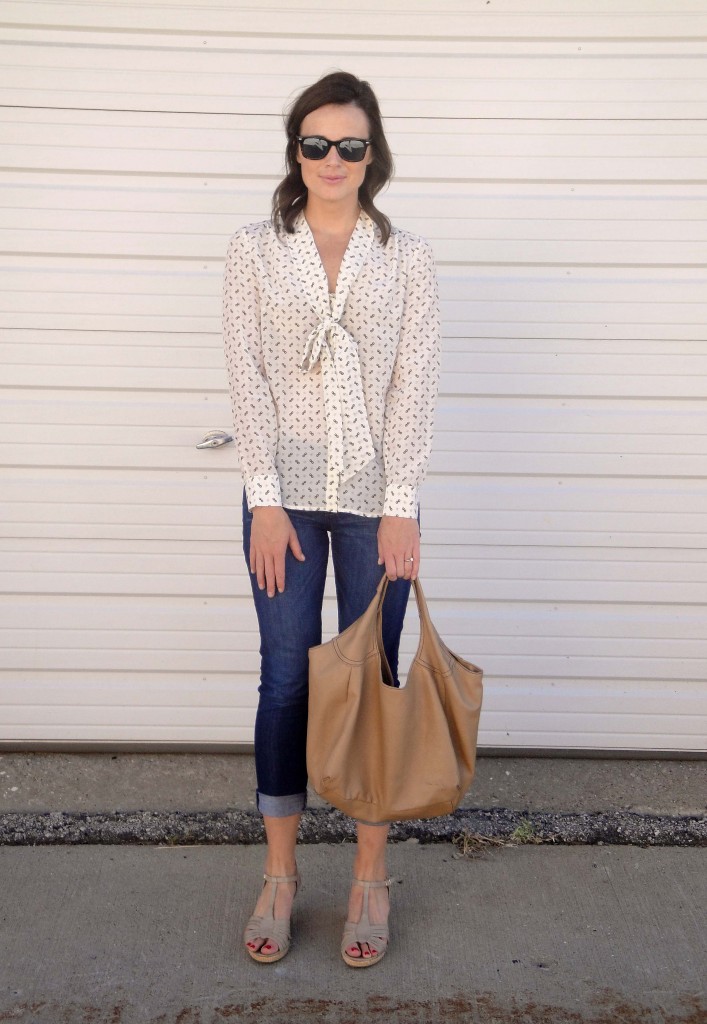 Madison