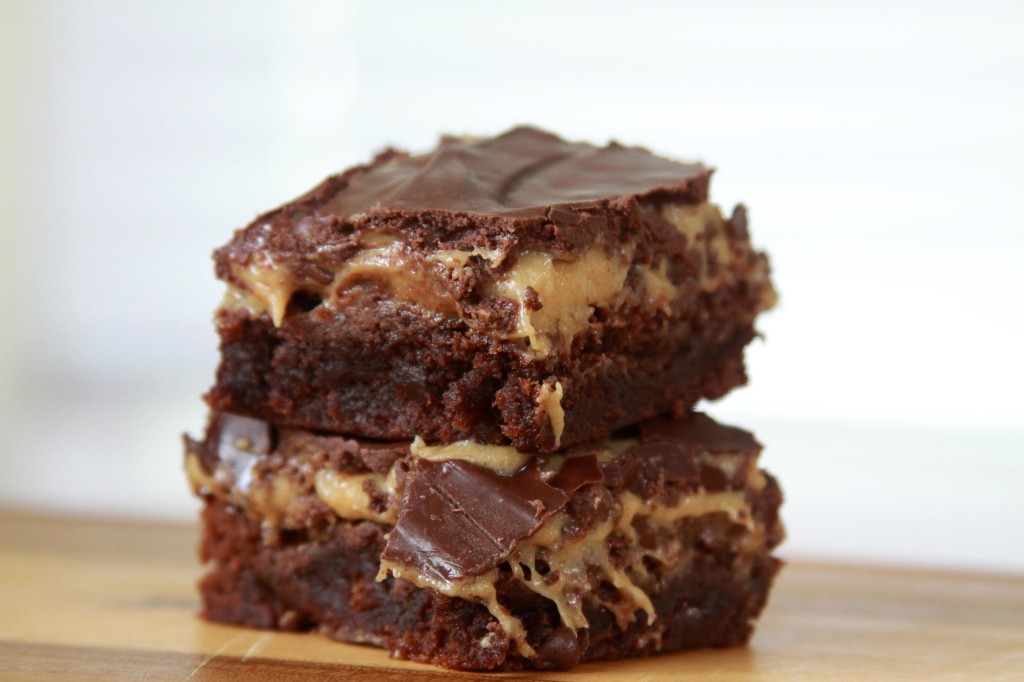 I told you all last week about the new blog I'm contributing to at work, Tasteseekers Kitchen. Well, if you hopped on over there, you probably saw the ultra-decadent Chocolate Chip Cookie Dough Stuffed Brownie Pops. They super cute and much easier than cake pops, which drive me crazy! I can't never get them to look as pretty as I would like.
When my friend, Laura, invited us over to dinner a couple weeks ago, I decided to make a version of that same recipe, with a few less steps. Instead of making the brownies into individual brownie bites in pop form, I layered cookie dough on top of brownies in a 13×9-inch pan and topped it with the cream cheese cookie dough mixture. On top of that, I spread a thin layer of melted semi-sweet chocolate to help with cutting the bars into clean pieces.
I think it's safe to say the bars were a big hit! I cut them into fairly large pieces, but since they are so rich, I think I could have gotten away with making them smaller. I took the leftovers and stored them in the freezer, then thawed them slightly before serving a couple nights later. They were still totally delicious and worth every calorie.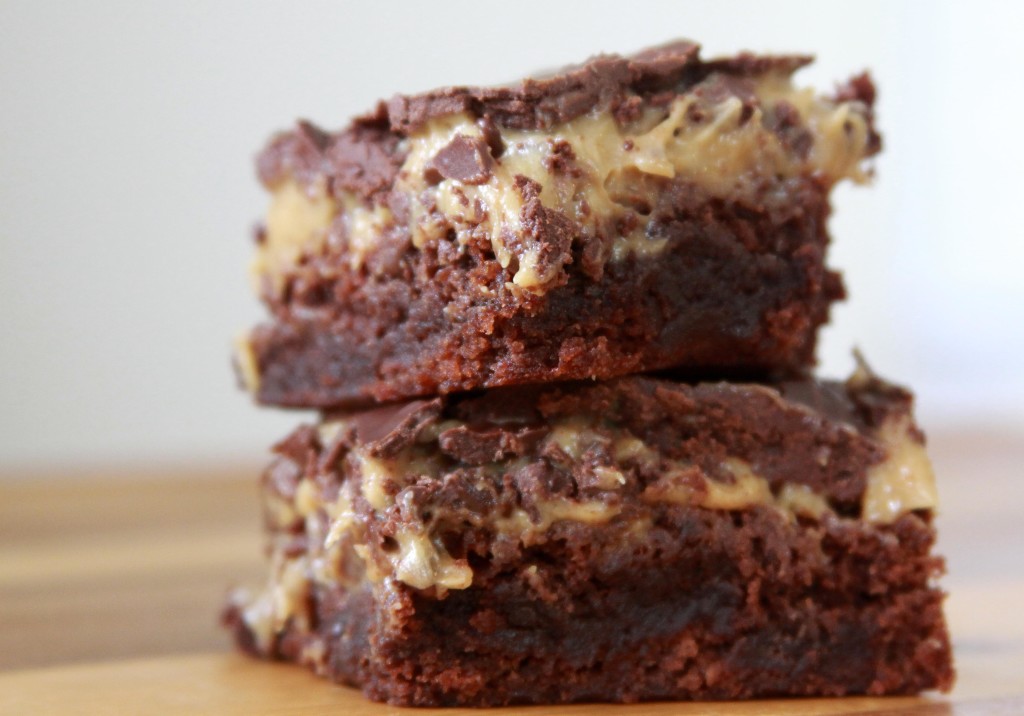 Cookie Dough Stuffed Brownies
Recipe just slightly adapted from Tasteseekers Kitchen
Ingredients
1 box Betty Crocker fudge brownies, prepared according to package directions for a 13×9-inch pan
4 oz cream cheese
1/2 cup creamy peanut butter (not natural peanut butter)
2 tablespoons brown sugar
1 teaspoon vanilla
Pinch of salt
1/2 cup powdered sugar
1/2 cup mini chocolate chips
1 1/2 to 2 cups semi-sweet chocolate chips, melted
Directions
In large bowl with an electric mixer, combine cream cheese, peanut butter, brown sugar, vanilla, salt and powdered sugar until creamy. Stir in mini chocolate chips by hand. Spread mixture atop baked brownie mixture in pan.
Spread melted chocolate atop cookie dough mixture until you can no longer see any of the cookie dough. Refrigerate until chocolate is set, at least 30 minutes. Cut into bars to serve.
Happy Baking!
Madison