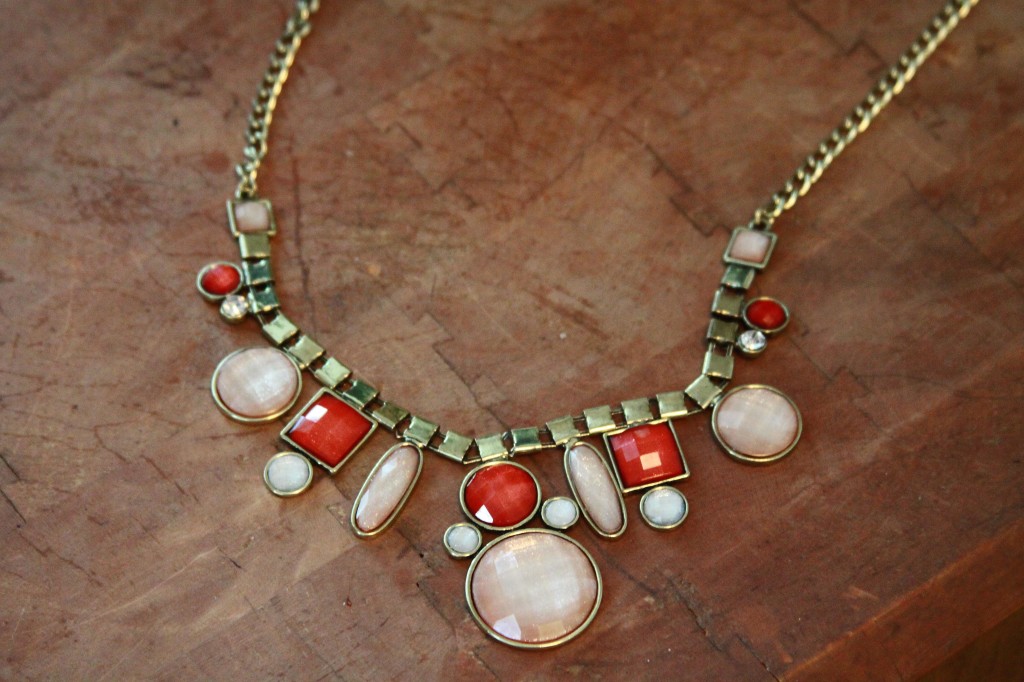 Happy Monday, friends! I hope you had a great long weekend. Joe and I stayed close to home this weekend since Joe had to work on Friday and I didn't. It was so relaxing not to have to travel and to enjoy a mini little stay-cation in our city. Major bonus? It was super quiet in the city! We ate at a restaurant that's usually super busy and didn't have to wait for a table, played a ton of tennis and watched Wimbledon. I also got my monthly Stitch Fix box on Saturday which I absolutely love.
My last box was a little off and didn't fit my style very well (I only ended up keeping the necklace I was sent and nothing else. This time, I made sure to link my profile to my Pinterest "style" board so my stylist could see what types of clothing I liked. This box was much better! Here's what I got and what I decided to keep vs. return. I also included prices for all the items in my fix so you could get a feel for how much things cost. I think I selected the middle price range when requesting my fix, so you could certainly ask for cheaper items or more expensive pieces.
1. Statement Necklace (pictured above): I really liked this necklace. It's fairly delicate while still managing to make an impact to an outfit. Since I wear a lot of neutral colors, it's great for adding interest to a basic outfit. I don't usually keep the jewelry in my fix, but I decided to keep this necklace since it wasn't very expensive and was super cute. Cost: $30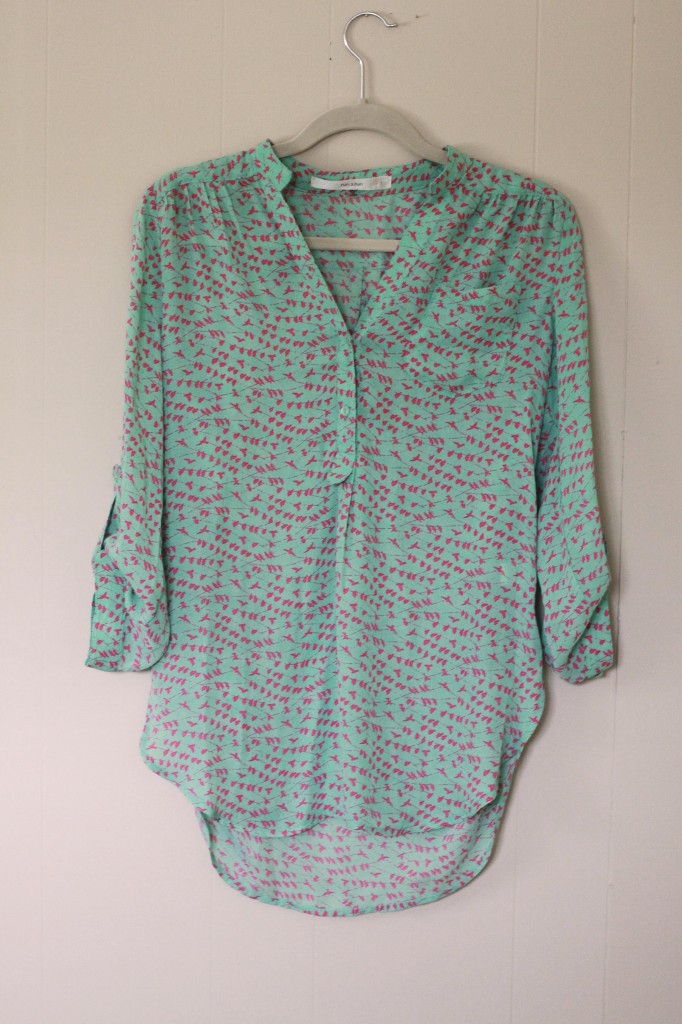 2. Abstract Bird Print Shirt: I also loved this shirt! It's a little bit of a stretch for me (lots of color) but I was really drawn to the fact that I can wear it with skinny jeans or leggings in the fall since the shirt is pretty long. You can't see it in this photo, but there is some great detail along the sides of the shirt. I kept this shirt and already wore it to date night with Joe this weekend. Cost:$42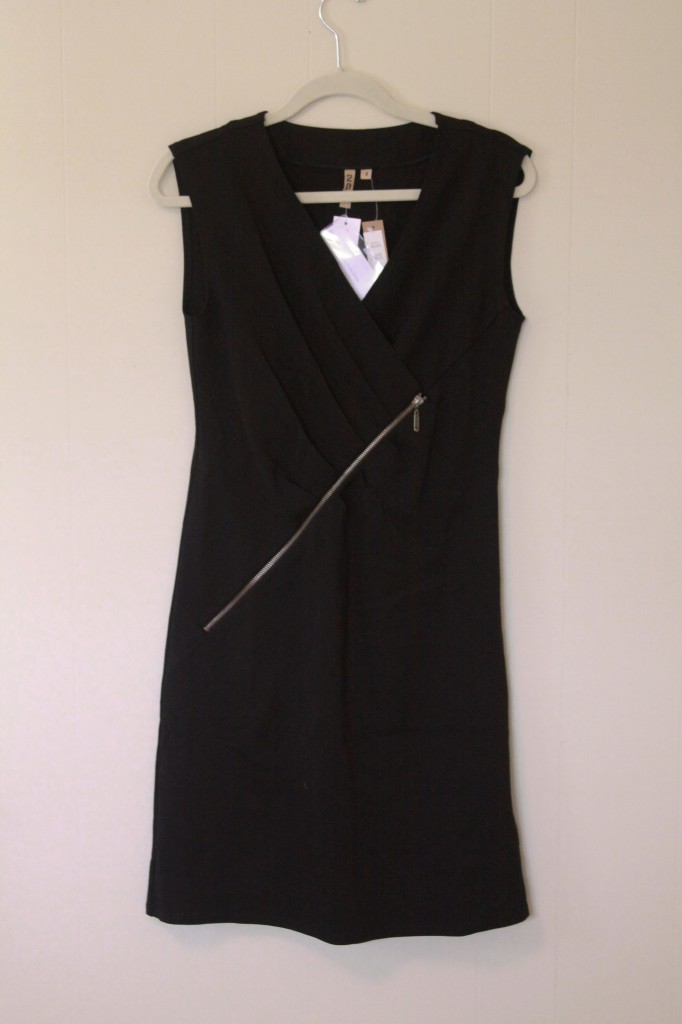 3. Cross Zip Dress: I really wanted to love this dress. It zips across the dress instead of in the back or side of the dress, which is a super fun detail. And I could easily picture myself wearing this dress to work. Unfortunately, it was all around too big and I wasn't even sure how I would like the fit if I had it altered. I decided to return it. Cost: $128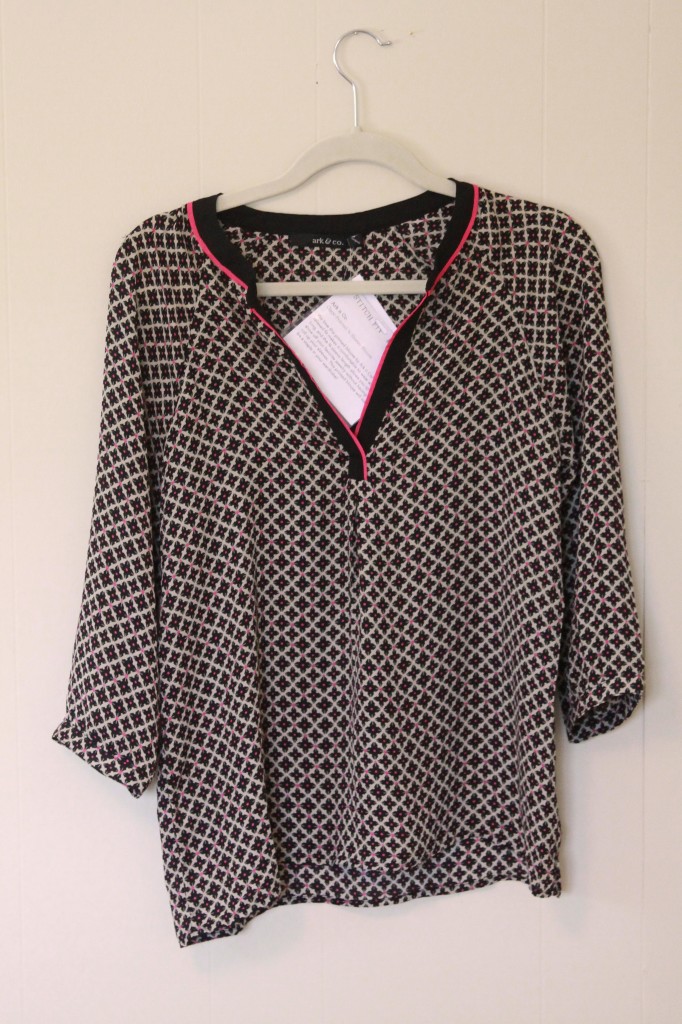 4. Geometric Print Blouse: This top was a little crazy for my liking. I'm not a huge fan of the black/hot pink color combination so that was strike one. Additionally, I wasn't crazy about the fit. It was really flowy and a bit too big all over. I decided to return it. Cost: $58
5. Kenzie Skinny Jeans: I wasn't really in the market for jeans, but I gave this pair the benefit of the doubt. They are super skinny in style but I was shocked at how comfortable they are! I didn't really feel like I was wearing skinny jeans. Additionally, I could see myself tucking these jeans into a pair of boots in the winter, which is a major bonus when you live in a place like Minnesota where it's cold a majority of the time. I kept them! Cost: $88
Interested in giving Stitch Fix a try? Sign up here!
Madison