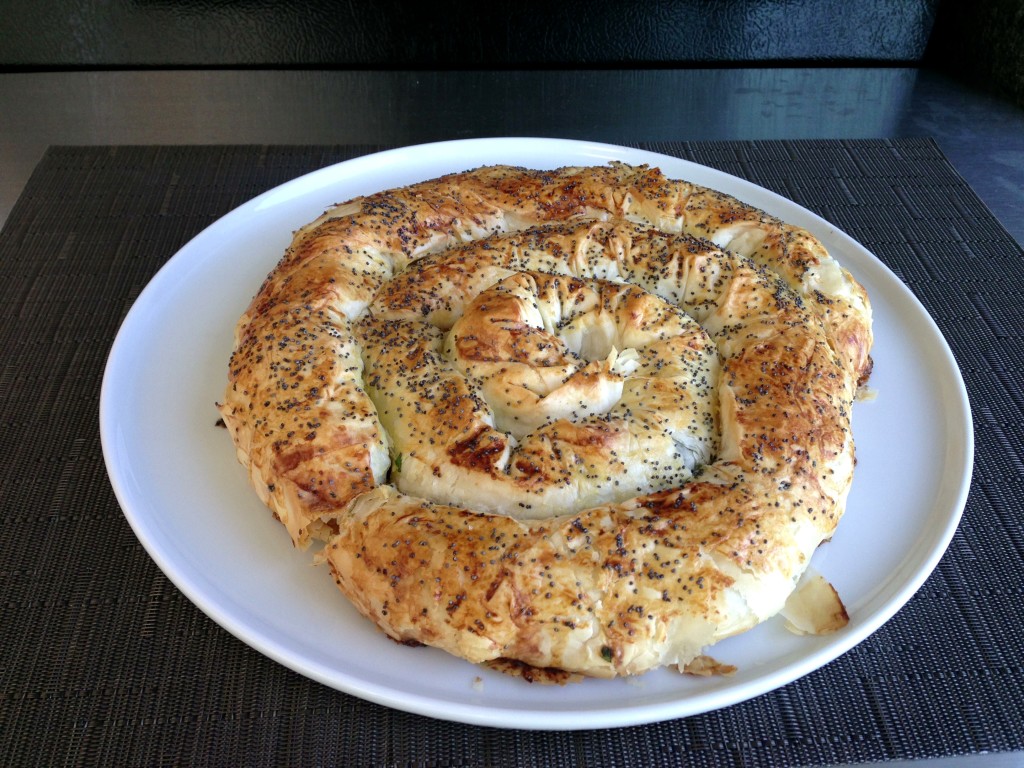 Sorry for the radio silence around these parts this week! It's been a busy week and blogging got put on the back burner. But I have so much to share with you all! First, let's start with this recipe. Each month at work we participate in a cookbook club. I think I've mentioned it on the site before, but it's a great way to get the feel of a cookbook in a short amount of time.
This month's selection was What Katie Ate, from the author of the popular blog of the same name. The book is one of the prettiest cookbooks I have ever seen. The paper, the photography, the whole thing is a work of art. Of course, if you've spent any time reading Katie's blog, that probably comes as no surprise.
I'm happy to report that the recipes live up to the beauty of the book. They are fun and flavorful and incredibly creative. And while they may not be easy weeknight recipes by any means, I'm considering buying the book just so I can pull out some impressive recipes for entertaining.
I've never heard of a veggie roll, much less a veggie roll that looks like a rolled up sausage. I couldn't resist picking this recipe to make for the cookbook club since it was so unique. Everyone who ate it raved about the amazing taste and texture. My only complaint would be that I wanted more veggies! I'm thinking there are a lot of different variations for this method. Perhaps in the fall adding sweet potato or pumpkin? Or maybe some zucchini and yellow squash instead of the spinach later in the summer? The possibilities are endless, and you can be sure I'll be adding this to my entertaining round-up asap!
Jill's Veggie Roll
Adapted from What Katie Ate
Ingredients
1 tablespoon olive oil
2 cloves garlic, minced
4 shallots, thinly sliced
3 cups baby spinach, roughly chopped
1 cup crumbled feta cheese
1 cup ricotta cheese
1/4 teaspoon salt
2 large eggs, lightly beaten
Handful of flat-leaf parsley, finely chopped
1 cup Panko bread crumbs
13 oz filo pastry, thawed according to package directions if frozen
1 stick butter, melted
1 large egg yolk mixed with 1 tablespoon milk
Poppy seeds
Directions
Preheat oven to 400F.
In large skillet, heat oil over medium high heat. Add garlic and shallots and cook 3 to 4 minutes or until slightly browned and fragrant. Add in the spinach and cook until wilted, just a couple minutes. Remove from heat and transfer to large bowl. Stir in cheeses, salt, eggs, parsley and panko until combined.
Place on sheet of filo on clean surface and brush with a little of the butter. Top with another sheet of filo and additional butter. Top with a third filo sheet to form a three sheet stack. Place 1/3 of the cheese mixture along the long end of the filo stack. Roll up into a sausage shape and arrange in a coil on baking sheet. Repeat two more times to form three sausages, continuing the coil shape on baking sheet.
Brush egg yolk and mixture atop coil. Top with poppy seeds. Bake 30 to 40 minutes or until golden brown. Cut into pieces to serve.
Happy Cooking!
Madison