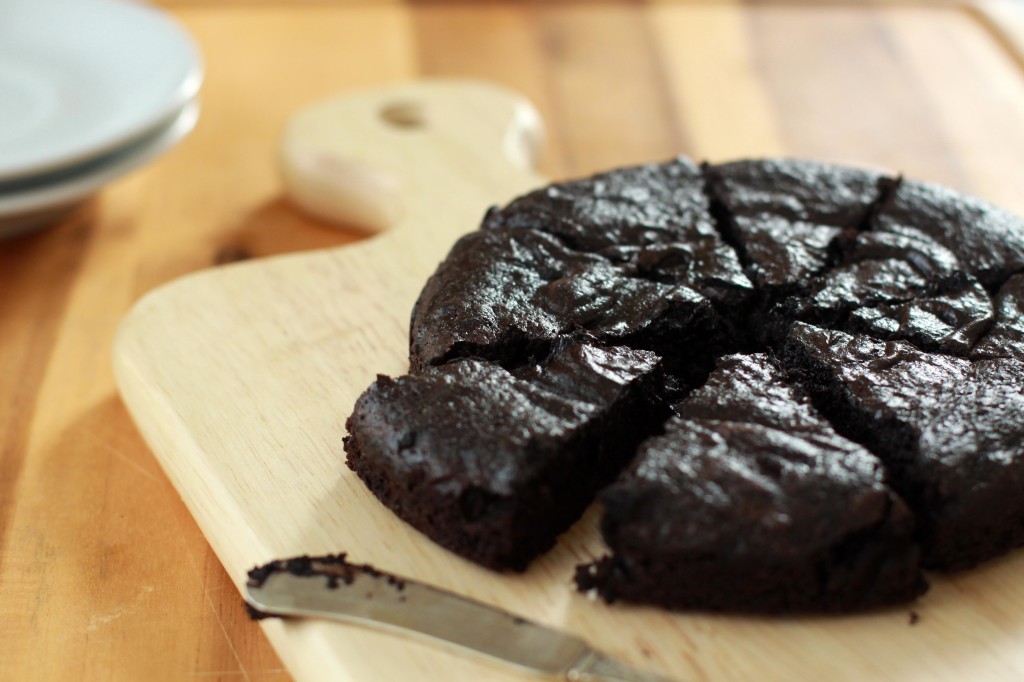 Maybe you're already thinking about Valentine's Day? Maybe, if you're like me, you think Valentine's Day could be done a little better. I like Valentine's Day, but I really don't like the chiche roses and pressure to do something grand or give the perfect gift. A couple years back, Joe and I agree to never go out to eat on Valentine's Day. We usually go out to eat a couple weeks before or a week after the actual day, avoiding the crowds and the craziness and the fixed menus.
This year, with the incredibly cold weather we've been having, I think my idea Valentine's Day date goes something like this: watch a movie in our pajamas, drink red wine, eat this Flourless Dark Chocolate Cake. It's pretty simple, really.
I don't have a clue why it took me so long to make a flourless chocolate cake, but I'm a little embarrassed. I think I've always associated flourless chocolate cake with restaurant menus and sophistication and difficulty. In reality, it's a no-brainer! I frequently find myself out of flour, but I almost always have cocoa powder and some semi-sweet chocolate and eggs, meaning I'm never more than a few ingredients away from a delicious, easy and impressive cake.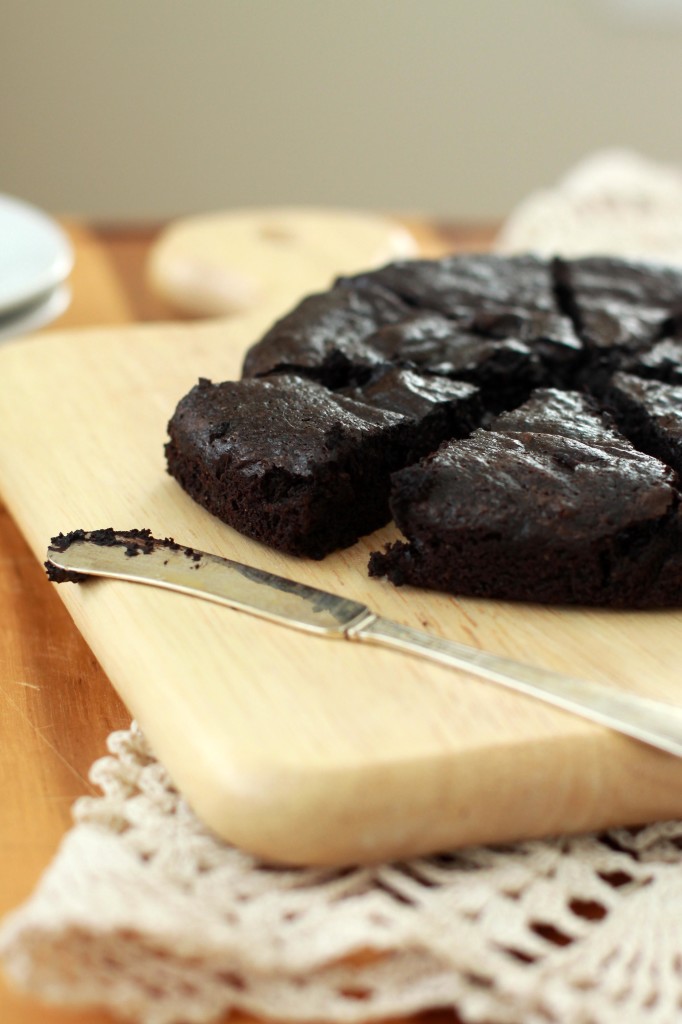 If you're like me and have been putting off making one of these cakes, delay no more! Grab some high-quality chocolate, cocoa powder, sugar and eggs and get to baking something sweet for your sweetheart. And don't feel the need to wait for Valentine's Day. This cake is easy enough to make even on a weeknight, but I can't guarantee it will last longer than a day.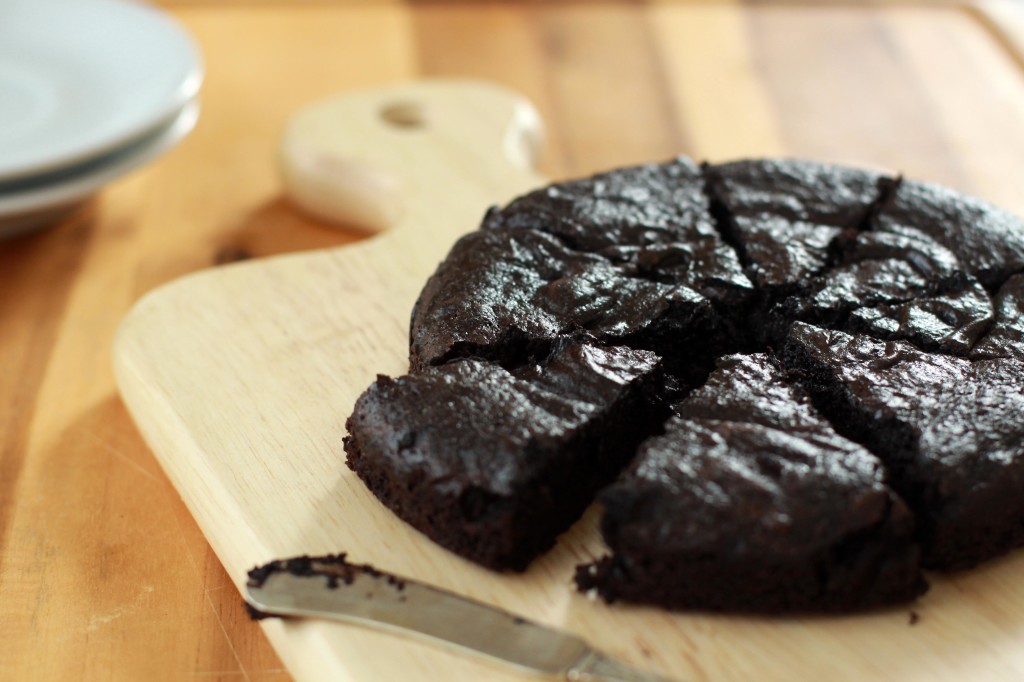 Flourless Chocolate Cake for Two
Adapted from Epicurious.com
Ingredients
4 ounces semi-sweet chocolate
1 stick unsalted butter
3/4 cup sugar
3 large eggs
1 teaspoon high quality vanilla
1/2 cup dark chocolate cocoa powder (I used Hershey's brand unsweetened dark chocolate cocoa powder)
Directions
Heat oven to 375°F. Grease 8-inch round cake pan with cooking spray. Line bottom of pan with parchment. Set aside.
In small saucepan over low heat, melt chocolate and butter, stirring constantly. Remove from heat. Stir in the sugar until well combined. Add eggs, whisking after each addition. Stir in the vanilla and cocoa powder until just combined.
Transfer batter into cake pan and bake 22 to 25 minutes or until edges have set and formed a crust. Cool in pan 5 minutes. Invert onto plate or platter. Cut into wedges to serve.
Happy Baking!
Madison