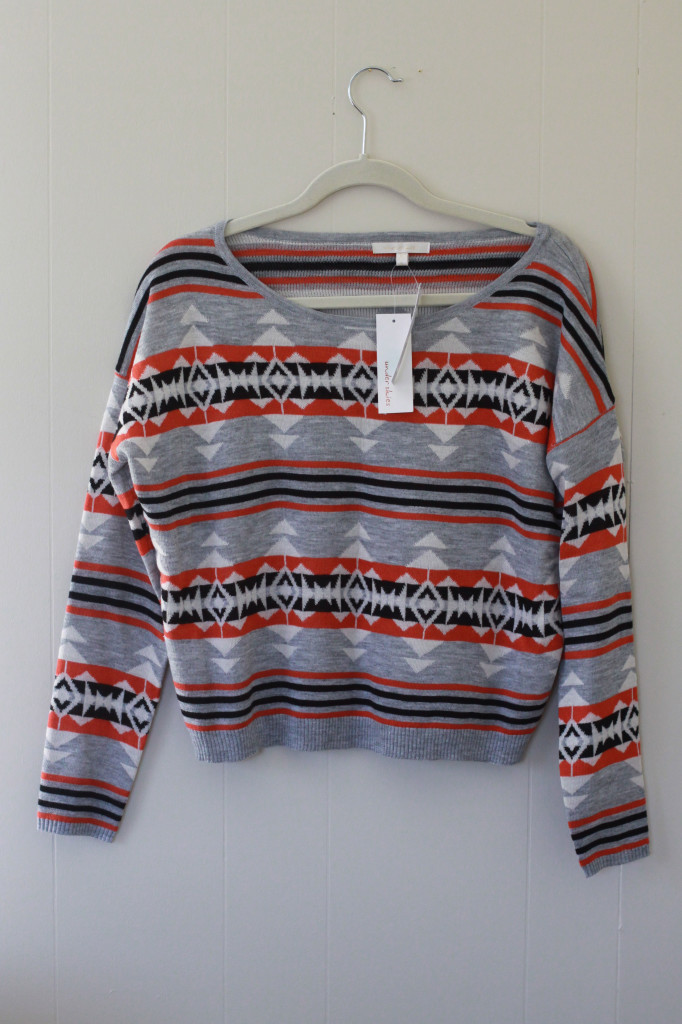 It's been a while since I've talked about Stitch Fix, mainly because of the time and natural light it takes to photograph each fix. But I've still been getting monthly fixes and enjoying the service! I get a lot of questions about Stitch Fix from friends, friends of friends and work colleagues, so I thought I would do a refresher on what it's all about:
First off, if you decide to sign up for Stitch Fix, you can use this link to sign up (disclaimer: I get a $25 dollar credit if you sign up, but my opinions on Stitch Fix are all my own.) When you sign up, you fill out a detailed style profile and answer a bunch of questions about what you do and do not like, what type of clothing you want to get (cute knock-around outfits, work attire, dresses, etc.) and how much you want to spend. You pay a $20 style fee to get your fix, but if you keep even a single item from your fix, you get to use that $20 toward your item. Your box arrives with 5 items, you try them on at home and then send back what you don't want in a pre-paid return envelope, simple as that!
Now, back to my fix…
When I first got this month's fix, I was not impressed. The items in my fix didn't jump out to me as being special or particularly on-point with my personal style, but after trying the items on with pieces in my closet, a few items really started to grow on me. That's what I love about Stitch Fix is that it encourages me to branch out a little and try new items.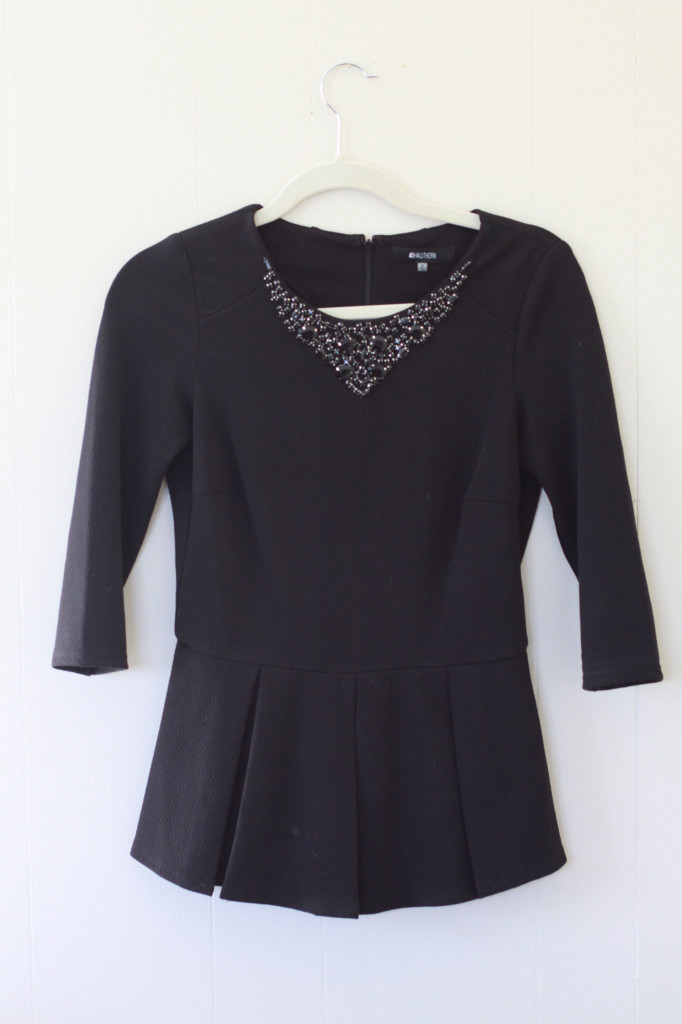 #1: Jeweled Peplum Top: I was hesitant about the peplum nature of the top since I don't really like trendy clothing, but when I tried this on, I really loved the way it looked with jeans, and it instantly turned my black pencil skirt into a dress when paired together. Plus, I love a top with a necklace built in. Decision: Keeper!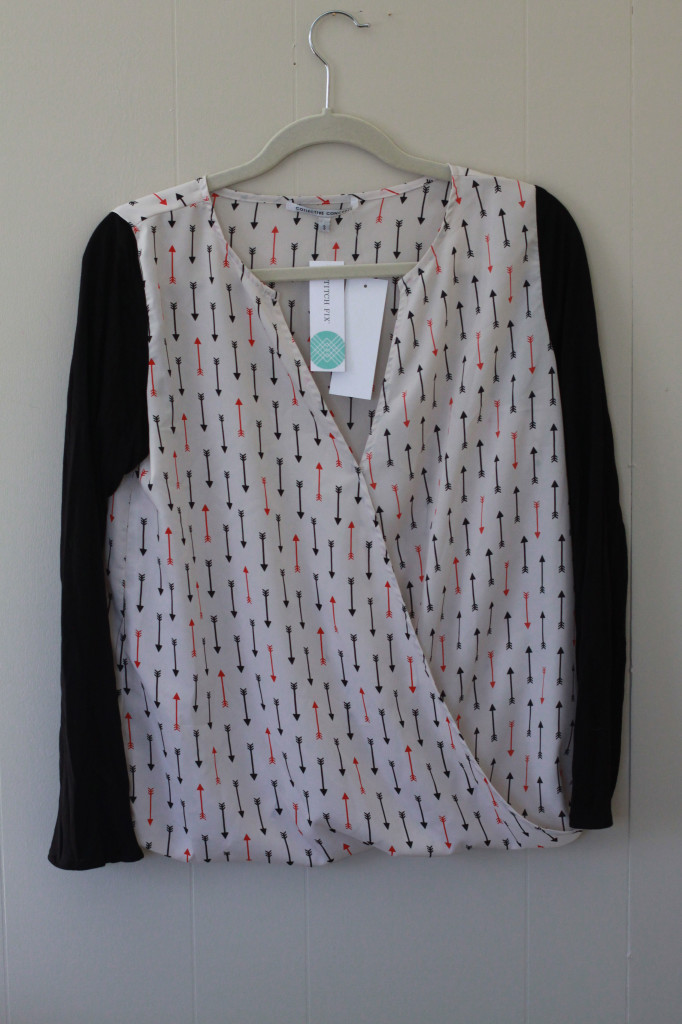 #2 Arrow Wrap Blouse: This blouse had a cute pattern, but the material felt cheap and the way the blouse draped left a really unflattering drape around my midsection with a lot of excess fabric. Not for me! Decision: Return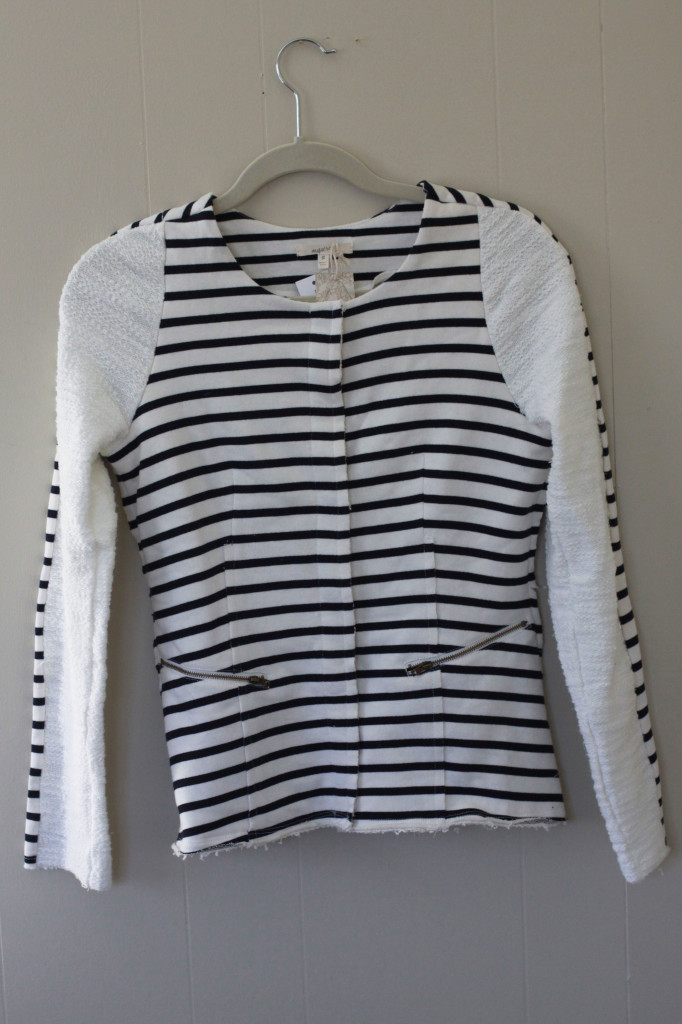 #3 Striped Fitted Jacket: Stripes and neutral colors? Totally me! I had high hopes for this top but was disappointed when I tried it on because the material was more like a sweater rather than a true jacket. I would rather have my jacket fit a little more structured. Decision: Return!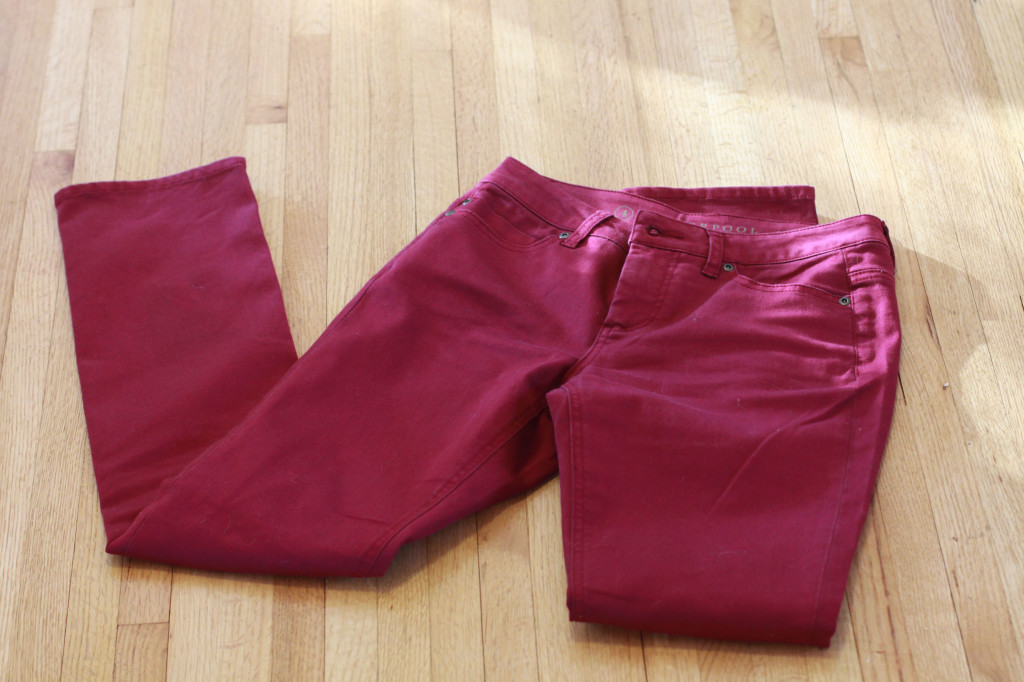 #4 High-Waisted Maroon Straight Leg Jean: These jeans fit perfectly! I'm not typically very comfortable with colored denim but Joe convinced me that these were worth keeping. I'm hoping to find a lot of ways to wear these jeans, especially at work with sweaters and flats. Decision: Keep!
#5 Tribal-Print Sweater (first picture in the post): I was so excited about the pattern and look of this sweater, but the material felt cheap and thin (not what I'm looking for in a sweater) and the way the sweater was cut was more of a crop-top style on my longer torso. Decision: Return!
Hope you have a great start to your week!
Madison