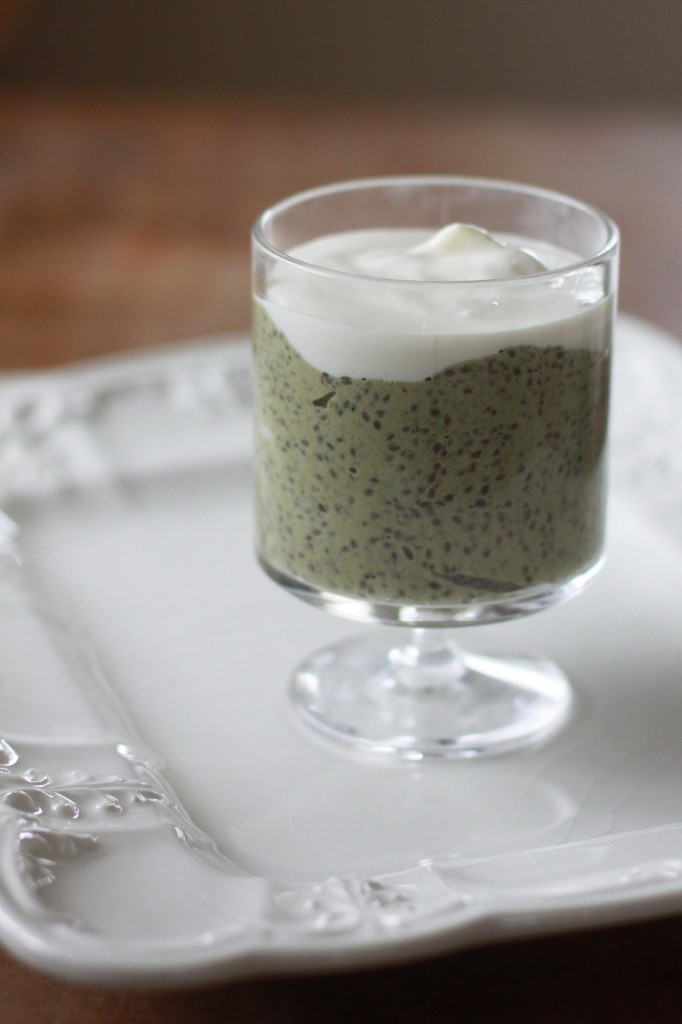 Now that the weather is getting a little warmer and summer is right around the corner, I've been thinking more about warm-weather meals and snacks. Okay, it's still rainy and chilly in Minnesota, but I'm anticipating summer weather soon! For me, that means drinking lots of smoothies and eating lots of chilled snacks, like chia pudding.
A few weeks ago I picked up a new-to-me vegan protein powder and was really turned off by the flavor of the powder. Usually, I'm a total Vega devotee when it comes to protein powders and nutritional shakes, and I seriously regretted my decision to spend some major cash on a competitor's product that I didn't care for at all. The good news? After sharing my misfortune with the Vega team, they offered to send me a jar of my favorite Vega One Vanilla-Chai Nutritional Shake and host a giveaway for you on Espresso and Cream! (see more about that giveaway below)
When my Vega arrived I was excited to put it to good use. A few nutritional highlights about the Vega One Nutritional Shake:
-15 g protein
-6 g fiber
-1.5 g Omega 3
-Antioxidants
-Probiotics
-Greens
-Dairy, gluten and soy-free
-No artificial sugars or added sugar
Instead of making a smoothie (like I said, still too chilly) I made a chia pudding. I've been on a huge chia pudding kick lately, and adding a boost of protein with the Vega seemed like a natural addition. To smooth out the mixture, I blended the pudding in a food processor to break up some of the chia seeds and give the pudding a more pudding-like texture. Oh, and I added in a little almond butter as well because almond butter makes everything better, right?!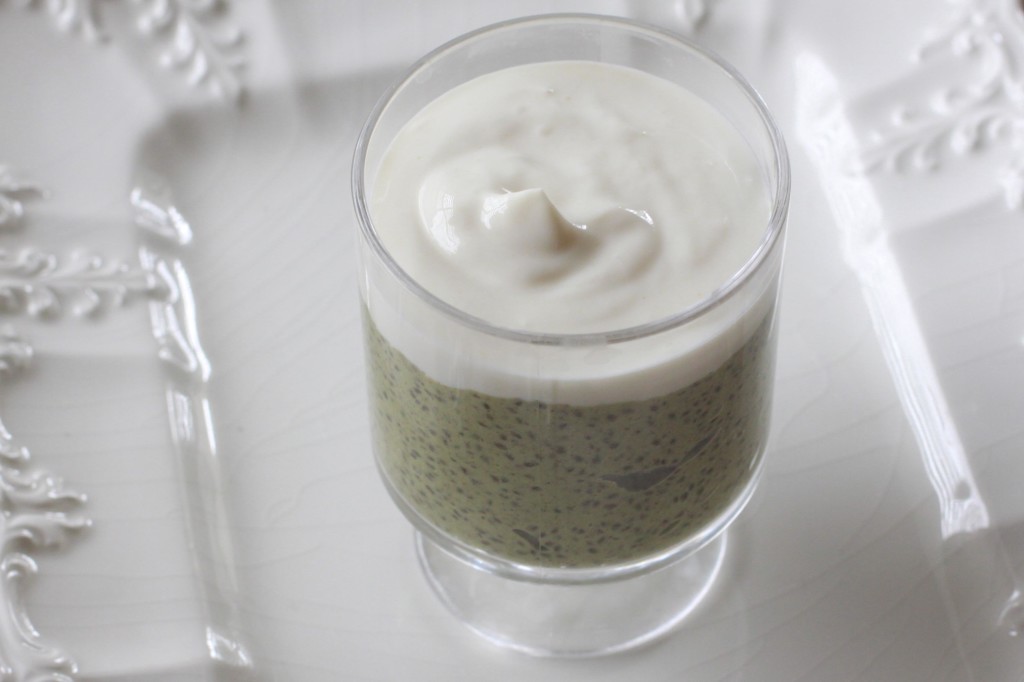 Now let's get to the giveaway, shall we? The Vega team sent along a little starter package to give to one lucky E&C reader. It includes:
-5 day supply of Vega One in their most popular flavors (vanilla, chocolate and berry)
-Recipe book
-$5 coupon for your next purchase of a Vega product
-Water/smoothie bottle
-Reusable Vega tote bag
-1 box Vega One Nutrition Bars (in your flavor of choice)
You have three ways to enter! The giveaway is open from now until Monday, May 5th at 5 am. I'll announce a winner later next week. Good luck!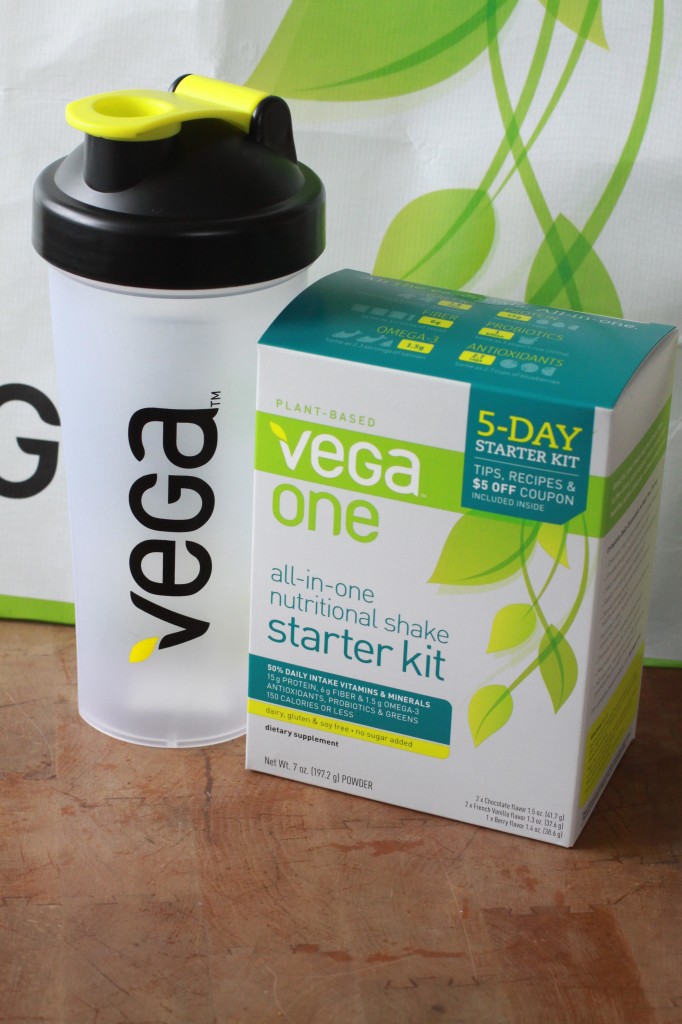 Chia-Chai Vega Protein Pudding
Author:
Espresso and Cream
Recipe type:
snack, breakfast
Ingredients
½ cup chia seeds
2 cups unsweetened almond milk
1 scoop Vega Vanilla Chai protein powder or other Vega flavor of choice
2 tablespoons almond butter
½ teaspoon vanilla extract
Stevia to taste (I used 3 packets)
1 cup vanilla Greek yogurt (optional, omit if you want a vegan treat)
Instructions
In sealable plastic container, combine chia seeds, almond milk and protein powder. Stir until very well combined. Cover with lid and refrigerate at least 4 hours or overnight.
After refrigeration, add chia mixture to blender or food processor along with the almond butter, vanilla extract and stevia to taste. Blend 2 to 3 minutes or until some of the chia seeds are broken up and almond butter is well combined. Mixture will only be semi-smooth and still have some whole chia seeds.
Divide mixture into four bowls. Top each with ¼ cup Greek yogurt, if desired. Serve immediately or refrigerate until ready to eat.
Madison