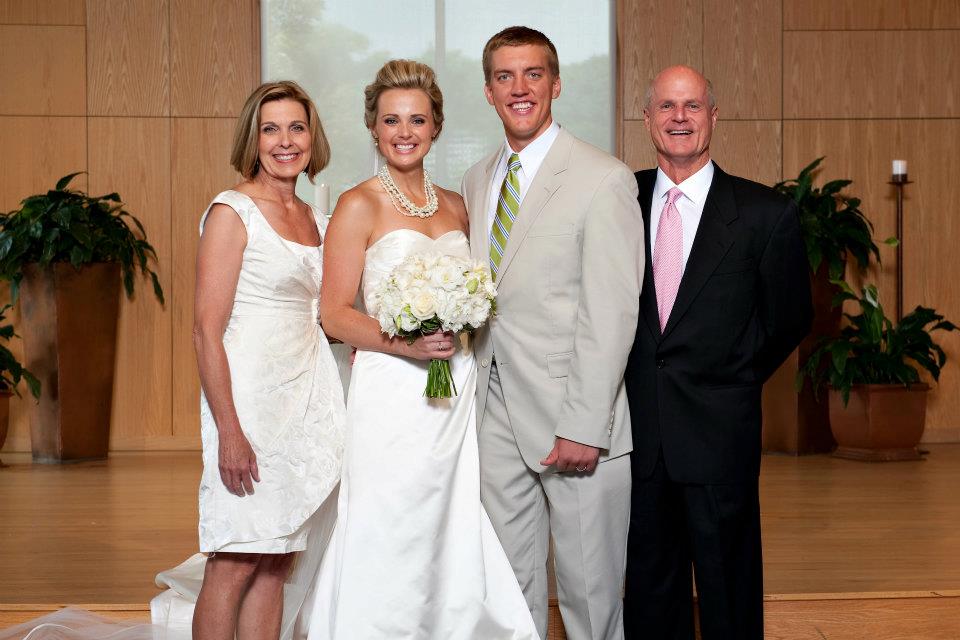 My mom (isn't she pretty?) is one of my absolute favorite people on the planet. Actually, now that I think about it, three of my favorite people on earth are in that photo above: Joe, my mom and my dad. Since Mother's Day is just around the corner, I've been thinking about gifts for both my mom and my mother-in-law. It's not an easy task when you have two women who both claim they don't need a single thing. Can you relate?
A week ago I was contacted by a company called Ship & Dip. It's a new company founded by sisters living in Kansas that ships surprise boxes of full-sized condiments on a monthly subscription basis. I agreed to review a box of Ship & Dip, particularly their Mother's Day gift box, to see what I thought for myself. First, the box arrived within a matter of days. The packaging was adorable and felt personal, unlike some other subscription models I've tried over the years.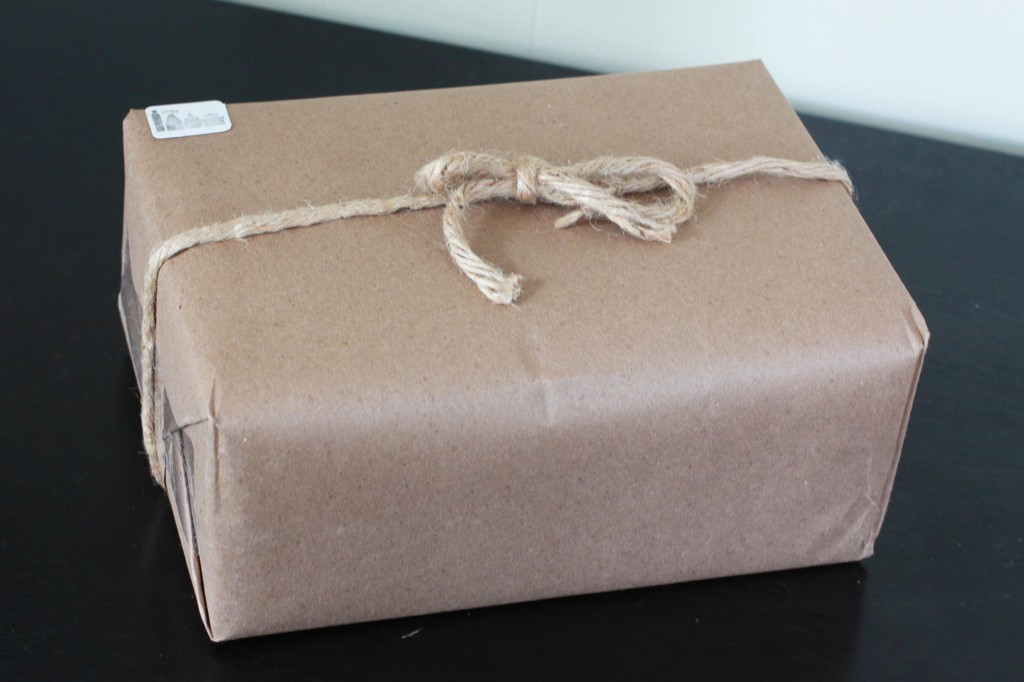 There were cards in the box that told me what was included in the package and a bit of information about the flavor profile of each condiment. And the best part? Each condiment was full-sized, which I really loved since I am more than likely going to use these condiments for desserts and barbecue recipes and the like. My box included a barbecue sauce, garlic-mustard vinaigrette and the most amazing sea salt caramel sauce. Seriously, I could eat that stuff by the spoonful.
So what does it cost? One box is $35 and a monthly subscription (available in 3- 6- and 12-month periods) runs between $33 and $30 a month.
I had such a great experience with Ship & Dip that I had to share with you about the service. Plus, I'm a huge fan of women following their dreams and going out on a limb to start a business. The Ship & Dip team graciously agreed to host a giveaway on Espresso and Cream. One lucky reader will get a 3 month Ship & Dip subscription sent to whoever they would like it to go to. So you can keep it for yourself, or send the subscription to a friend or family member as a gift.*
There are three ways to enter, so check out the giveaway below for a chance to win. And even if you don't win, the Ship & Dip team is giving all Espresso and Cream readers $5 off their first purchase from now until the end of this month. Just use the code 5FORME during check-out.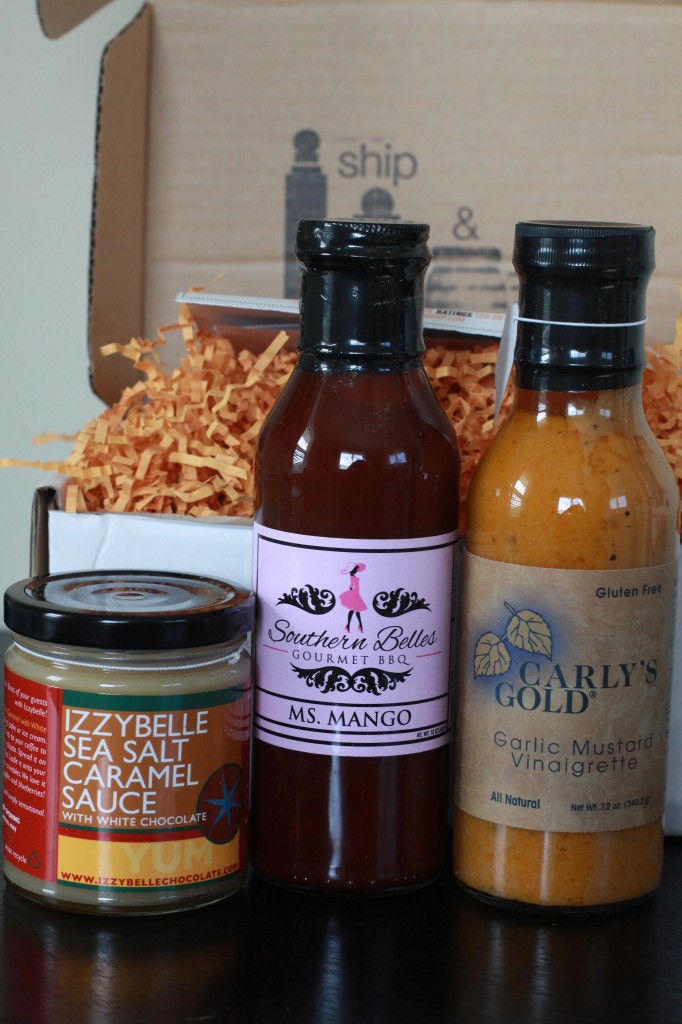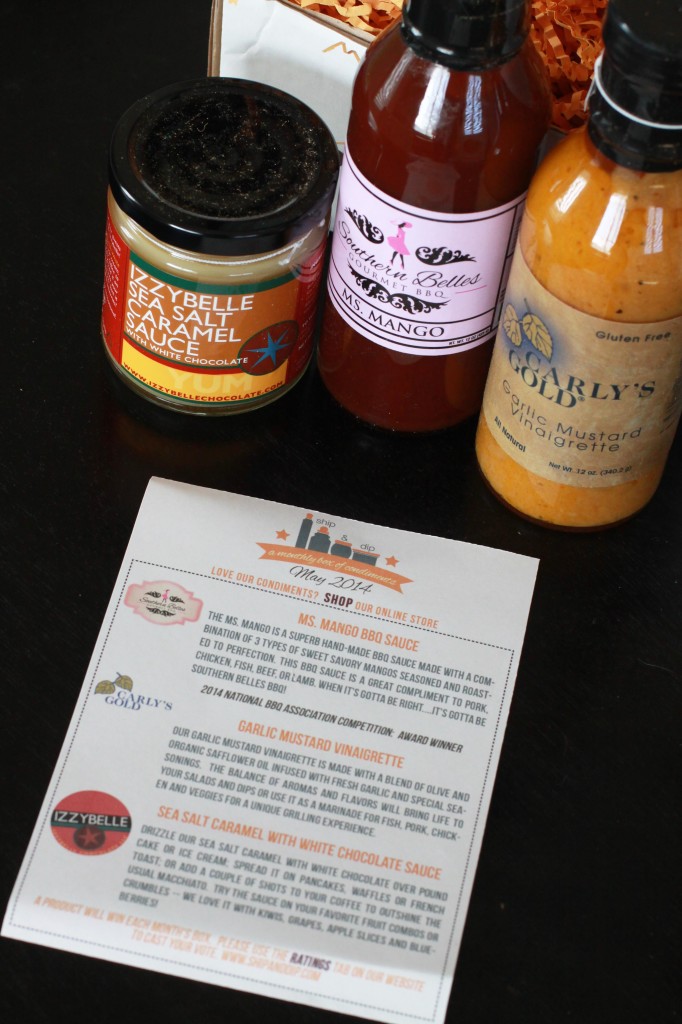 *If you're looking for your Ship & Dip order to arrive by Mother's Day, make sure to order by Wednesday to guarantee delivery on time.
**Update: The Ship & Dip team has notified me that the May box has been so popular that they are nearly sold out of boxes that will arrive in time for Mother's Day. You can still, of course, purchase the May box, but it will not arrive in time for Mother's Day delivery.
Note: Think of this week as a bit of a "giveaway week" on Espresso and Cream. I have a few great companies I will be highlighting this week who have all graciously agreed to give product away to a lucky reader or two. As always, I only agree to review and promote products and services I truly love and think you would love, too.