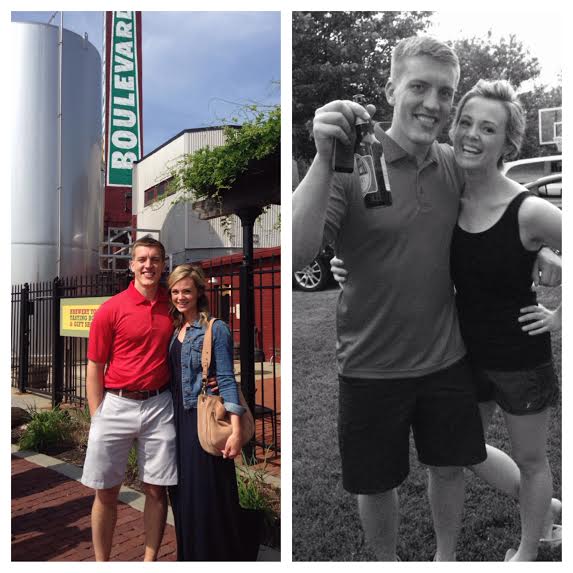 Now that summer is in full swing, I'm afraid that I've been getting a little behind on posting recaps from our happenings over the past couple weeks. We had been meaning to visit Joe's brother, Jason, and his wife, Ali, for a while now, and I'm glad we took advantage of the extra day of vacation over Memorial Day weekend to spend with them in Kansas City. I don't think we could have asked for a better start to the summer season!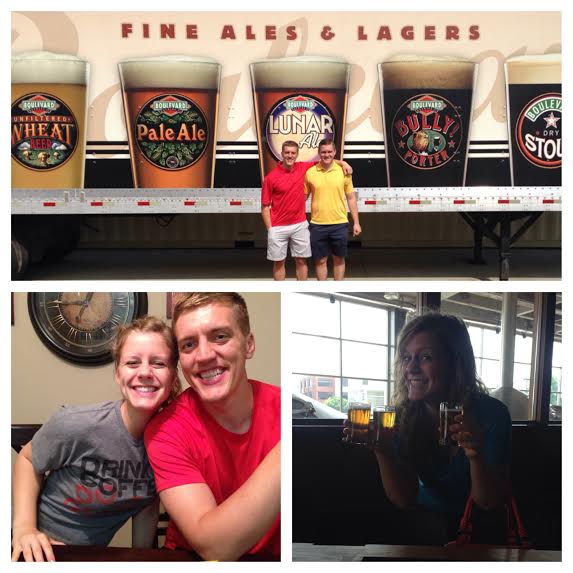 *Please note: My pregnant sister-in-law is not drinking those beers. Just carrying them to the table for the boys. 😉
Joe and Jason spent a lot of time golfing and going to golf shops, while Ali and I did a lot of shopping, browsing around for new cosmetics, getting pedicures, working out and eating really tasty food.
Before our trip I was a little nervous about seeing Jason and Ali for the first times since our miscarriage, but I prayed deeply leading up to our trip that our time together would be blessed and that our relationships, which have always been close, wouldn't be impacted by the differences that life has put between us.
I'm thankful that our time together was so sweet and not in the least bit awkward or strained. Ali is one of the most gracious people I have ever met, and although it was strange to talk about the contrasts in our lives right now, it was really healing, too.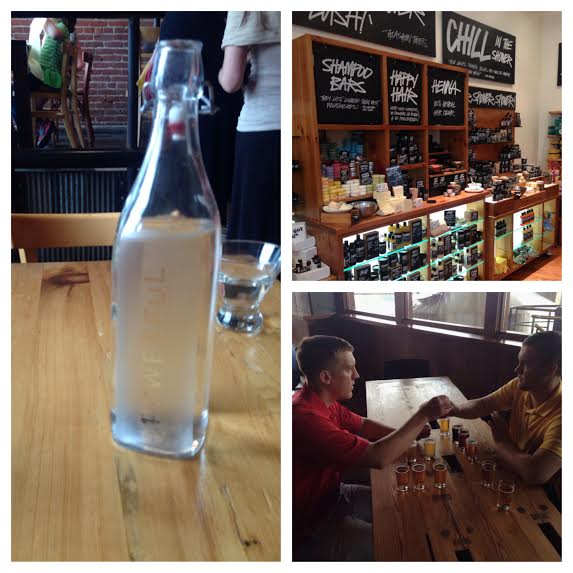 Where We Ate:
Cafe Gratitude
This place was the perfect spot for lunch! The menu was a dream, filled with vegan and vegetarian options, certainly a place that Ali and I appreciated a little more than would have been appreciated by Joe and Jason.
What We Did:
Boulevard Brewery Tour
We arrived at 10 am on Sunday to stand in line for tickets, which are free. We got into the first tour of the day at 10:45. The tour was really interesting, especially for someone like me who doesn't know a whole lot about beer.
Where We Shopped
Lush Cosmetics
I can't believe I had never been into a Lush store before! Where have I been? Ali and I had a great time trying out all their products and I came home with a few different face scrubs and sprays that I've really been enjoying. The "Let the Good Times Roll" face scrub/cleanser is my new favorite and smells like a dream.
Madison