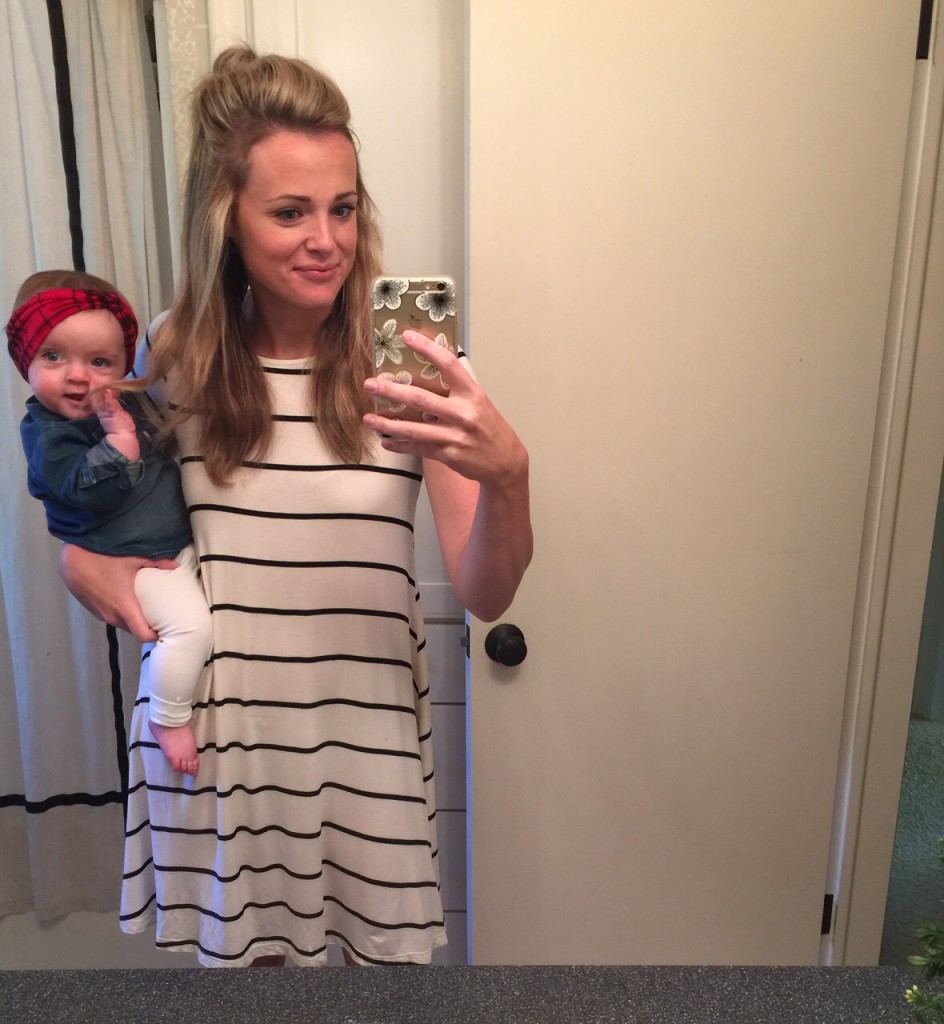 I picked up a bunch of cheap little dresses toward the end of the summer to bridge me into fall and have been meaning to put together more of a formal fashion post. Alas, I've been spending most of my days working from home and when I'm not working, I'm either tending to a sometimes fussy baby (teething!) or covered in paint as we begin our home renovation project.
Ainsley, on the other hand, thinks she looks mighty fine in her Turbans for Tots head wrap and new outfit from Carter's. Ha! I love the way she is checking herself out in the mirror.
All that to say, I feel like I've hit a bit of a style brick wall. Last fall the only clothing I purchased was maternity, meaning it's been almost two years since I shopped for regular old cool weather clothing. And now that I'm fitting back into my old clothes, I just feel a little bit frumpy. I think this is probably why new moms frequently change up their hair after having a baby? But since I don't really want to cut my hair, I need some style help!
Most of my clothes come from Banana Republic, J. Crew, Stitch Fix or some random finds here and there, like TJ Maxx or Nordstrom Rack. But now that I'm in a small town, I think online shopping is going to have to become a way of life. So tell me, where do you shop? Any favorite new dresses, jeans, tops or shoes you've found and loved? Brands that I should check out? I need your help before I go shopping for fall!
xo,
Madison