*This post was sponsored by Ghirardelli. All opinions are my own. Thanks for supporting the brands that make E&C possible.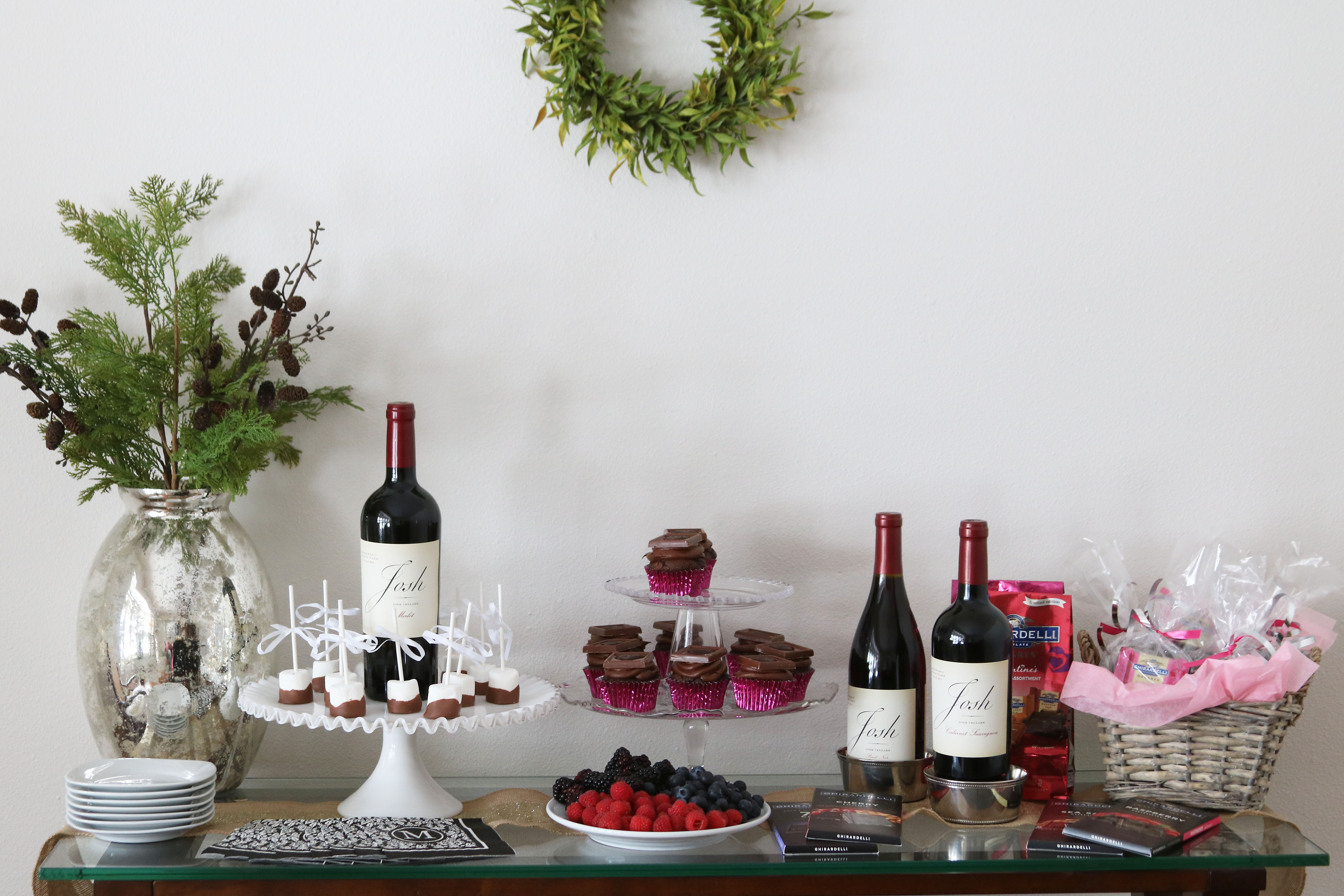 January is a long month in the Midwest. I mean, after New Year's there is a long stretch filled with cold days without much to celebrate. So what's a girl to do? My answer was to get the girls together for a wine and chocolate party. It was the perfect way to break up the weekday routine and host friends in our newly renovated house for the first time. Although the house isn't finished quite yet, we have a few finished rooms and that calls for a party!
The good thing about not having much on our walls right now was that I had a nice open wall to set up the spread of wine, chocolate, fruit, cupcakes and chocolate-dipped marshmallows. I was aiming to keep things on the simpler side so it wasn't too hard to pull together on a busy weeknight but I tried to get a lot of "wow" for my minimal effort.
Because it was a weeknight and our kitchen isn't yet finished, I used boxed dark chocolate cupcake mix in these pretty pink foil liners I got from Walmart. The frosting was also purchased, but piping it on with either a piping bag or a zip top bag with the end snipped off makes it look a little more homemade. I topped each cupcake with a Ghirardelli Valentine's Day chocolate and I think they turned out pretty cute!
The marshmallows were dipped in melted milk chocolate and once the chocolate hardened I used paper pop sticks and ribbon to finish off the look. And I added some fresh fruit to the mix for a lighter option and the fact that fresh fruit feels like such a luxury in the middle of a Midwest winter, doesn't it?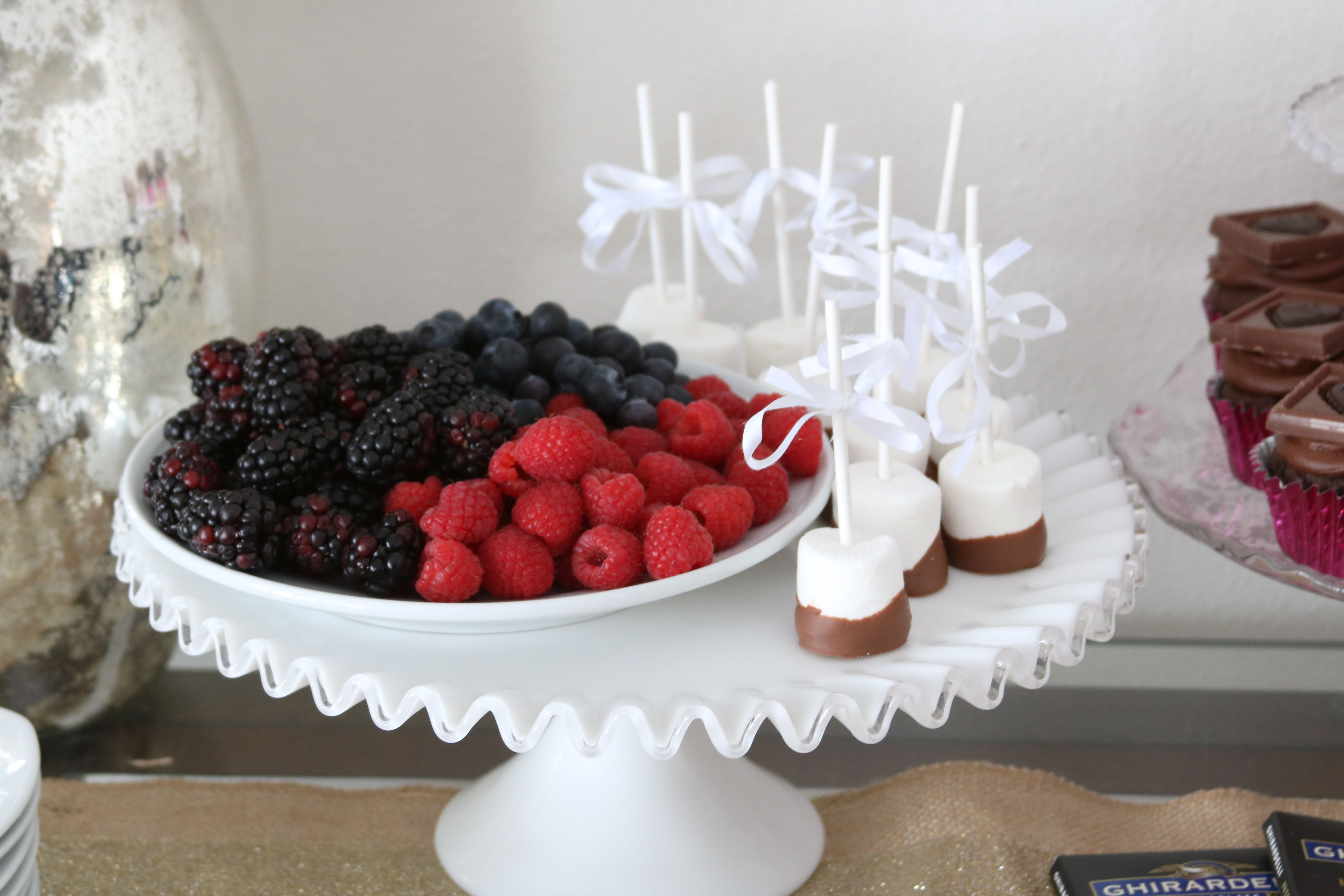 When we moved back to Iowa from Minneapolis I was a little worried we would have a tough time finding good wine locally. Growing up I remember the options being seriously limited, but I was happy to discover that has changed. Small-town Iowa has upped their game in recent years. The night's wines were a selection of red wines (pinot nior, merlot and cab) from Josh Cellars, which has always been a favorite.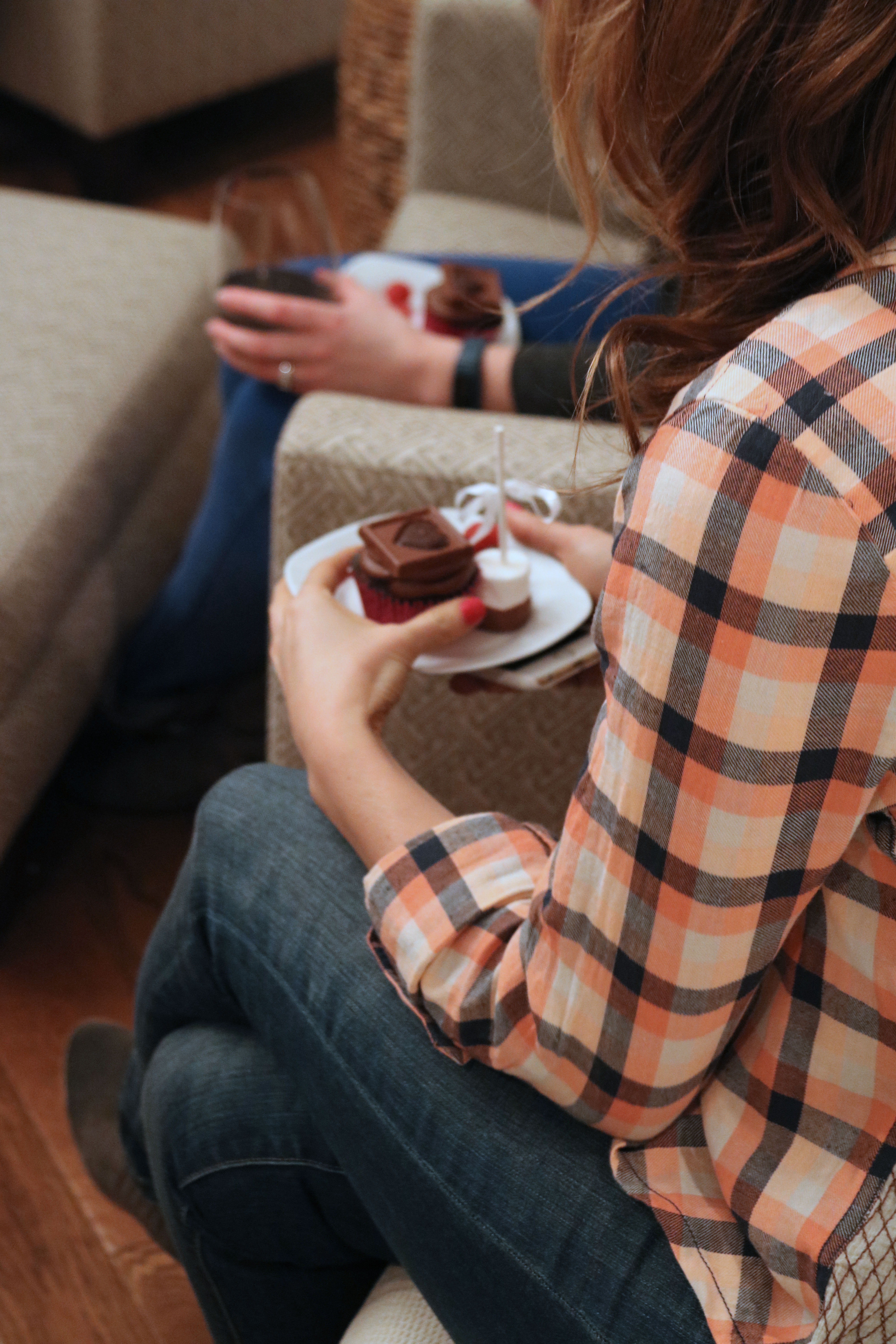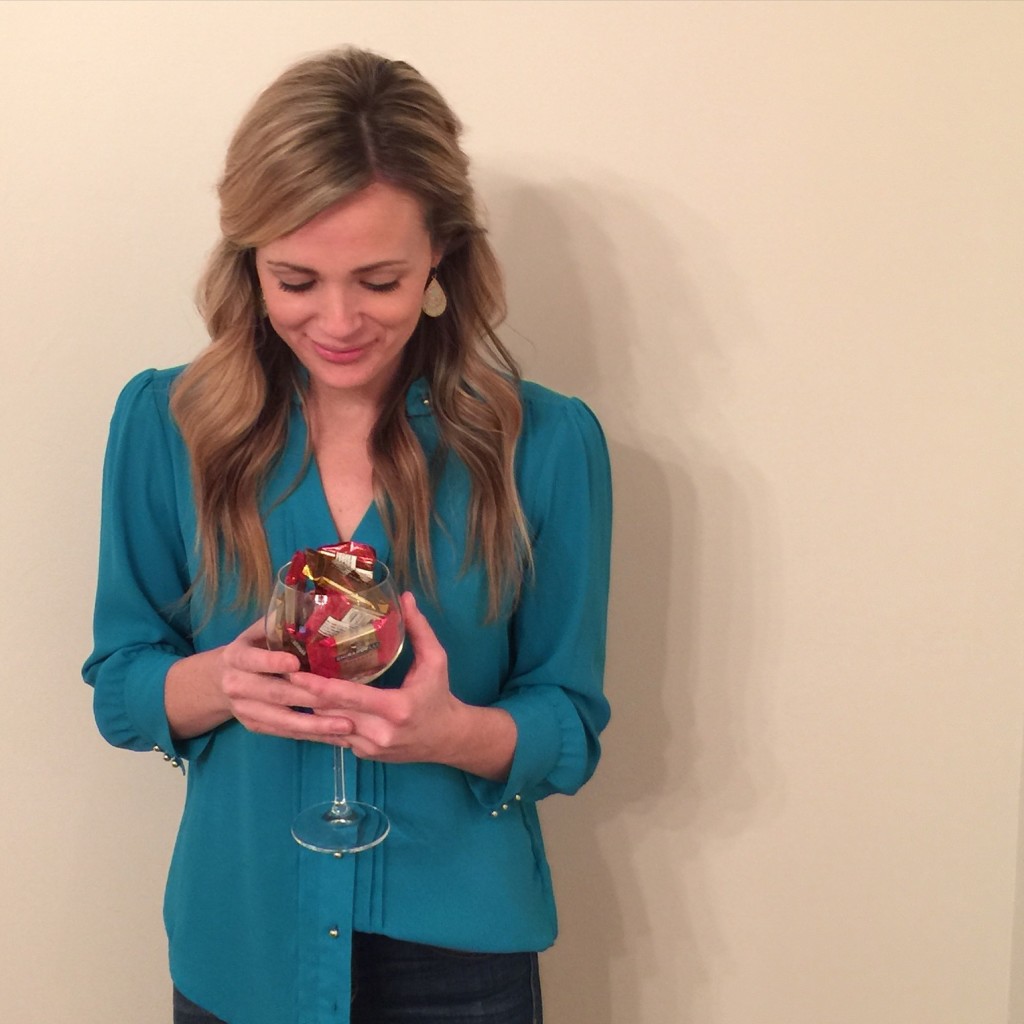 Sometimes life feels so busy and hectic that I feel as if I don't have the time during the week to do fun things like girls night. It can be hard to coordinate child care, the busy schedules of others, food and drink, etc. But I was reminded last night that it's absolutely worth it, and maybe even necessary, to take time to build and maintain relationships with the women in our lives. As everyone left, we all agreed that we should make it a regular thing. Thanks, ladies, for taking the time out of your schedules to make this happen!

Madison