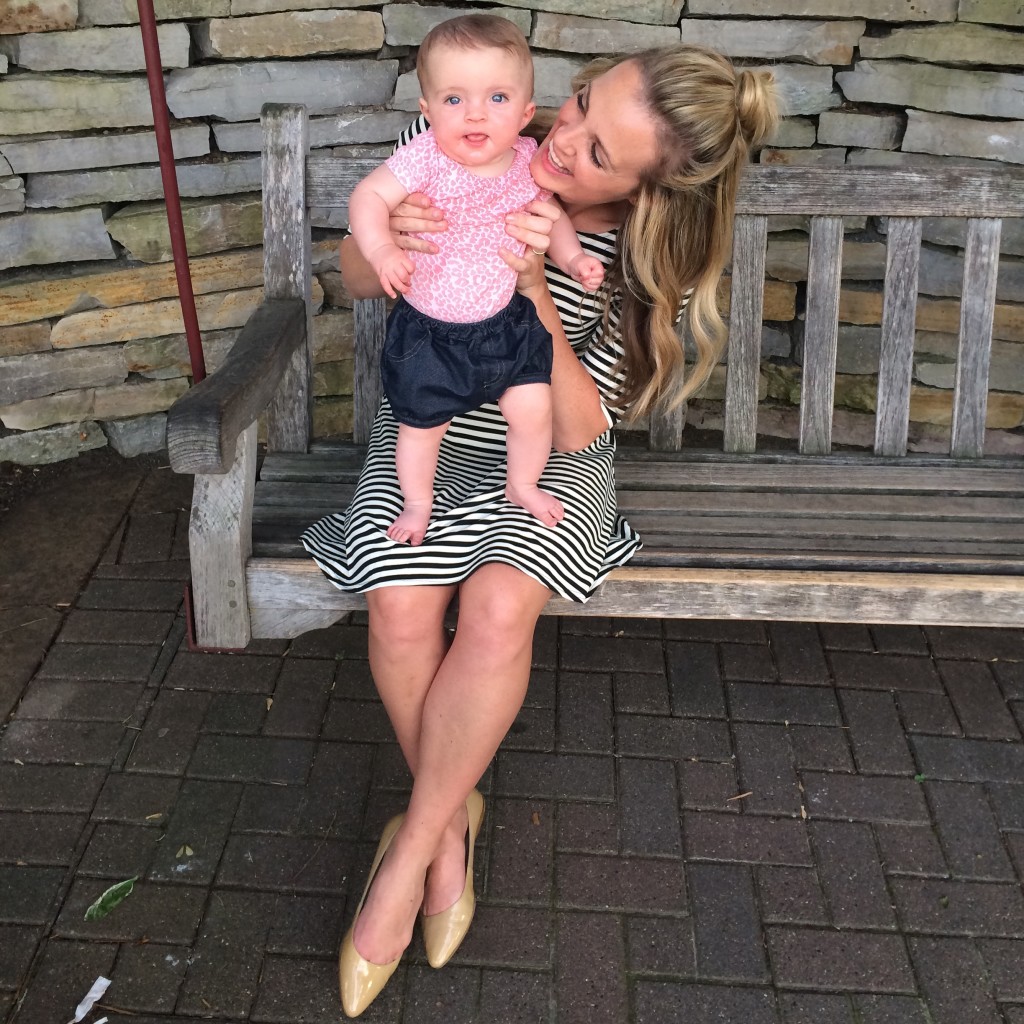 When Ainsley turned 9-months-old, the questions about baby #2 started to roll in. I'm not sure if it's just me, but that sounds a little early to start talking about the (hopefully, God willing) next baby, doesn't it? I mean, I'm still calling myself a "new mom" and still very much feel like a new mom in so many ways, and people are wondering if I'm thinking about round two?
Like most women once they've had a baby who starts to grow away from baby and closer to toddler, I get nostalgic for those sweet newborn cuddles, itty bitty clothes and everything that is so very tiny and sweet about a new baby. I see commercials with babies on TV and I oooh and ahhh about newborns because let's face it, they're so incredibly cute! (See example, below)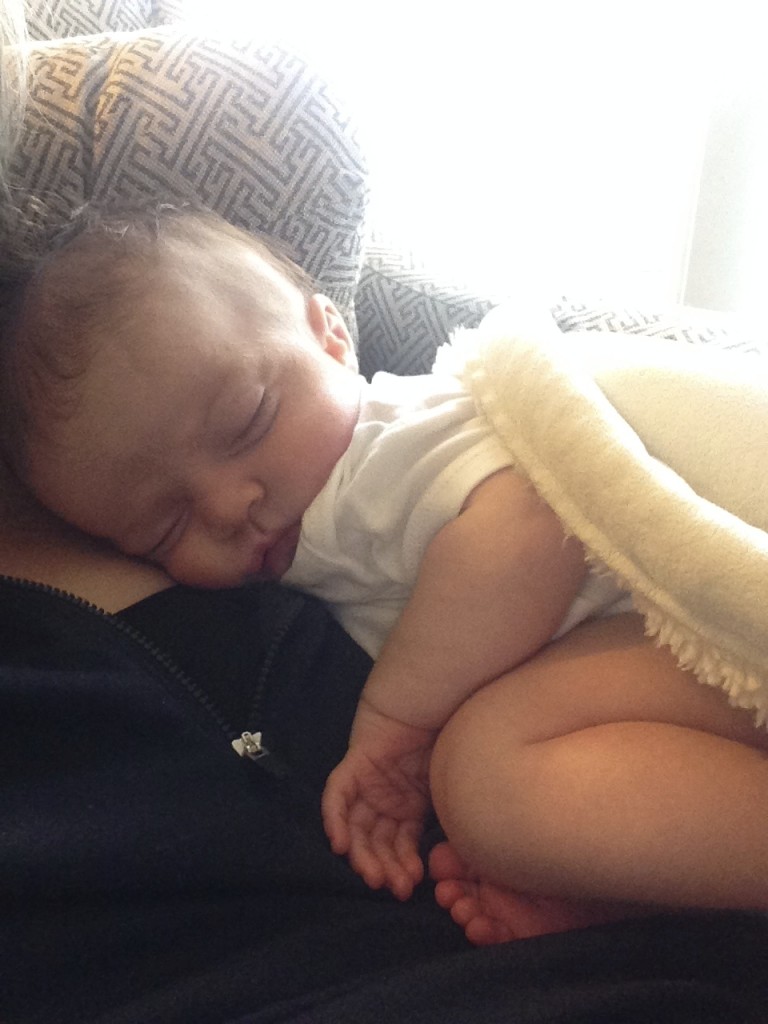 I joke quite often that I vacillate between wanting to have 10 kids and wanting to only ever have one kid depending on how the day is going. But these very real questions about baby #2 have me thinking about if there really is a good time to start thinking about the next. The answer, I'm sure, is that there is never any perfect timing in life and eventually you just have to do the dang thing, but I'm pretty certain that having one baby has made me even more terrified to have another. Knowledge is power, right?
The truth is this: Our family has now fallen into a pretty good rhythm with Ainsley. She sleeps well, naps (fairly) well, we're becoming more mobile and enjoying all the things that we couldn't enjoy with a very little baby. Each and every day she gets more and more fun and my enjoyment for motherhood grows with her.
But when I think about those first few months I get a little sick to my stomach. I don't want to sound like I'm complaining, because after two miscarriages I'm so very thankful to have the opportunity to be a mom. However, those early months were so much harder than I could have anticipated, and going back there scares me to death.
Since Ainsley didn't nurse I was stuck in the most awful cycle of exclusive pumping and multiple midnight feedings. I would feed Ainsley a pre-pumped bottle of milk, then put her back down and pump for the next feeding. It took so much time and energy and drained me emotionally. Next time around if presented with the same situation I think I would give myself permission to throw in the towel right off the bat.
And then there are those awkward first few months that come with the postpartum body. Anyone who has been pregnant knows what I'm talking about, right? Between the night sweats, the ever-changing sizes and the clothes that don't fit and more, it's just so very awkward. Now that I've finally gotten back into shape even thinking about doing it all over again is giving me pause.
We've always said we think we want a little more space between our kids, but I can see the obvious benefits to having your kiddos close together in age as well. And while it's ultimately going to be a personal decision from family to family, I'm curious to know: How did you decide when the right time was to have another baby? How did you decide on spacing and age gaps? 
Madison