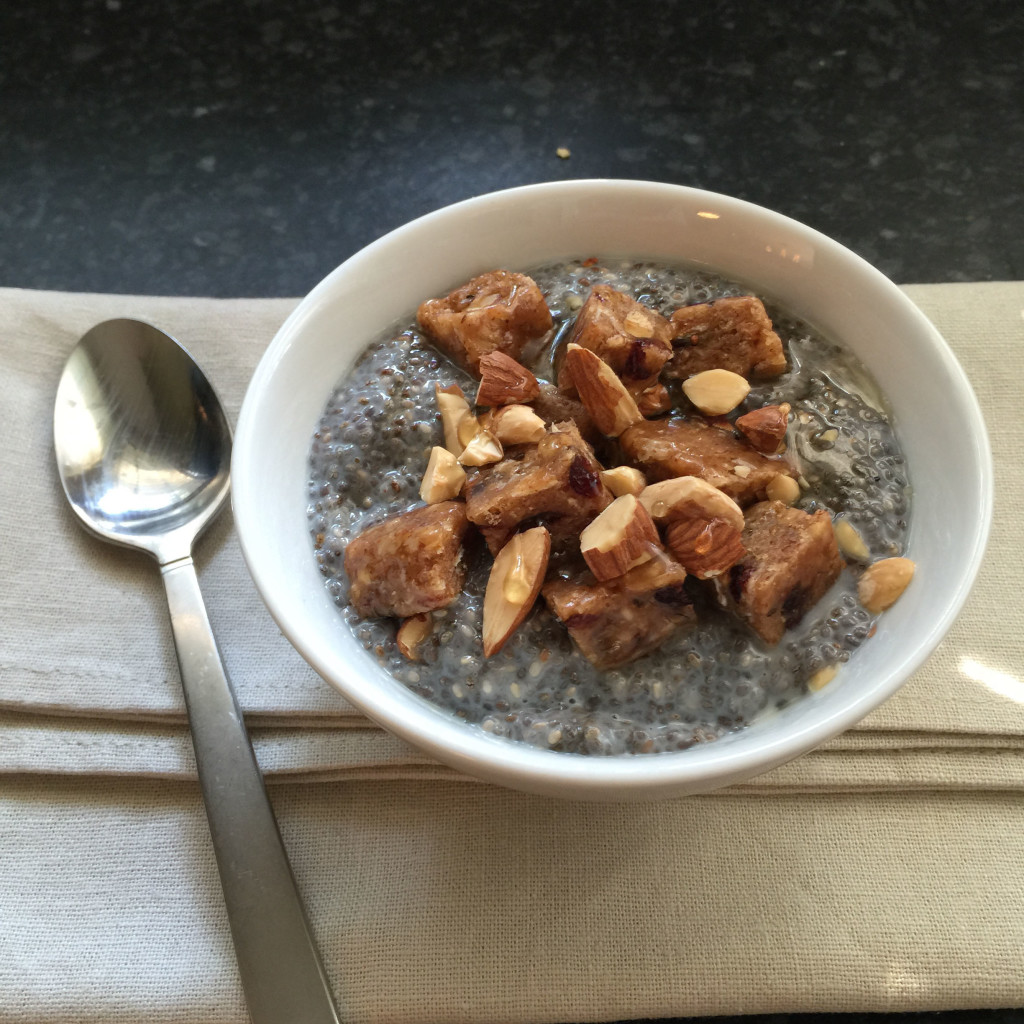 My body has gone through a lot of changes in the past year. I've grown a baby, gained 30 pounds, had a baby, lost 35 pounds and now spend a good portion of each day chasing after a little one who is always on the go and on the verge of walking. Personally, I think what I eat is a fairly dull topic, since I tend to be a bit of a robot in terms of my daily food choices, but I've had a number of inquiries as to how I got back in shape after baby and what I eat these days.
First things first, I should say that the way we all eat is so very personal. What I eat works really well for me and my body, but it may not work well for you. Some people do really well with Paleo-style eating or cutting out all carbs or not eating dairy. For me, not eating meat has always jived well with my body. I eat a vegetarian diet that is heavy on veggies, whole grains and plenty of fat in the form of full-fat dairy, heavy cream in my coffee, butter and nut and seed butters.
During the weekdays I like to keep things simple, choosing to eat the same most days for breakfast and lunch, only really mixing it up for dinner, which we eat together as a family. On the weekends I mix things up a little bit more, and I try to never count calories or restrict my eating in any way (other than not eating meat) because it messes with my mind and my natural barometer as to what makes my body feel its best.
Over the years I've been slowly making progress toward eating without guilt, enjoying treats in moderation. Once I gave myself the freedom to eat whatever I wanted, I started to make food choices based on how foods made me feel. And the truth be told? You crave what you eat. Most of the time (I said most!) I would rather eat a big bowl of roasted veggies than a bowl of pasta with alfredo sauce or a big piece of cake.
Breakfast
Cooked oatmeal with chia seeds, a splash of milk, cinnamon and a little stevia with a couple tablespoons of nut or seed butter. When fruit is on sale or in season, I try to add some raspberries or blueberries to the mix. I also consume multiple cups of coffee with heavy cream in the morning, but I'm working on drinking more water to balance everything out.
++ Multi-vitamin, fish oil, probiotic and vitamin D
Lunch
Most days I have a smoothie made with Vega Protein + Greens. It contains vegan protein and two servings of veggies in every scoop, so I love knowing that I am getting plenty of nutrition mid-day. I make it with whole or 2% milk, a spoonful of nut butter, ice and some sort of frozen fruit.
Afternoon Snack
This is hit or miss for me, but most days I usually end up having a small snack to tide me over until dinner. Some nuts, veggies with hummus, a couple cheese sticks, nut crackers, etc. It's never anything too fussy or fancy, just enough to keep me from getting hangry at my family.
Dinner
This meal is all over the place. I have been trying to get into a routine of cooking more new recipes from blogs and cookbooks to keep myself fresh and sharp and creatively inspired. I've had a few people ask me about how I cook for my non-vegetarian husband and myself. Usually I'll start with a recipe that is vegetarian or vegan and then figure out how to add meat into the dish or on the side for Joe. Stir-fry recipes with veggies and a whole grain are filling for me and easy to add meat in at the last minute. Or I'll make a pot of chili but reserve some without meat.
Sometimes I made a roast in the crock pot or shredded chicken sandwiches in the slow cooker and that works for Joe for a couple meals. In that case I'll make a huge pan of roasted veggies, some type of whole grain and beans, lentils or cheese for protein. I like dinner to be on the simpler side when it is left up to me.
That said, it's not all discipline and perfect eating at our house, either. We love pizza and make it at home all the time. And I've been known to dress up a pot of Annie's mac and cheese with black beans and sauteed kale and call it a meal. It's filling, quick and a little indulgent, which is fine by me.
Dessert 
I'm always going to be the type of person who needs something sweet in the late evenings. Lately my favorite combo is a little bit of nut butter with a little bit of cocoa powder and a small drizzle of honey all mixed together to make a healthy "truffle" of sorts. Or sometimes I'll have a little piece of dark chocolate, a few chocolate covered almonds or a bite of something sweet Joe is having. It's never really a true dessert, but when paired with a cup of dark roast decaf coffee it makes for a pretty satisfying end to the day.
Madison