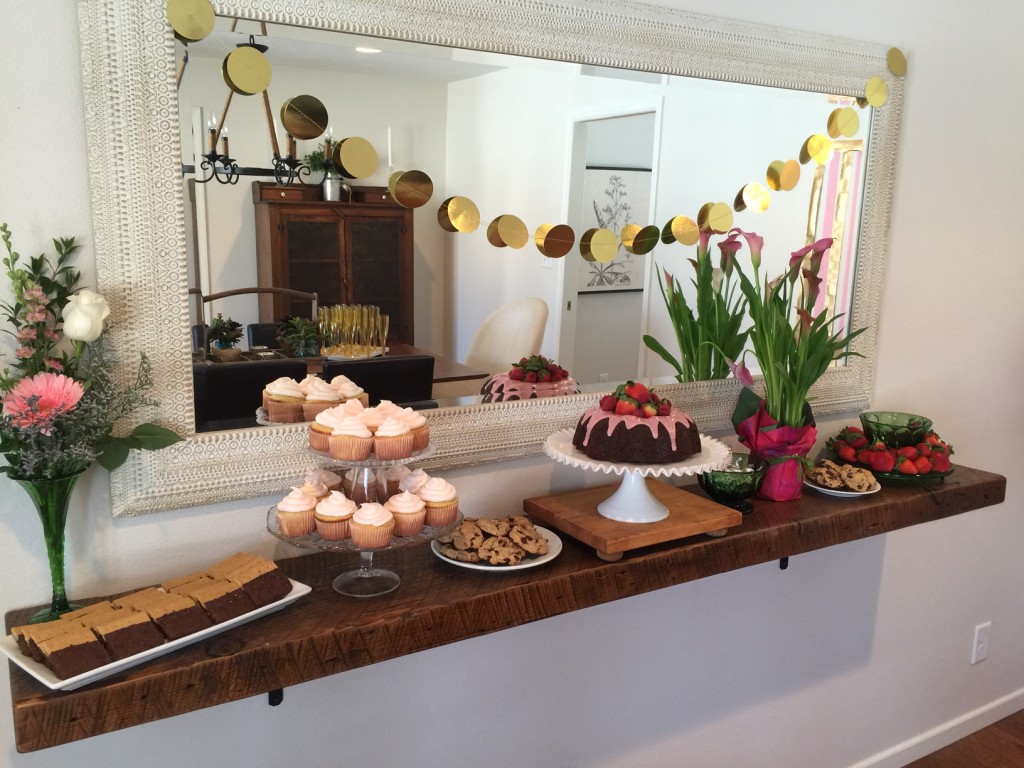 Last Thursday Ainsley turned one! And we celebrated all weekend long with a party on Saturday, family in from out of town and a baby dedication at church on Sunday. It was a busy weekend filled with truly special memories that I'll carry with me forever. I thought I would be much sappier, but honestly I was just so excited to celebrate one wonderful year with Ainsley and the fact that we survived a whole year as parents!
Ainsley's party was open house-style in the middle of the afternoon on Saturday, so I kept the menu simple with a dessert buffet (aka: easy to prep in advance!) along with coffee, Champagne, orange juice and water with lime and mint. It was really a no-fuss party that made it easy for me to enjoy the event without stressing about keeping food at proper serving temperatures or lots of dirty dishes.
The theme was pink and gold, which I sort of just stumbled into since we had some decorations that worked well and it was easy to pull together. I didn't want to go crazy with the decorations or do anything to kid-like, even for a one-year-old's party.
Recipes and resources are at the bottom of the page!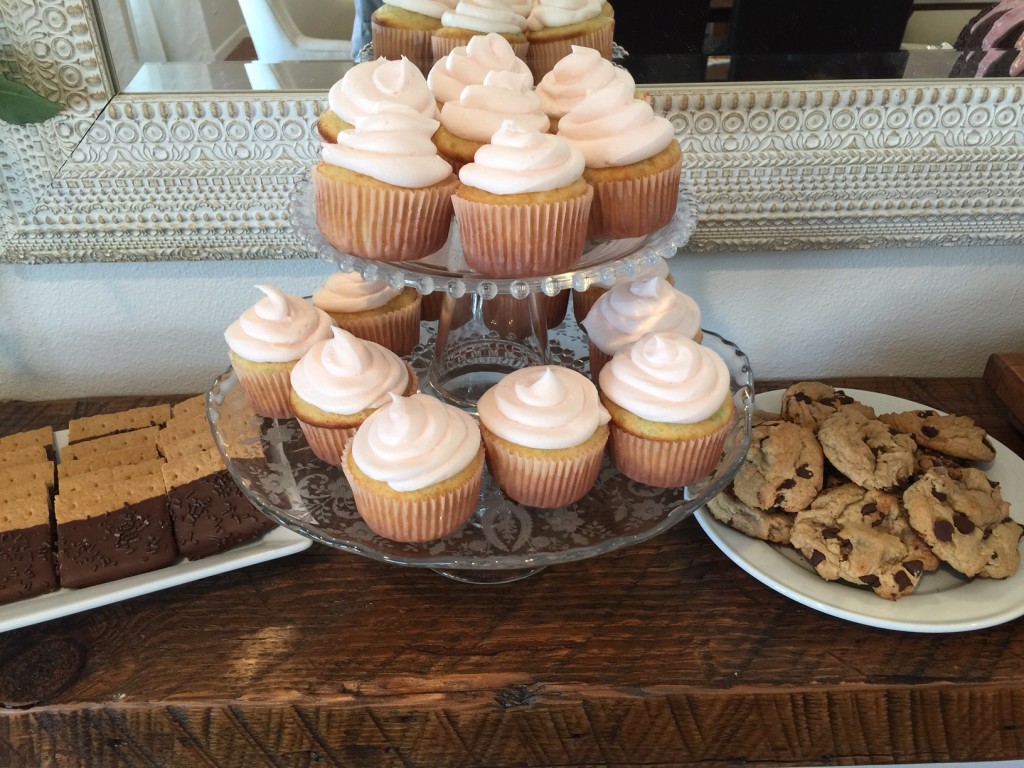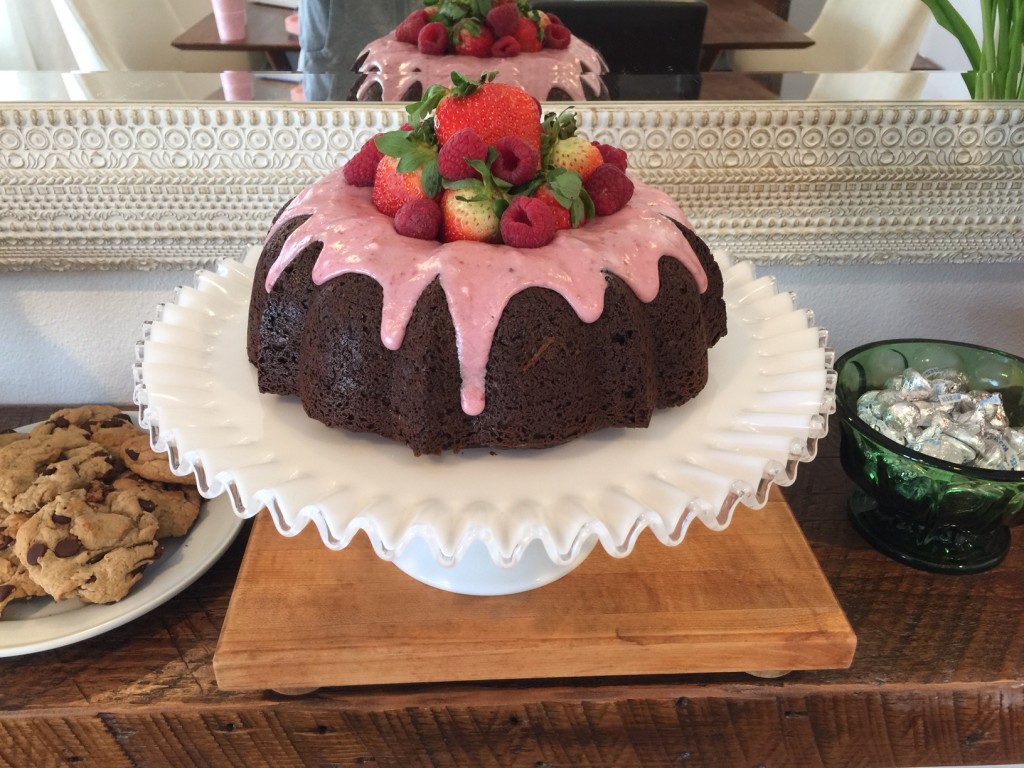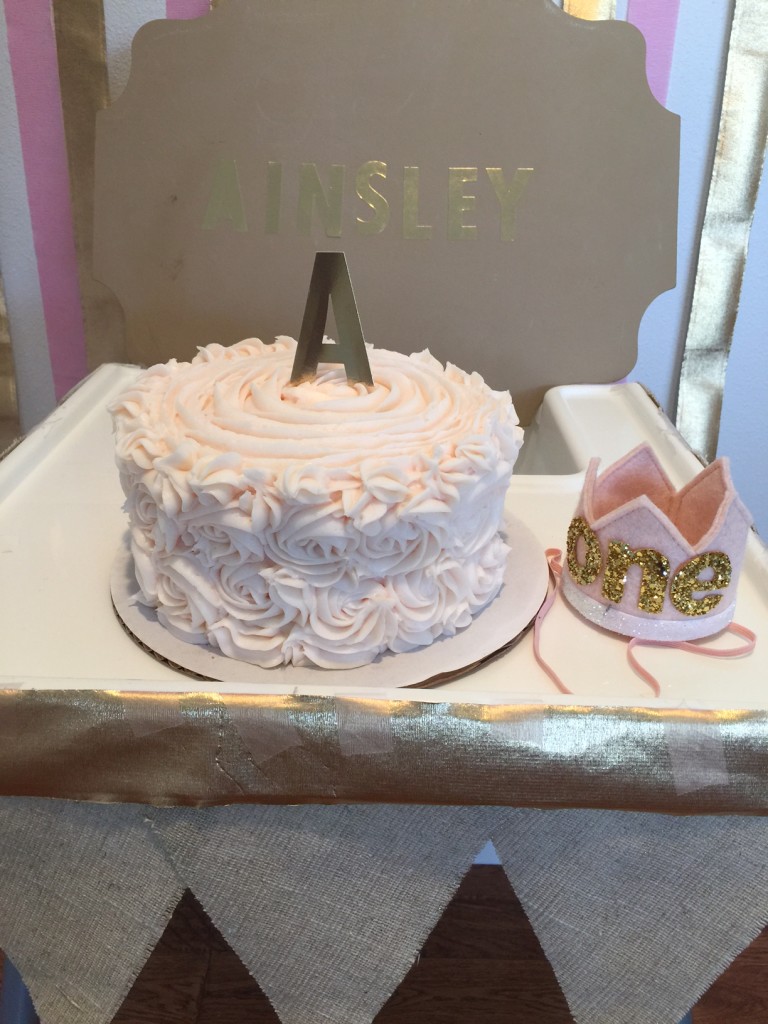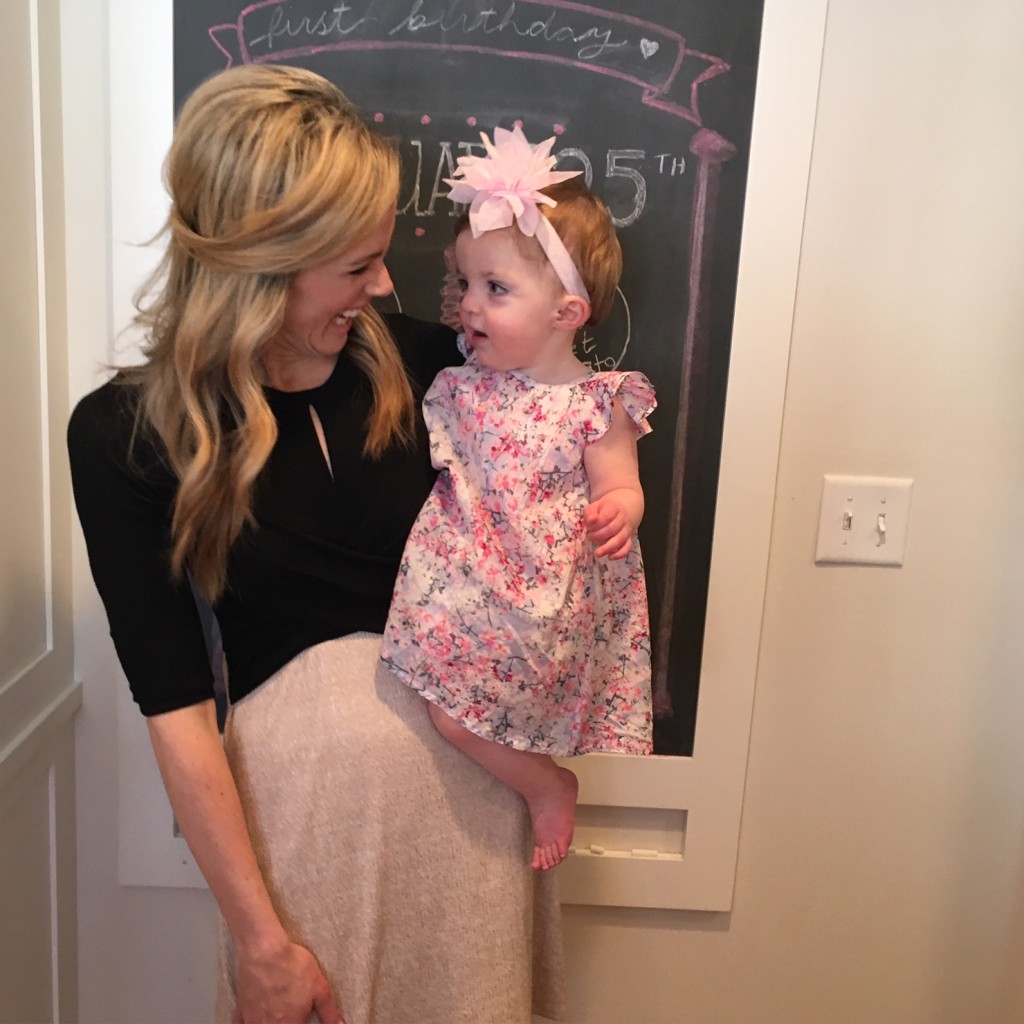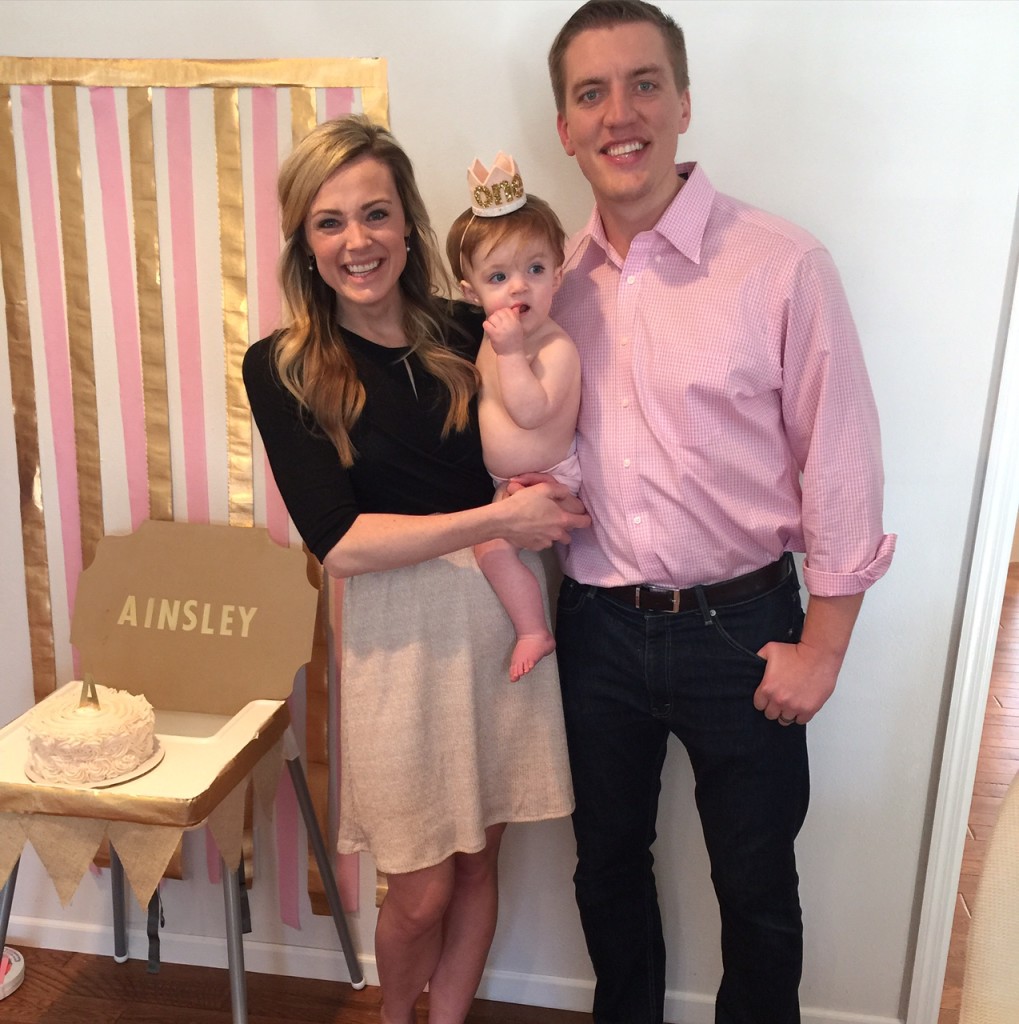 MENU
One-Bowl Strawberry-Covered Chocolate Bundt Cake
Chocolate-Covered Graham Crackers
Rainbow Chip Cupcakes with Marshmallow Buttercream Frosting
Fresh Strawberries
Chocolate Chip Cookies (made by my sister-in-law, Ali)
Coffee
Champagne
Orange Juice
Water with Mint + Lime Slices
Ainsley's Dress // Gap Kids
Madison's Dress // Anthropologie