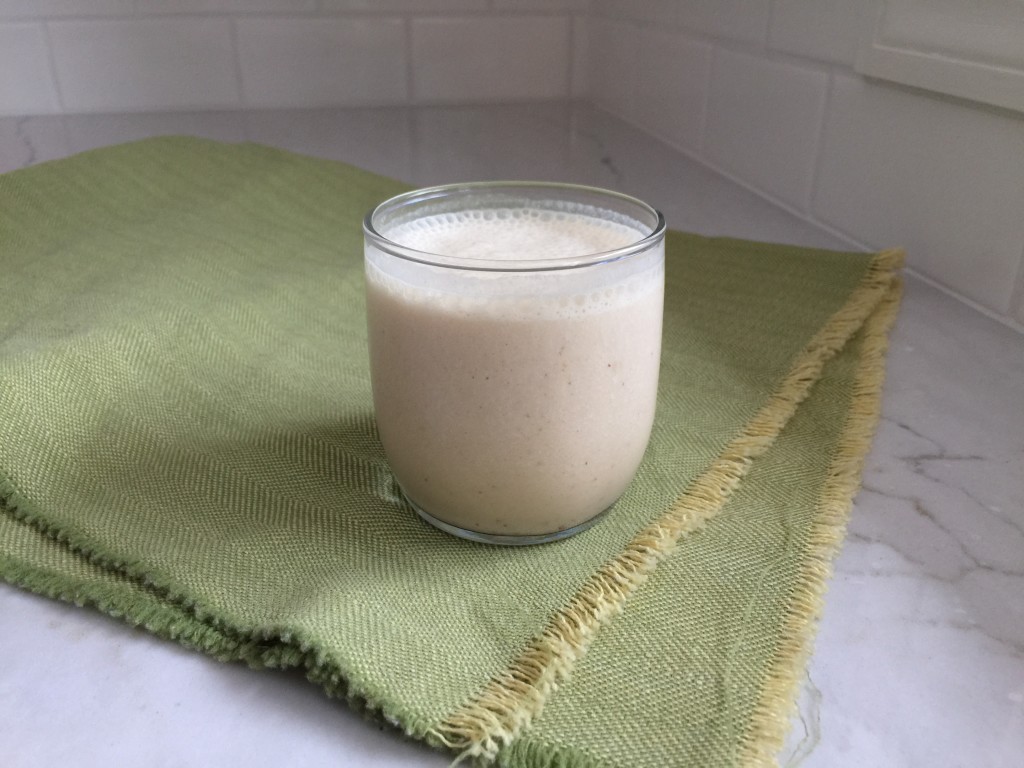 As promised, I have another recipe to share with you in my "Easy Baby Eats" series. I'm hoping to make this a more regular part of Espresso and Cream, because feeding a baby is, well, a challenge sometimes. I'm trying my very best to feed Ainsley healthy foods and encourage good eating habits as she gets older, and at the same time it can be so frustrating when you spend a lot of time making a healthy meal only to have your kid want nothing but carbs.
Smoothies have been our friend for a while now. I eat a smoothie almost every day for lunch, and Ainsley has always had fun drinking my smoothie with me. I think it makes her feel so grown up! And I love smoothies because it's an easy way to pack nutrition, fruits and even veggies into a single sippy cup!
This recipe certainly pushes the boundaries between meal and dessert, but since it's sweetened naturally with bananas and dates, I feel like it's a pretty acceptable treat from time to time. Added bonus? Adults will love this recipe, too!

Easy Baby Eats // Banana Date "Milkshake"
Ingredients
Makes 2 kid-sized smoothies
1 cup milk, almond milk or nut milk of choice
½ of a medium banana, frozen
1 medium pitted date
2 to 3 ice cubes
Pinch of cinnamon
Instructions
Combine all the above ingredients together in the blender and blend for 1 to 2 minutes on HIGH until dates are completely broken up and mixture is smooth. Transfer to glasses or a sippy cup to serve.