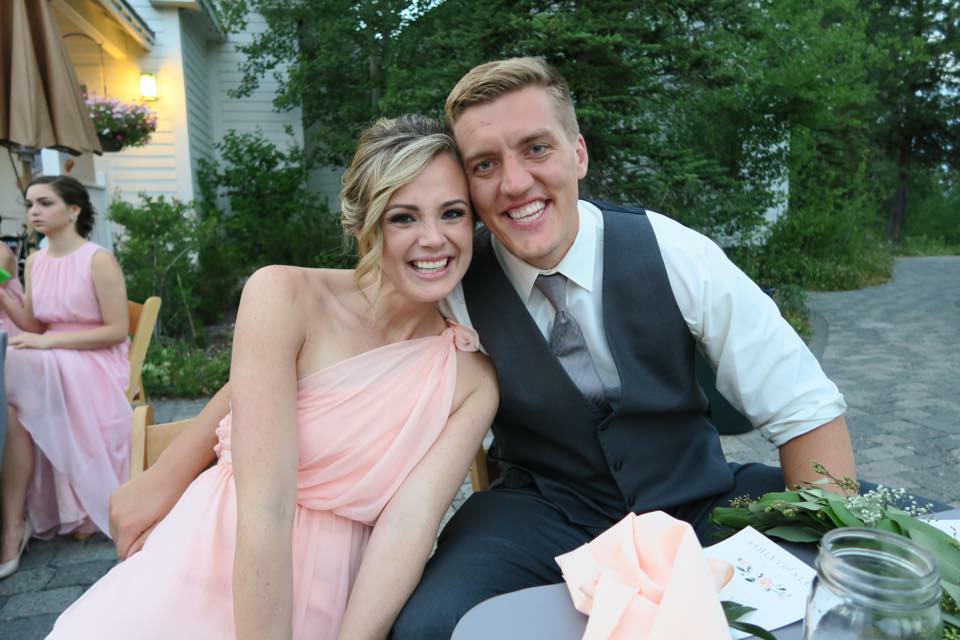 **This post was sponsored by Imprint. All opinions are my own.
Last night we were chatting with friends about the first year of parenthood. Guys? I'm not joking when I say the first year is the strangest mix of challenging and wonderful all bundled up together. No matter how many books we read or how many people we talked to, there was no way for us to really prepare for the life-changing reality of adding a little person into our family.
Is it possible that one year later I feel like the same person and a completely different person all at once? Parenthood has made me so aware of my selfish desires, my inadequacies, the ways I fall short. And yet at the same time there are those moments when you make your baby smile, look down at them and think, "I'm pretty good at this!"
One thing I know for certain is that I would have never been able to make it through this first year without my other half. Being able to look over at Joe and know that we were in this together has brought us closer and strengthened our relationship in so many ways. I'm so incredibly thankful that I can look to him for reassurance, encouragement and steadfastness even when I'm an emotional roller coaster. Oh, and who else would want to watch videos of Ainsley from the day before going to bed?
I'll be the first to admit even though I think sappy thoughts, I rarely share those sappy thoughts out loud. I've always been much better at sharing my thoughts in writing, when I have a chance to think about what I want to say before I say it.
I recently discovered a service called Imprint. If you haven't heard of it, you should really check it out. It allows you to easily bring together notes, images, and video to celebrate someone for a special occasion, or just because! I actually created one for Ainsley on her first birthday and had family members participate. It's a really memorable way to celebrate someone special in your life, and much more meaningful than any regular gift you could purchase.
PS: If you create an Imprint for an unsung hero in your life between now and April 1st, that hero will be entered to win $1,000 from Imprint (to be awarded to them or a charity of their choice)! Just thought you might want to know!