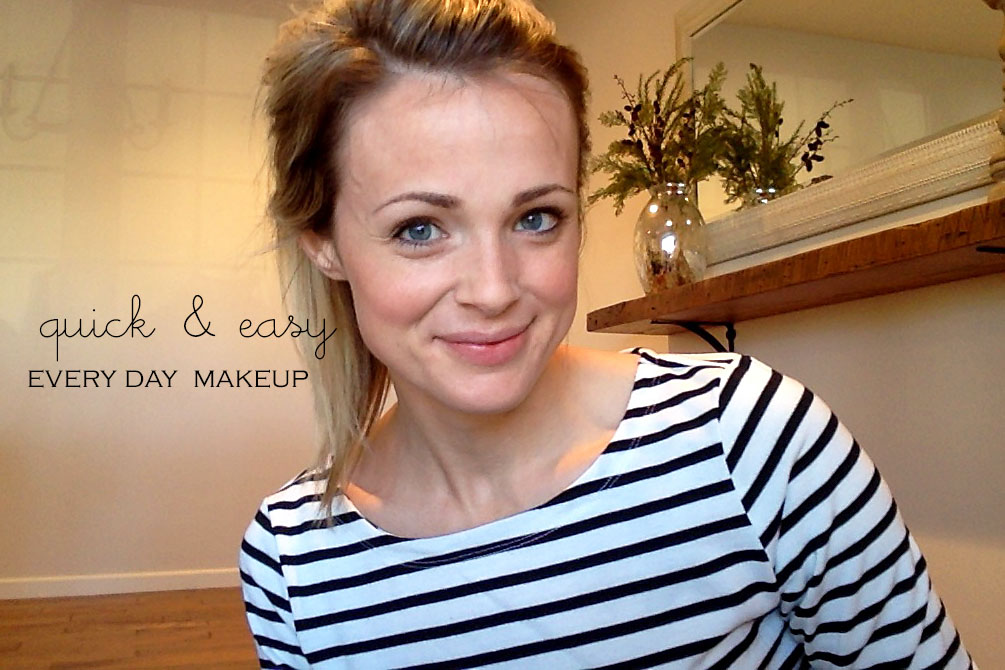 Good morning! If you're time-pressed like I am most days, then you probably find getting ready every morning to be a little bit of a pain. Hey, I want to look put-together and pretty like everyone else, but the idea of spending a lot of time doing so isn't my jam.
Thankfully over the last number of months as a mom I've perfected my quick and easy makeup routine. It takes about 6 minutes (maybe less when I'm not trying to do it with a baby at my feet!) and leaves me feeling fresh, polished and put together.
Want to see how it's done? Check out the video below!
PRODUCTS USED:
1. Dew Skin Tinted Moisturizer (#2)
2. Tint Skin Foundation (Linen)
3. Mattify Skin Finishing Powder + Powder Brush
4. Color Pinch Cream Blusher 
5. Color Contour Matte Bronzer
6. Color Define Brow Pencil 
7. Color Outline Eye Pencil
8. L'Oreal Voluminous Mascara