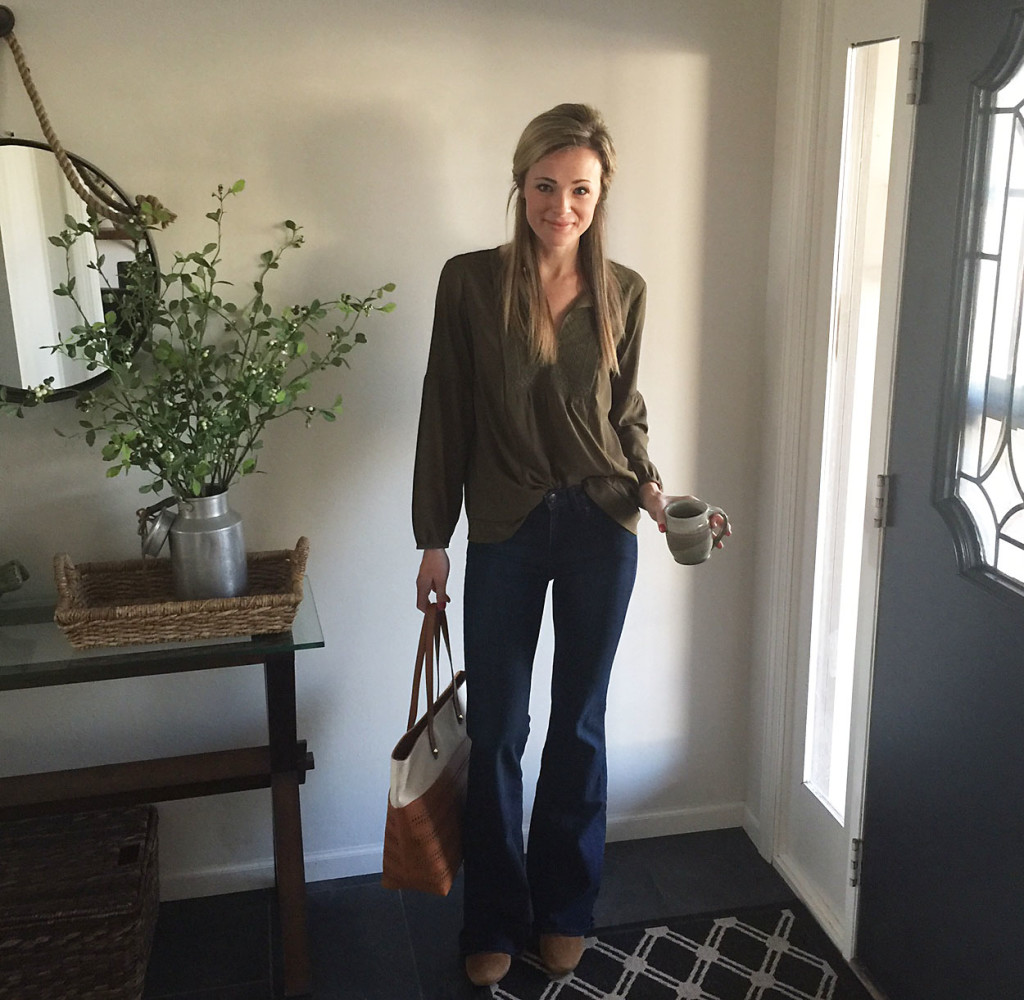 It's been way too long since I've last posted about Stitch Fix, hasn't it? I've had a lot of friends and family ask if I've still be getting monthly fixes, and the answer is a resounding YES. I've had a mixed relationship with Stitch Fix over the past few years. Some of my fixes were pretty lackluster and didn't fit my style or my requests, and I thought about canceling my subscription for a while. But about a year ago I got paired with a stylist who just gets my style. It's like she is there with me chatting in person the way she picks out items that work with my lifestyle and body type.
Once I found my dream stylist, I put a note into each subsequent fix asking for the same stylist. I'm not sure this always happens, but I've been paired with her ever since and have been loving the items she has picked out for me. This month's fix was particularly great, so let's dive into the box and see what I got, okay?
1. (pictured above) Flare Jeans // I haven't worn flare jeans since middle school, but I've been eyeing a pair from Madewell for a couple months now. These arrived and I was in love with how soft they were and the general cut of the jeans. However, they were a little bit big. Bad news? Somehow my "send back after photographing" pile ended up in the wash so I kept the whole fix. Eeek! Thankfully washing and drying these jeans did the trick and they fit much better now.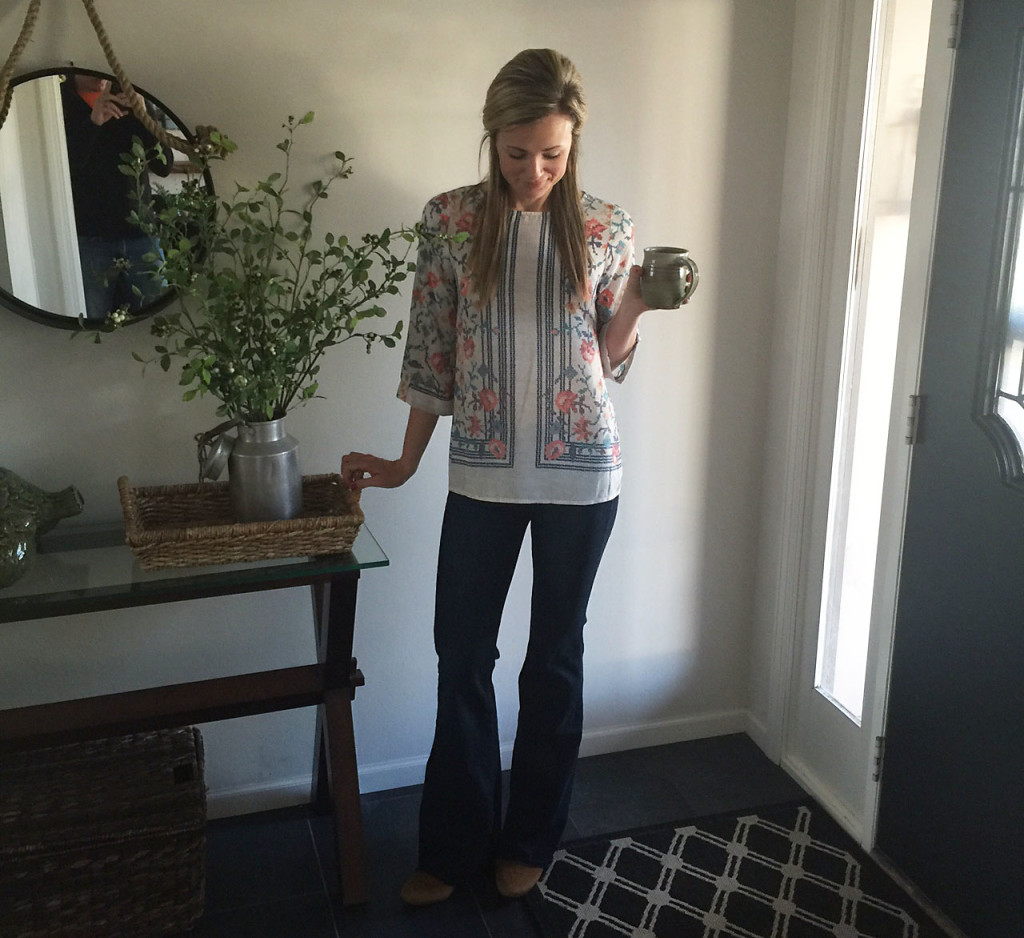 2. Floral Blouse // This top is NOT my typical style at all, but I loved it the moment I put it on. It's comfortable, lightweight and perfect for summer.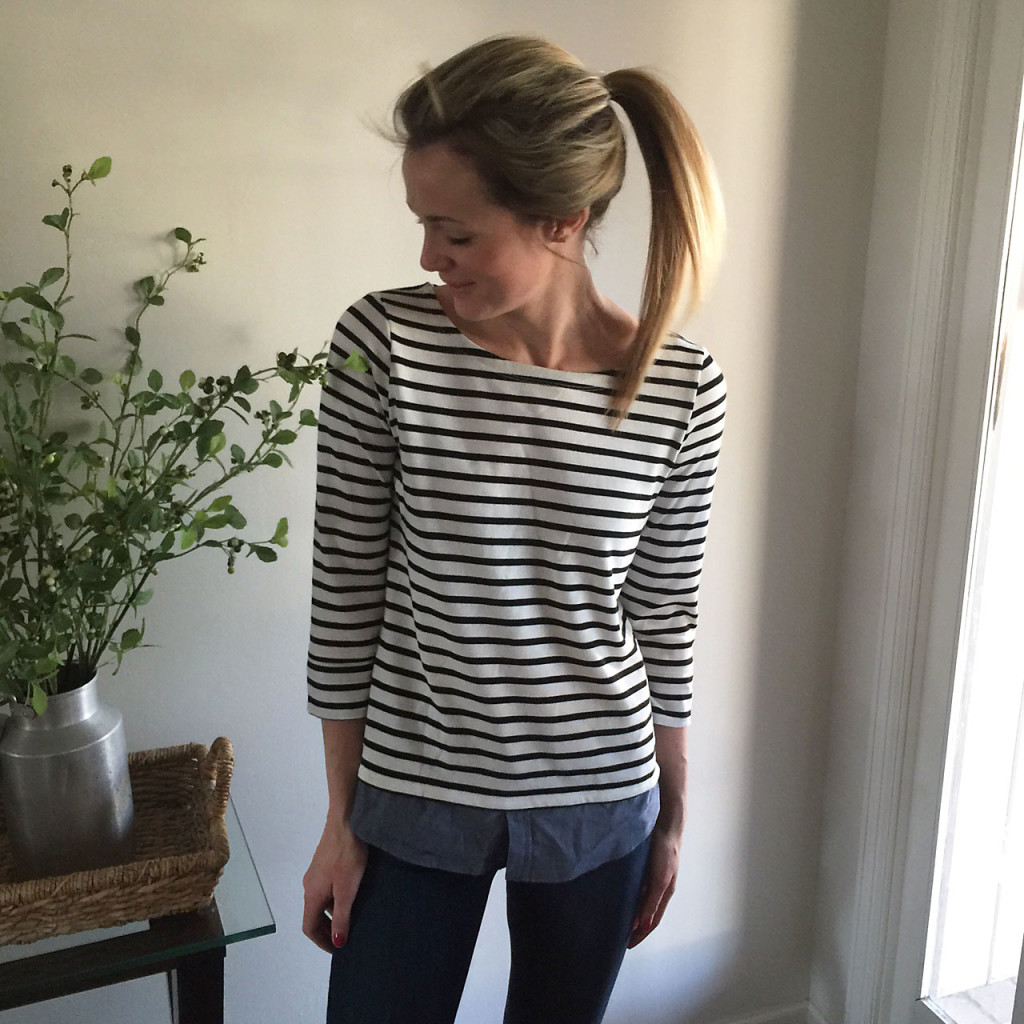 3. Striped Boat Neck Top // I'm a sucker for anything with stripes, as you probably already know. I've been on the lookout for a new striped top after I got a stain on my favorite on from Banana Republic, so I jumped at the chance to buy this one! It's comfortable and casual, great with skinny jeans.
Not Pictured // My mom snagged a long open cardigan that was in my fix. It was blush colored and beautiful, but I never wear long open cardigans so I told her she could buy it out of my fix. I also got a blue oxford button down shirt that I'm planning on wearing all summer long!
Madison
PS: Curious about Stitch Fix? You can sign up using my affiliate link HERE.