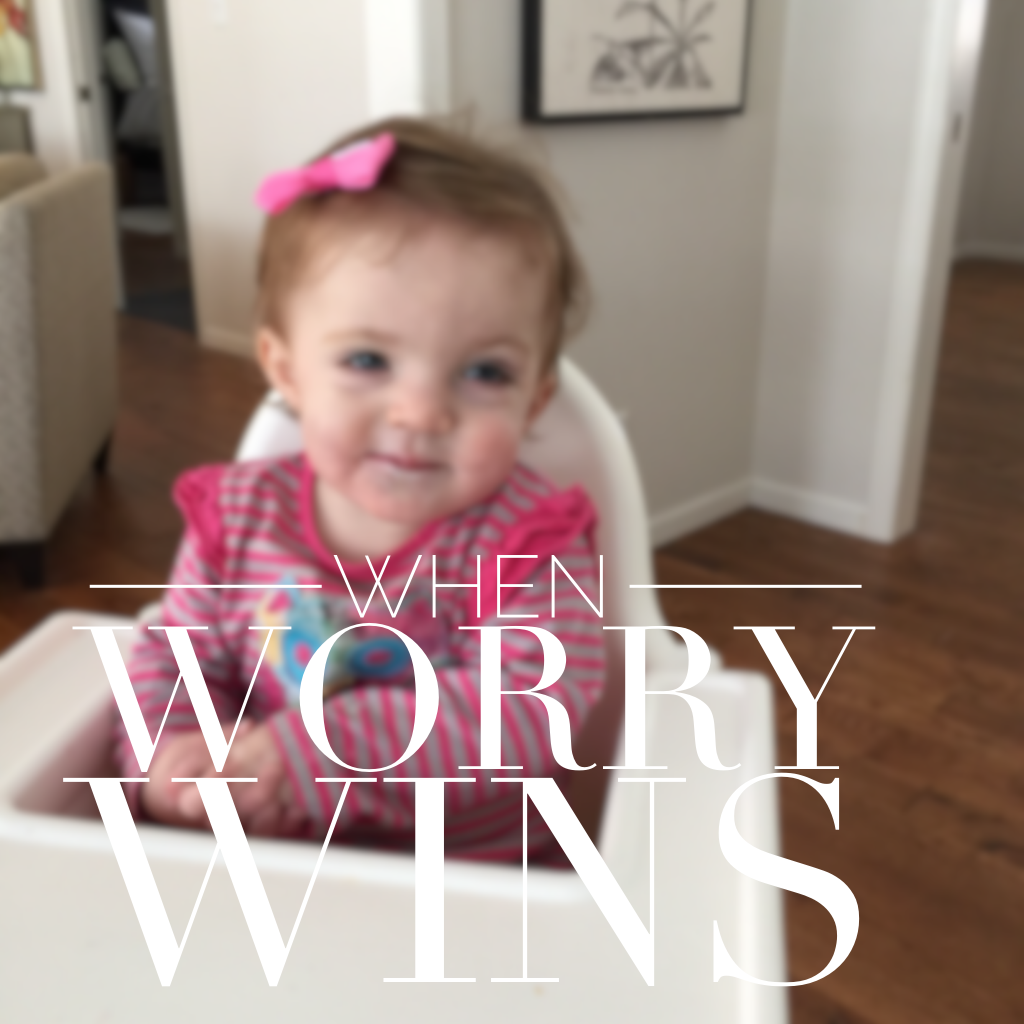 When Ainsley was born, the first thing that the doctor said was "She has such a beautiful little body!" And me? "Oh my gosh, Joe, she's perfect!" was quickly followed by, "Are her ears funny?" We laugh about that now, but at the time it was anything but funny for a first-time momma. You see Ainsley was born with little skin tags on the outside of her ears; her ears were completely normal, except for these funny little tags on the outside, right in front of the ears. I would show you a picture, except I spent so much time obsessing about them and hiding them with headbands for the first eight weeks of her life that I don't think I have any good photos on record.
Soon after noticing the skin tags, our doctor pointed out that she had a small gap in the corner of her lip where the top and bottom lip come together. It was hardly noticeable when she was itty bitty, but that tiny gap caused latch issues, bottle feeding issues and gassiness because of the extra air she would gulp while eating. The doctors didn't really address either issue in the hospital, simply saying that we would need to see an ENT at some point to get the ear tags removed.
When Ainsley was four days old she landed herself in the NICU for a low temp that turned out to be nothing, but the great benefit of our stint at Children's Hospital Minneapolis was the fact that we were seen immediately by the director of ENT and Facial Plastic Surgery. He diagnosed Ainsley on the spot, explaining that the ear tags and lip gap where related – that they went hand-in-hand with a non-genetic syndrome that's very rare and caused by a disruption of blood flow to the baby during the early weeks of pregnancy.
He quickly assured us that this had no impact on intelligence and that it appeared she was minorly impacted. Still, we were sent through the "doctor gauntlet" to check the boxes, making sure there were no other issues we weren't seeing. Her ear tags were removed and her lip gap was skillfully repaired in a 2-hour surgery when she was 8 weeks old. We had an ultrasound of her kidneys, we bypassed the heart ultrasound because she had an in-depth heart scan during pregnancy, we saw a pediatric eye doctor and the pediatric genetics team to run genetic testing. Ainsley had test after test; we held our breath through each and every one of them and prayed our baby girl would be healthy. All the tests we performed checked out just fine, and what was suspected all along: She is doing pretty darn well.
But you all? The worry doesn't stop. We just recently went to visit with her new ENT in Sioux Falls, mainly to talk about tubes, which she is getting next week, but also to establish a new doctor to monitor her as she grows. Just talking about the what-ifs left me in a puddle of worry, fear and stress for the two days following. Last night I broke down to Joe, telling him that I had let the worry win and get the best of me – something that I hadn't done in quite a while. I was reminded that we're not 100% out of the woods, but are we ever as parents? Doesn't a large degree of unknown always hang over our heads as we think about their development, the choices they'll make and more?
Last night after Ainsley had her bed time bottle, I scooped her up in my arms and she let me rock her back and forth as I got ready to lay her down in her crib. I kissed her forehead and said, "God, she has always been yours. Thank you for giving us such a precious, happy life. Thank you for making us her earthly caretakers. Her life has always been yours and always will be. I turn it over to you."
This won't be the last time worry wins, I'm not naive enough to think that's the case, but I know that the only chance I have to winning the battle over worry is to turn it over to God time and time again.
Dear God, I give you Ainsley. I surrender my illusion of control. Not my will, but your will be done.
Madison