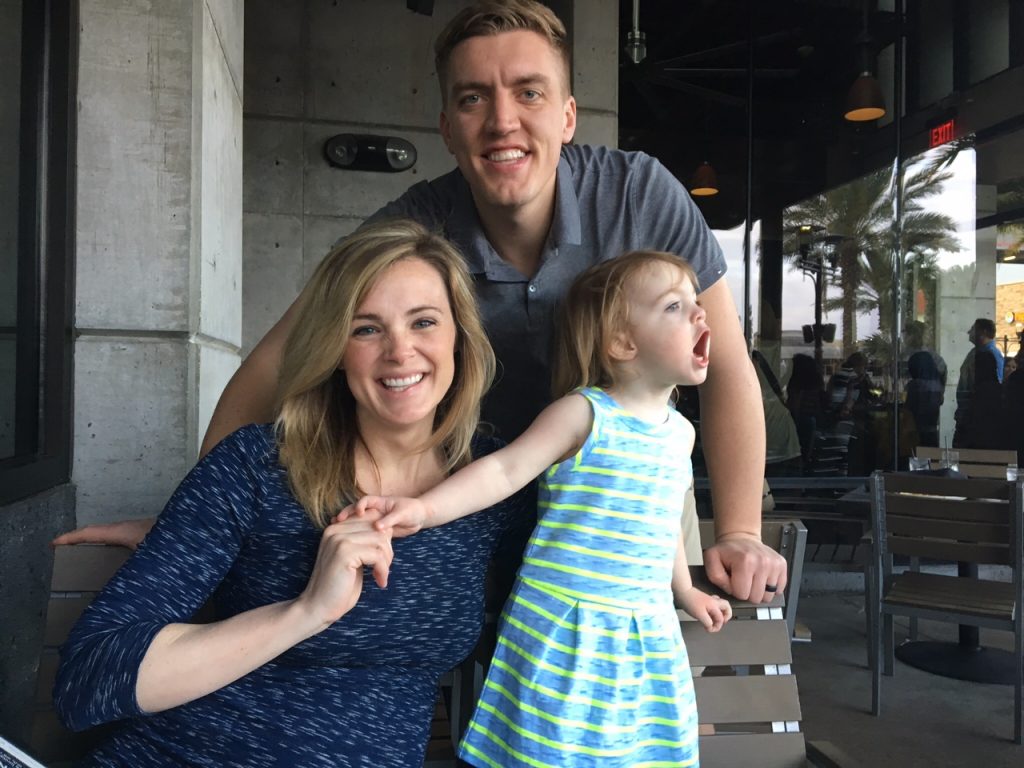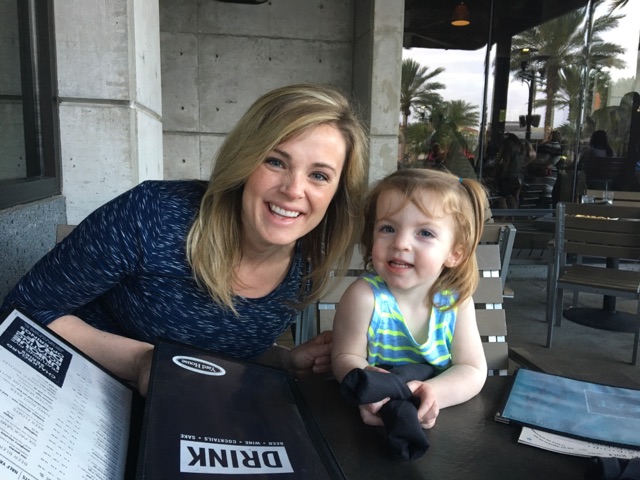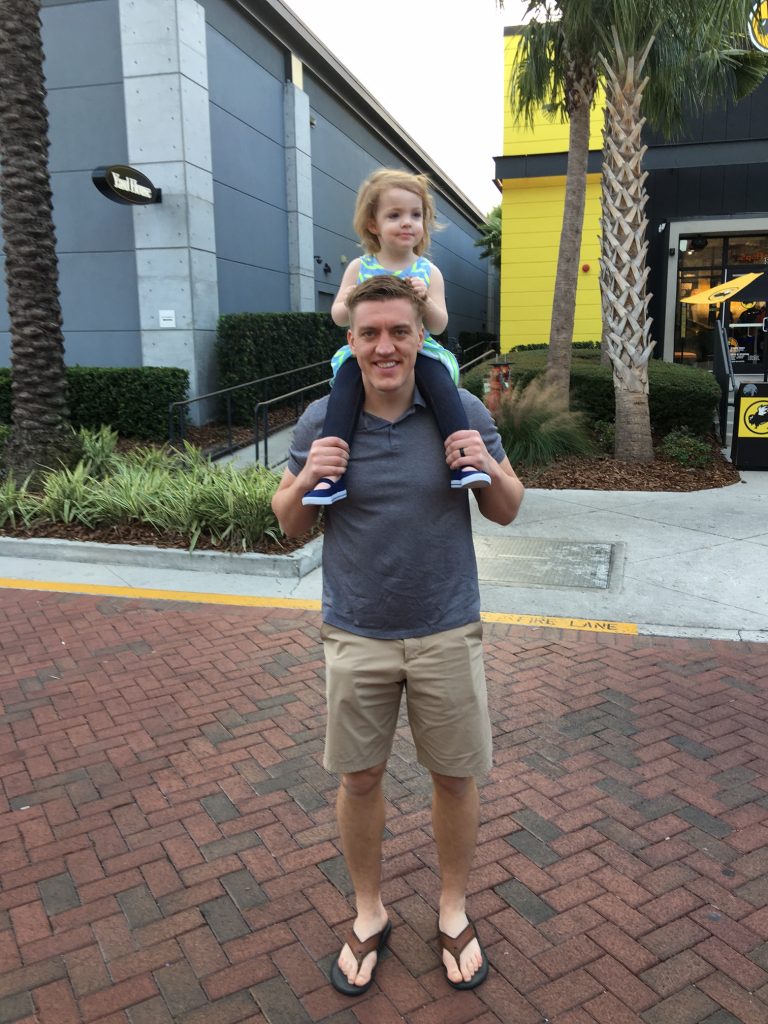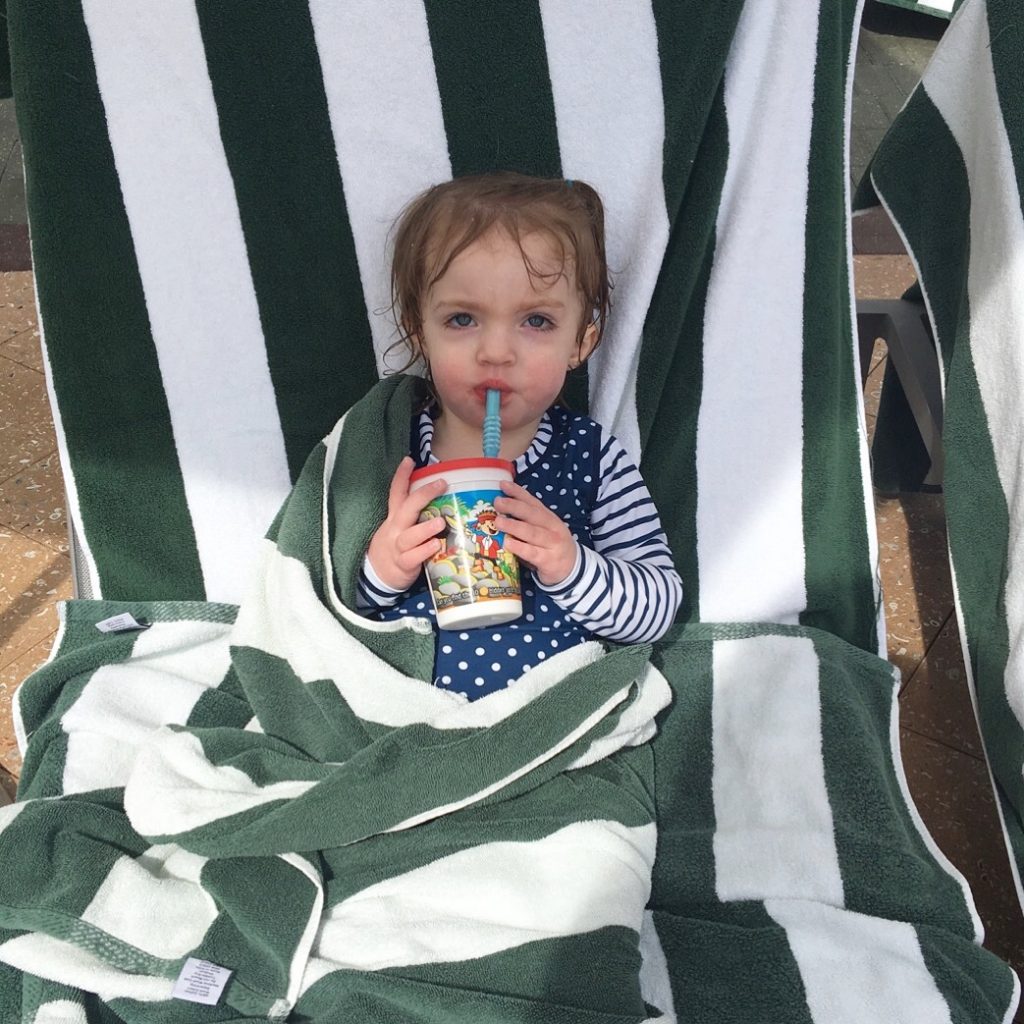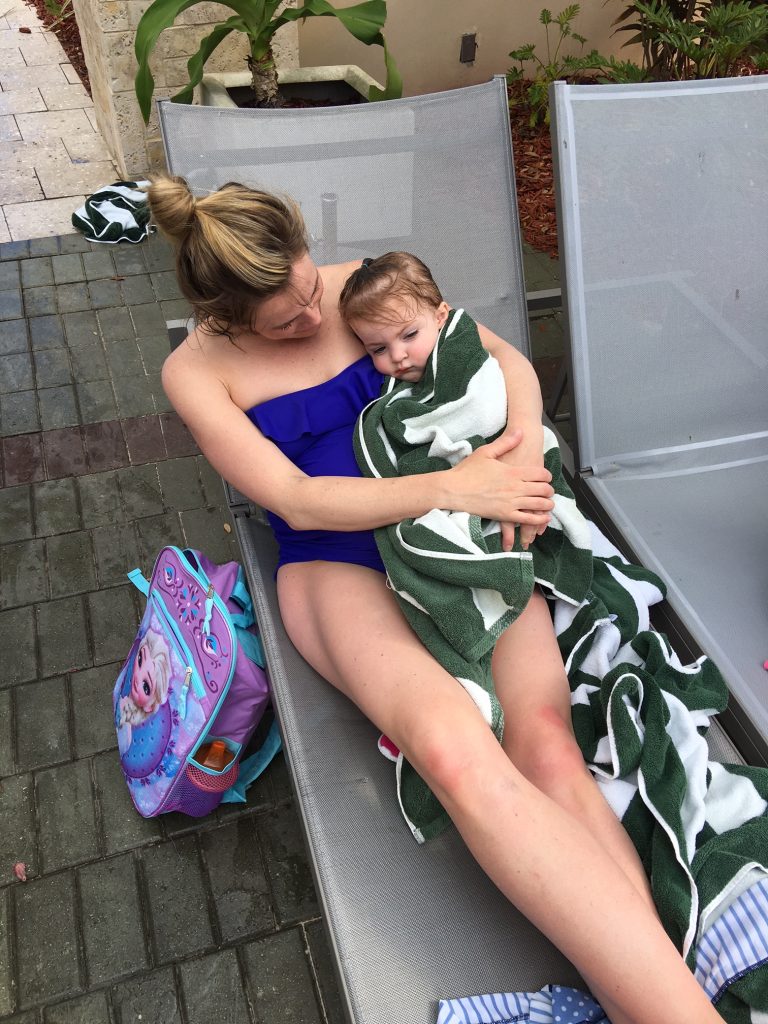 Two weeks ago my dad called me up on the phone and asked if we would meet them in Florida for a very quick long weekend. They are staying for the entire week (my aunt lives in the Orlando area) since my little sister has spring break this week, but since we're saving Joe's vacation days for when baby arrives, we really couldn't swing more than a long weekend. Although the trip wasn't planned, and we're getting close to the "no-fly" cut-off point of pregnancy, I couldn't resist taking one last trip just the three of us! I mean, packing and traveling with Ainsley, dare I say it, getting SO easy and I know that soon we will be back to lugging all the things with us when we travel.
I mandated that our whole family pack in a single carry-on bag, and we managed to do so successfully! I know we weren't gone very long, but I considered it a feat considering how much we took with us on trips just a year ago. Ainsley also took a back pack filled with toys, games, snacks and a stuffed animal and I took a purse. We checked the car seat through the airport and let Ainsley sit in her seat like a big girl. Overall, she did great! Our flight times were pretty early, and her naps ended up being much later than we would have liked, but we made it work. And I kept reminding myself what I remind myself every time we take a trip: Travel is always, always worth it.
We had such a wonderful time soaking up the sunshine and laying by the pool, even if it was for just a couple days. We don't get to see my Florida/Idaho family as much as I wish we did, so we soaked up the time we had with them and made every moment count. Truth be told, I'm not sure when our next trip will take place. We don't have any real travel plans on the books until the fall, when Joe and I have a weekend getaway planned, and otherwise plan to lay low this summer and adjust to our new schedule as a family of four.
Thanks for the memories, Florida!