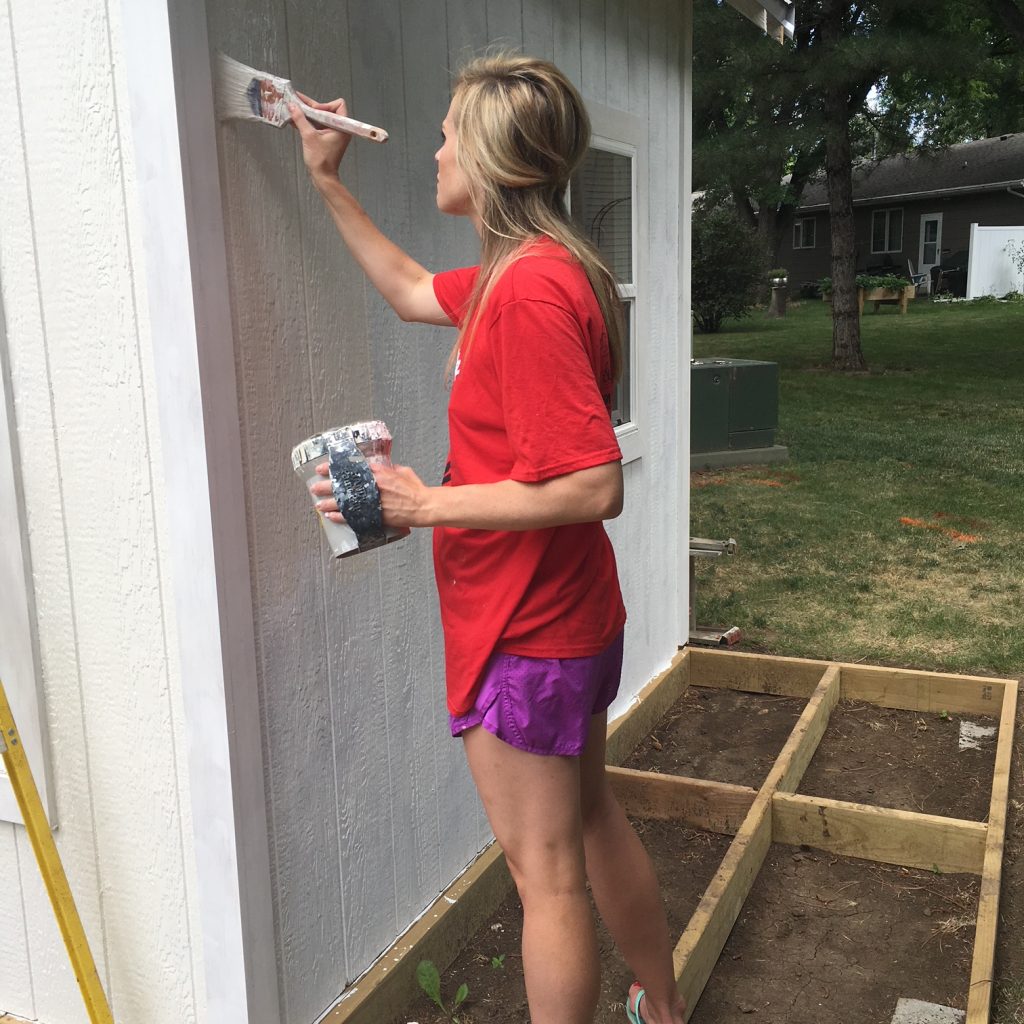 It's here! The LONG overdue and awaited playhouse post! We have the cutest little playhouse in our backyard, and I can say that without bragging because this whole thing was my mom's brain child and baby, so I can take very little credit for the whole thing aside for helping with a little painting.
I'm going to do the best to recap the entire experience and process. It's been nearly two summers since the playhouse was built and we are already getting so much use out of it, both last summer and this spring as the girls are at such fun ages to enjoy the play space in the backyard.
Since I wasn't the one planning or constructing the playhouse, I'll do my best to share about the experience but if you have questions, please don't hesitate to post them below and I'll get an answer for you. We were also really heavily inspired by the blog Lay Baby Lay and their backyard playhouse, so if you're looking for more specific details you can check out their website as well!
It was important to us to make sure the playhouse was on a foundation that could be moved, because while we do see ourselves living in this house for a long time, we may eventually move and this special playhouse is certainly coming with us. I joke about making the playhouse my office someday, but in all seriousness after our kids are grown, the possibilities for this little playhouse are endless. While it doesn't have air conditioning or heat, it does have electricity so anything is possible. 😉
We positioned the playhouse in the back corner of our yard and I LOVE looking out our kitchen window and seeing this beautiful little playhouse out there. When our patio project is done (more on that soon!) I imagine we will use the playhouse even more.
The deck is made of ipe wood, which is a hard, very long lasting wood. We painted the playhouse Benjamin Moore Ballet White on the outside and the trim is Benjamin Moore White Dove. We used the same on the interior of the playhouse. I'll do a more complete post on the interior of the playhouse soon, but in terms of construction we put a loft inside the house that is used for reading and maybe even sleepovers down the road with a removable ladder. When Ainsley was smaller we removed the ladder so she wouldn't climb unsupervised.
So that's it! If you have questions, post them below and I'll do my best to answer them or find the person who can!