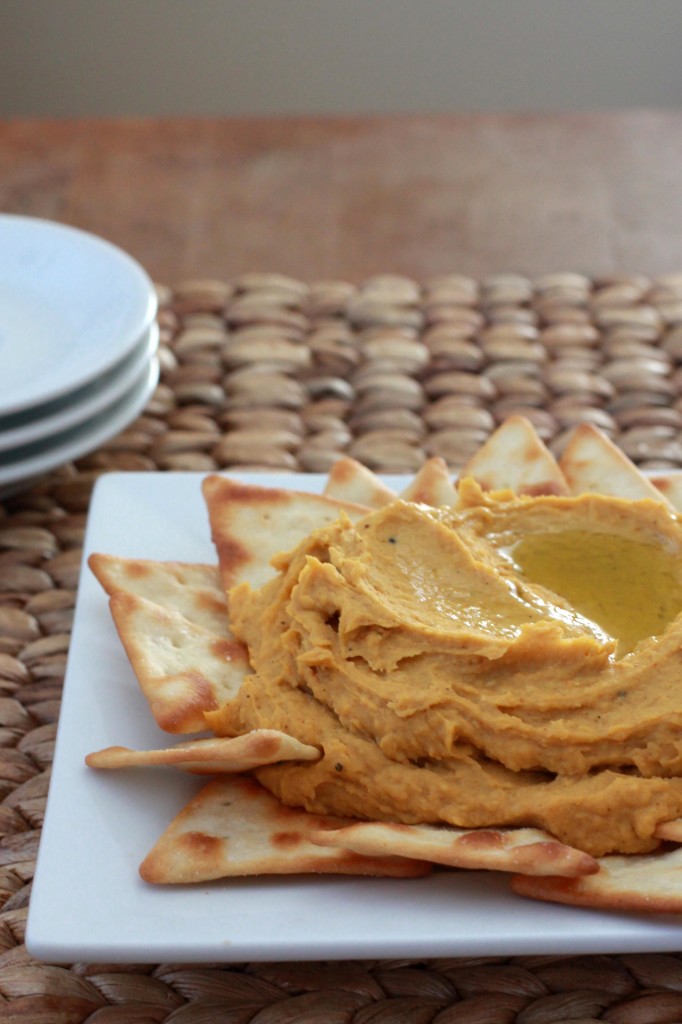 It seems like we've been in a constant state of football watching over the last three weeks. Does anyone else feel that way? Not that I'm complaining considering my love for football rivals that of my former football player husband. With bowl games and playoff games and the like, we've been doing a lot of entertaining as well.
When it comes to entertaining for bowl games and playoff games, I like to keep things pretty simple. Last week I made a big pot of my mom's amazingly easy chili and served it with corn chips and cheddar cheese. It meant I could keep the soup hot in the slow cooker, people could help themselves when they were hungry, and I could focus on watching the game instead of tending to guests. Which perhaps makes me a bad host now that I think about it.
I'm also a huge fan of serving dips like hummus and layered taco dips because they're equally as easy and a little more substantial. In the name of mixing things up, I decided to add a little creaminess and sweet flavor to my most recent batch of hummus by using cooked sweet potato and a sweet curry our friend brought back for us from the Philippines when he was home for Christmas. The flavors played so nicely together that I had to find a similar type of curry if you're interested in buying some for your home. Just follow the link below for a similar curry to the one I used!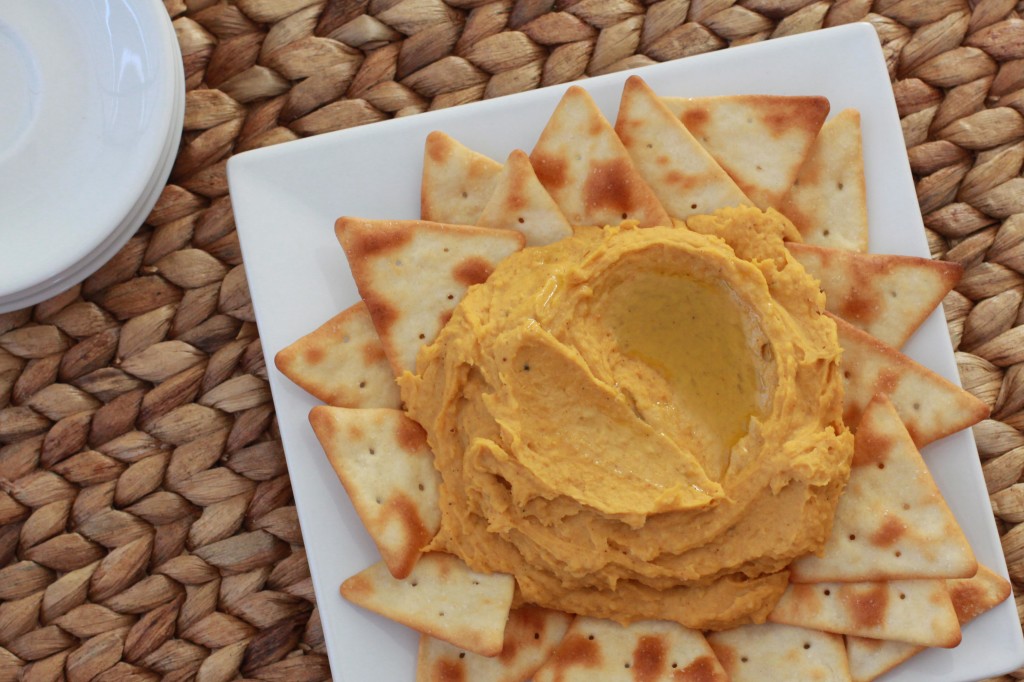 Sweet Potato Hummus 
Makes about 2 cups hummus
Ingredients
1 can (15 oz) chickpeas/garbanzo beans
1/4 cup tahini
1/4 cup olive oil
2 cloves garlic, peeled
1 1/2 teaspoons sweet and spicy curry powder (such as this kind)
1 teaspoon salt
1/2 teaspoon cumin
1/4 teaspoon black pepper
1/4 teaspoon cayenne pepper (more or less depending on the heat level you like)
1/2 medium sweet potato, peeled, cooked and cut into cubes
2 to 4 tablespoons water
Salty chips (such as pita chips) or veggies for dipping
Directions
In food processor, combine chickpeas, tahini, olive oil, garlic, curry powder, salt, cumin, black pepper and cayenne pepper. Blend or process until well combined and smooth.
Add the sweet potato and process, scraping down the sides of the bowl as necessary, until smooth. Add enough water to reach desired consistency. I used about 2 tablespoons because I like my hummus a bit on the thicker side. Transfer to a storage container and refrigerate.
Happy Cooking!
Madison
*This post contains Amazon Affiliate links. I recommend and stand behind any products with links listed and receive a small amount of compensation if you purchase a product through these links.