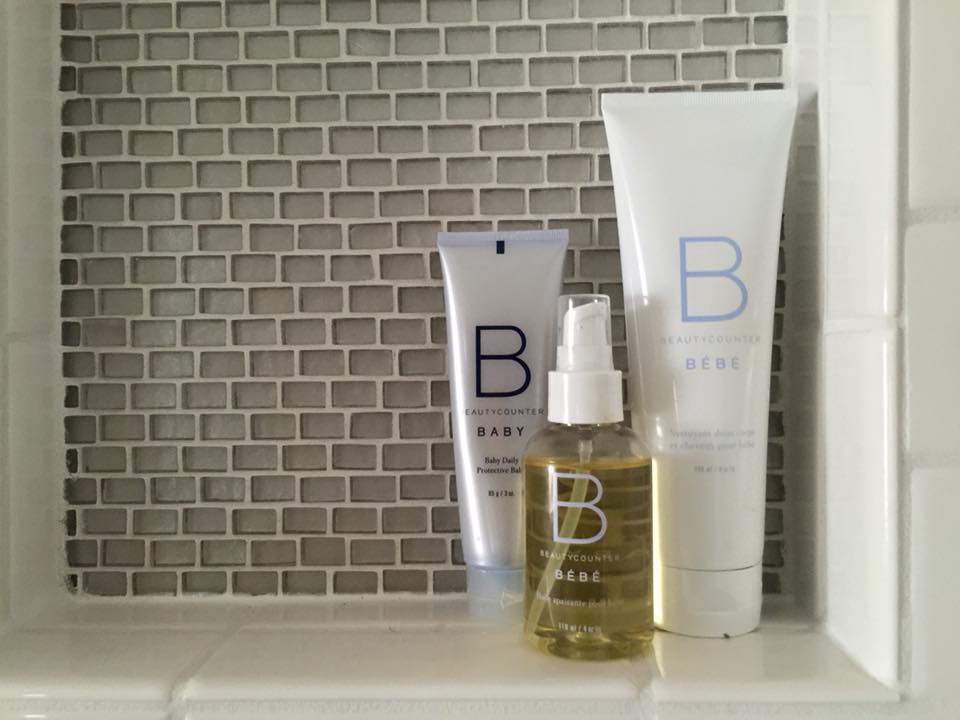 If you follow me on Facebook or Instagram, then you already know that I can't stop talking about the new Beautycounter Baby line that launched this week. I've said this before, but when I was trying to get pregnant with Ainsley (and having some trouble) I became increasingly interested and aware of the impact skincare products can have on our health, hormones and more. It was around that time that I discovered Beautycounter and started using their skincare, and later their makeup, too.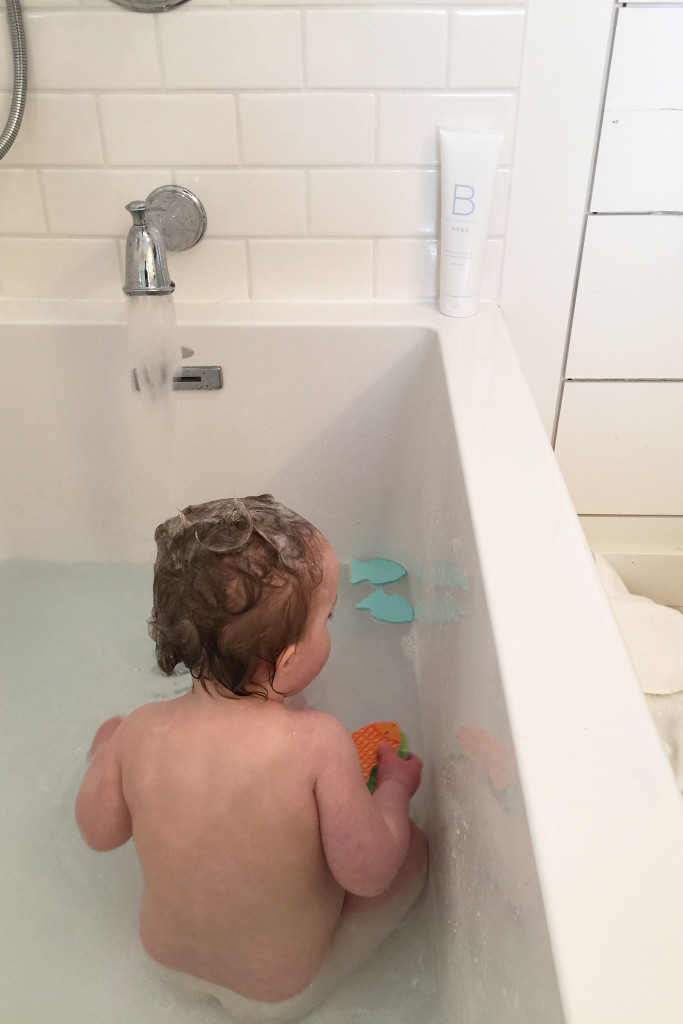 When Ainsley was born I sort of assumed that Johnson & Johnson products were safe. I mean, they sort of just symbolized childhood and babyhood to me. How could something so familiar be unsafe for my baby? I like to think of myself as a wise and discerning consumer, but I really wasn't in this area. Just this week Time posted an article about toxicity in the personal care products we use which was eye-opening to many.
So it's safe to say that I care deeply about what I put on my skin (and consequently into my body) but I care even more about what goes onto Ainsley's skin and body. To me, it's so much more than a marketing ploy or an effort to drive sales, it's about helping inform and enable moms to make safe choices for the littlest members of their families.
Although Beautycounter kids has been around for a while (it's what I've been using on Ainsley the past few months) the baby line was highly anticipated. Now that I've had a chance to give the products a try myself, I can safely say that they are amazing. They're unscented for baby's delicate skin and made with many organic ingredients. Plus, I love knowing that Beautycounter has some of the highest quality and safety standards in the beauty industry, banning over 1,400 ingredients from all of their products. Plus, how pretty is the packaging? Finally a baby product that looks pretty in my bathroom! 😉
If you're interested in placing an order for yourself, use any of the links provided. And as always, don't hesitate to e-mail me if you want to talk about the products in greater detail. (madisonjanemayberry@gmail.com)
Madison