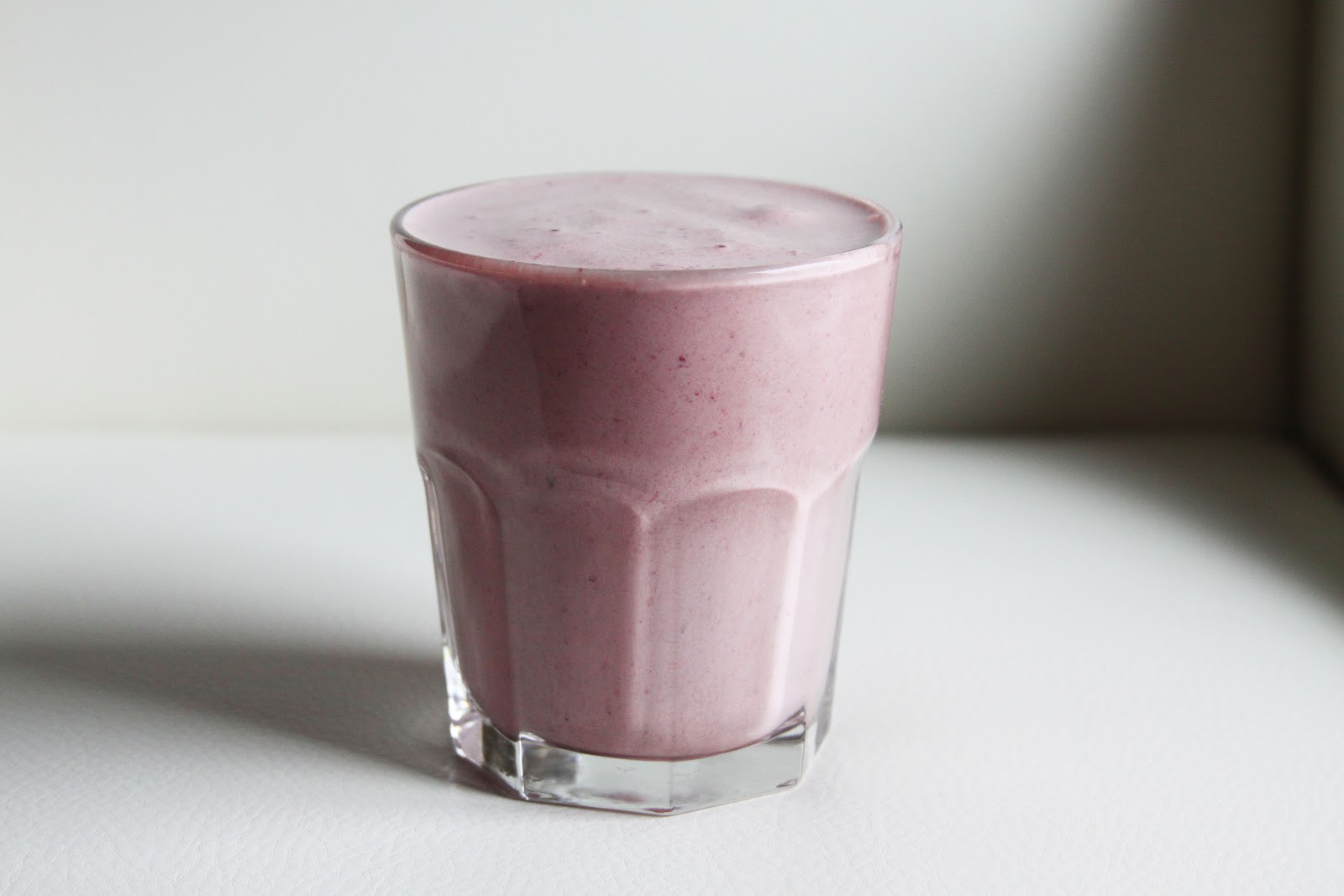 Thank you all SO much for entering the J. Crew giveaway! A whopping 328 people entered and I wish I could give more than just one card away. That said, the winner of the giveaway is…
Beth who said "I'm dying for a cute summer dress and shorts that can be dressed up!"
Beth, please shoot me an email and I will get your gift on its way!
Moving on, Joe and I traveled to visit my family this past weekend, so I'll be back with a recap soon. In the meantime, I'll leave you with this milkshake that I intended to post before Valentine's Day as a way to celebrate with something pink.
Although some may argue that milkshakes shouldn't be made healthier, after eating one of these Healthier Strawberry Milkshakes, I have to disagree. Knowing that I was getting a serving of fruit and a little extra protein along with my dessert made me feel better about having desser all together. I'm sure after tasting these sweet treats, you'll agree, too!
Healthier Strawberry Milkshake
Ingredients
*1/2 cup no sugar added vanilla ice cream or light vanilla ice cream
*3/4 cup skim or 1% milk
*1/2 to 3/4 cup frozen strawberries
*1/4 tsp. vanilla extract
*1/2 scoop vanilla whey protein powder
Instructions
*Combine all the ingredients in a blender. Blend until mixture is smooth and creamy. Add additional frozen strawberries to adjust thickness. Serve immediately.
Happy Cooking!
Madison