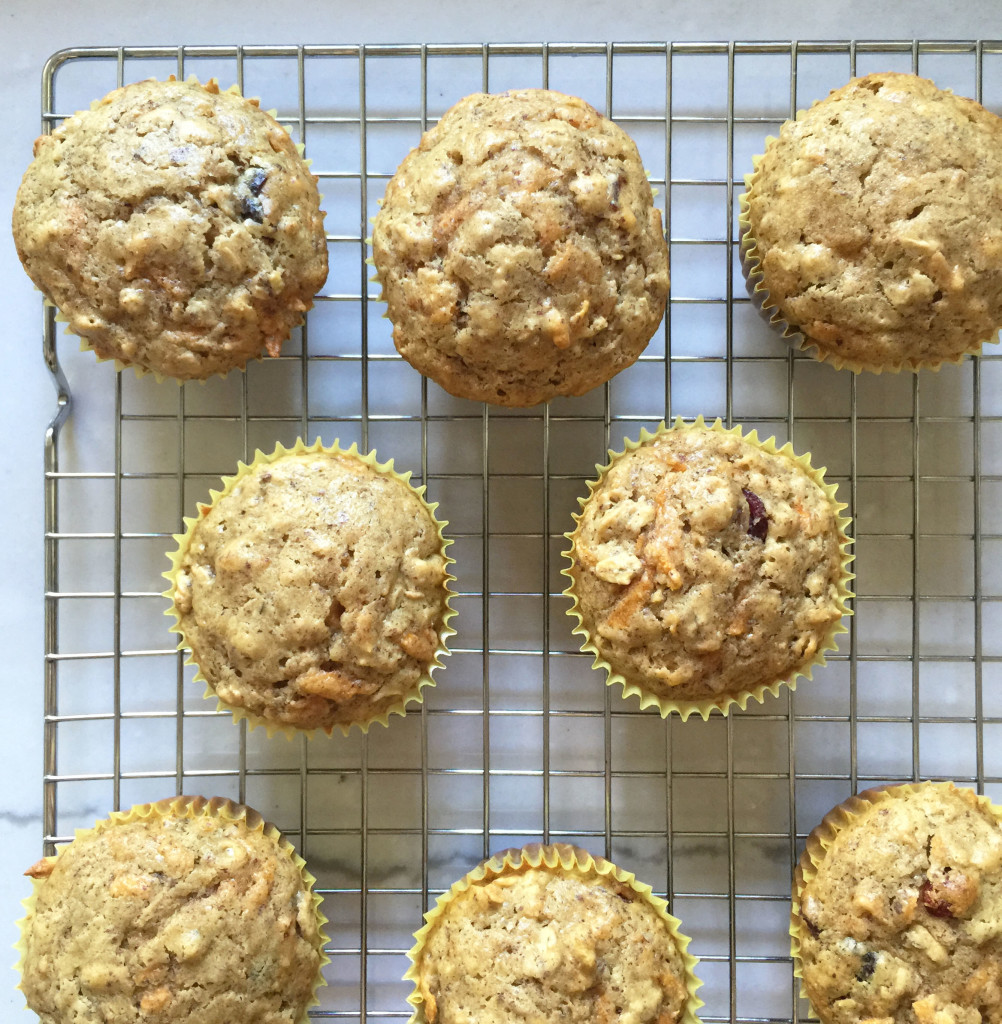 Now that our family has gotten into a little bit more of a routine and Ainsley is eating more "real people" food, I've been trying to think ahead a bit more. Although I've never been huge on meal prep or advance planning, it's become a new part of my weekend reality. Doing about an hour's worth of prep each weekend prevents me from spending crazy amounts of money on fruit + veggie pouches or feeding Ainsley endless pb&j sandwiches – although let's be real, she has her fair share of those, too.
I've been sharing Ainsley's meals using the hashtag #EasyBabyEats on Instagram, if you're interested in seeing more, but I've been getting a lot of requests for actual recipes. So, I'm trying to document these recipes as I go and share them with you on Espresso and Cream. And, since I'm always looking for more inspiration, if you want to share your favorite baby/toddler eats with the hashtag #EasyBabyEats on Instagram, I would love to share recipes and ideas!
Now on to the muffins! When baking muffins for Ainsley, I always try to include some sort of fruit or veggie to sneak a little added nutrition into the mix. Like most kids, Ainsley loves carbs, but I do try to make the carbs she eats whole grains. These muffins are packed with shredded sweet potato, dried cranberries, oats, almond meal and whole wheat flour. They were made for Ainsley, but our whole family enjoyed them for breakfast and snacks throughout the week!

Ingredients
1 cup buttermilk (or 1 cup milk + 1 teaspoon lemon juice)
1 large egg
4 tablespoons butter, melted
1½ teaspoons vanilla
1¼ cups grated sweet potato (raw, peeled sweet potato)
⅓ cup dried cranberries
⅓ cup granulated sugar
¾ cup whole wheat pastry flour
¾ cup rolled oats
⅓ cup all-purpose flour
½ cup almond meal
1 teaspoon cinnamon
1 teaspoon baking powder
1 teaspoon baking soda
¼ teaspoon salt
Instructions
Heat oven to 350°F.
In a medium mixing bowl, combine the buttermilk, egg, butter, vanilla, sweet potato, cranberries and sugar until well-combined.
In a second bowl, combine the whole wheat pastry flour, oats, all-purpose flour, almond meal, cinnamon, baking powder, baking soda and salt. Add dry ingredients to wet ingredients and stir until combined.
Line 12 muffin cups with paper liners or grease with nonstick cooking spray. Scoop batter by ¼ cupfuls into muffin cups. Bake 15 to 20 minutes or until a toothpick inserted in the center comes out clean.
Cool on wire cooling rack. Serve at room temperature.